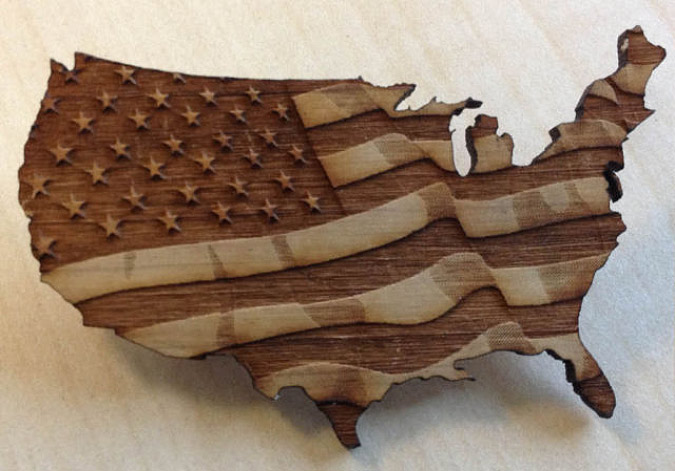 Laser Cutting for Memorial Day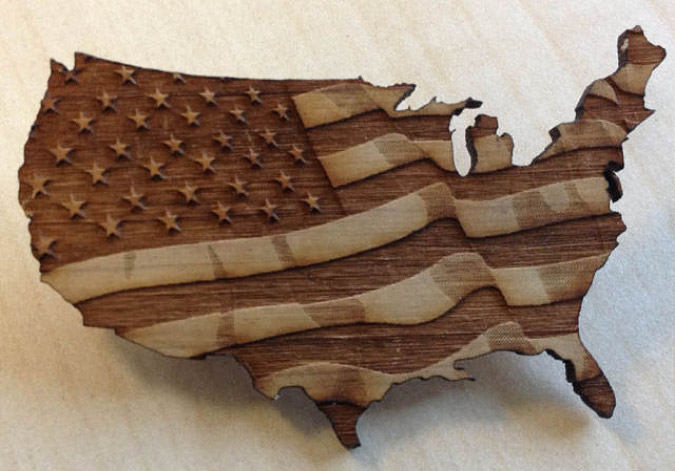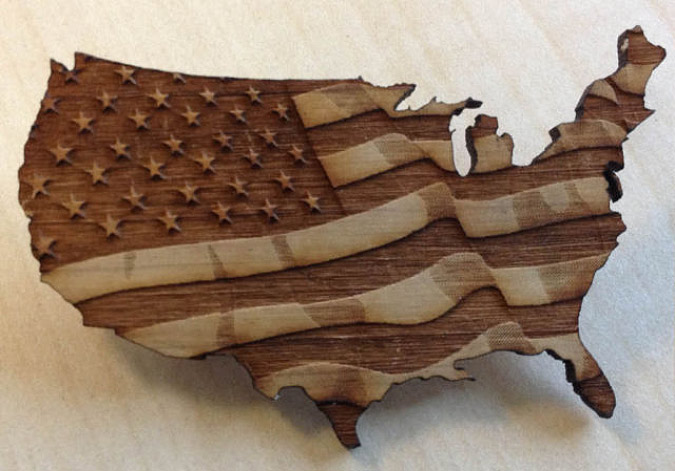 Taking a moment to step back and honor the fallen on Memorial Day brings US citizens together on the last Monday in May each year. Amongst the paraphernalia that goes along with this sombre event, perhaps none is more powerful than the American Flag. The iconic Stars and Stripes make a bold statement that is instantly recognised across the globe, and the clean graphic composition of the flag lends itself well to visual reproductions using laser cutting.
Sharing in a show of National pride can take many forms, and through laser cutting we are able to add creative and eye-catching mementos to the Memorial Day caché.
Laser Cut Flag Stencils
Pictured above, the READYMAN American Flag Card is a no-nonsense, seriously tough keepsake made from 301 stainless steel. It can be used as a tracing template or as a decorative object in its own right. Continuing on the theme of using laser cutting to create an American Flag stencil, there are numerous clip-art options available for free online. We thought this dynamic flag-in-motion (below, left) captures the mood well. Another approach from Hollywood Toys & Costumes (below, right) is to make three stencils, one for each color of the red, white and blue.

Laser Cut Ornaments

While The Laser Place has a neat hanging ornament featuring the US Flag (above, left) on their Etsy store, amongst their other products you can find mementos of different branches of the armed forces. Laser etched cork coasters (above, middle) provide an example of how iconic Service emblems and badges can be incorporated into your celebrations. Also from The Laser Place, the laser cut wall plaque (above, right) is a more permament fixture that has been laser cut and etched with a layered 3D effect.
What other Memorial Day mementos can be customised for your clients using the Ponoko Personal Factory? Let us know in the comments below. For more ideas for Agencies and Brands, see the other posts in the series.