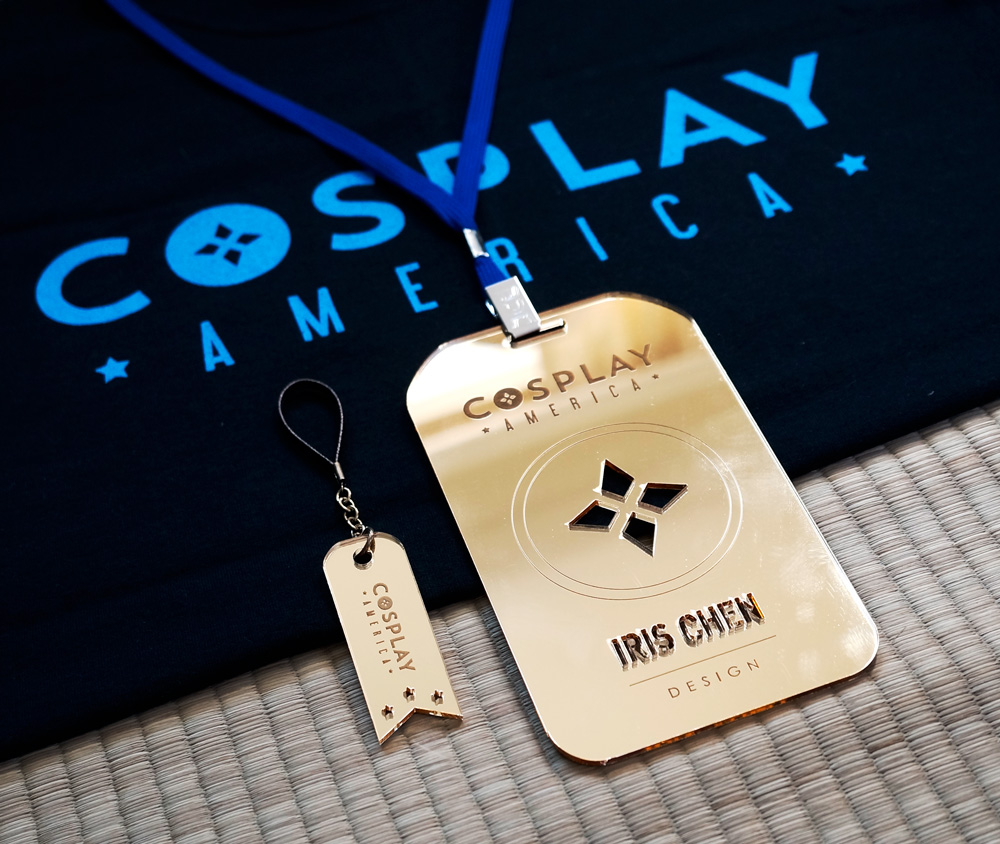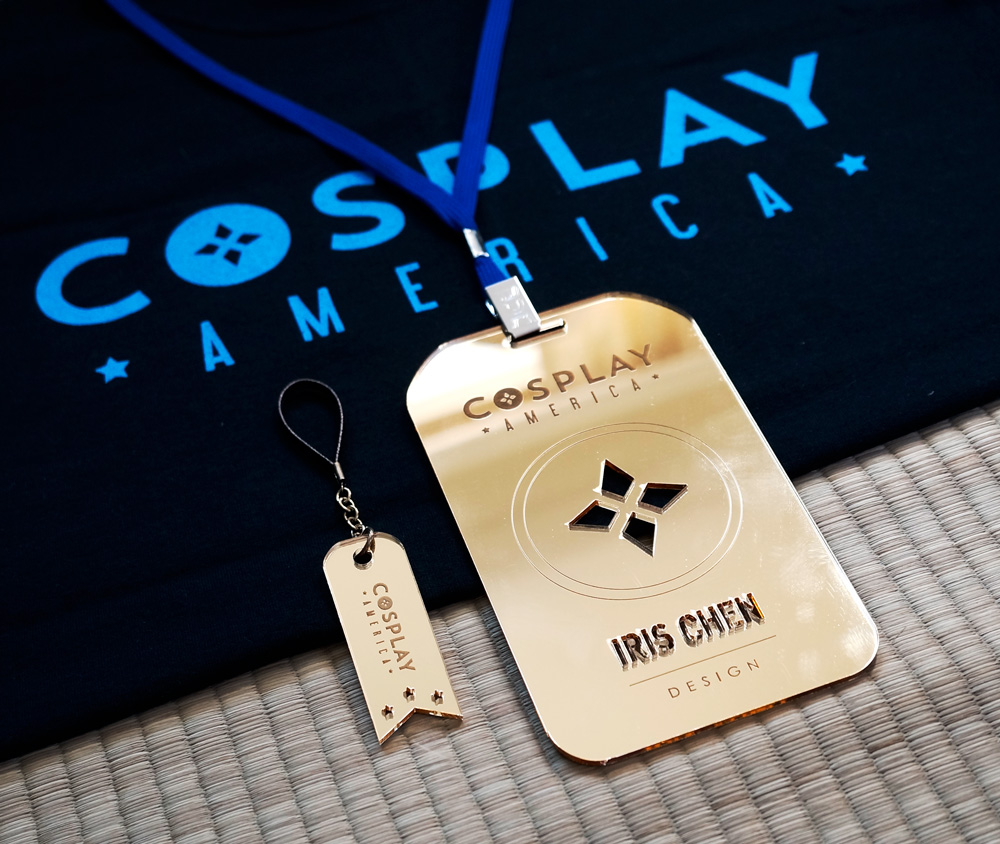 Name badges are essential to any event. And because of the number of attendees and logistical needs for being able to print badges on site, most conventions opt for paper badges slipped into plastic sleeves. Functional, of course. Yet, unfortunately, boring.
But boring isn't really an option for the creatives behind the Cosplay America convention, an annual event that debuted in 2014 to bring together all levels of Cosplayers to form a community that shares and celebrates the art and craft of Cosplay.
Cosplay, the combination of "costume" and "play," gives fans of anime, comics, manga, movies, television and video games an opportunity to dress as their favorite characters and celebrate the creativity within the genre. When this group gets together each year, it's anything but boring.
The Challenge
"I was looking into something more we could do for our VIP guests," explains Iris Chen, art director and designer for Cosplay America. "I wanted an item that was unique to the event and small enough to have during the event—all while being a nice takeaway gift for afterward."
Since the Cosplay America Convention encourages and promotes the DIY attitude of Cosplayers, the tradeshow giveaway had to be interesting enough to appeal to this group of talented people from around the world.
"This lead to us experimenting on how we could do badges a better way for upper-level staff and VIP guests," Chen says.
The Result
Chen says she was given free reign on the project and didn't have any specific criteria in mind when she began. But she did have previous experience with laser cut badges and liked the results.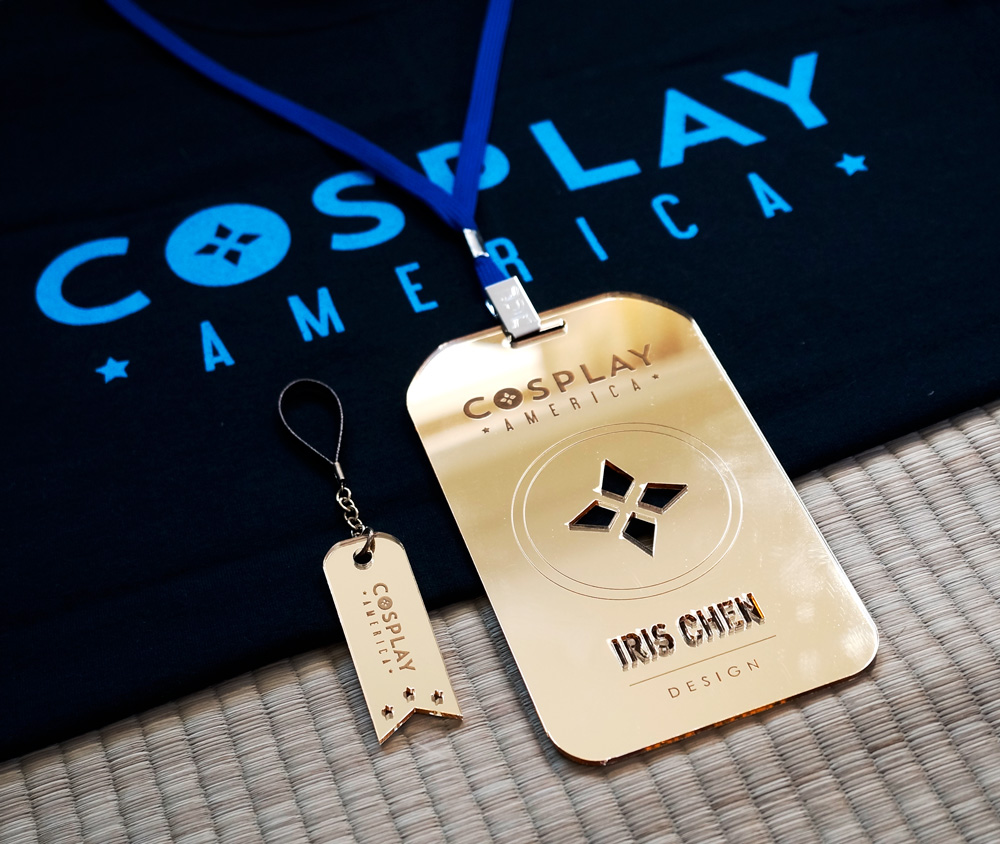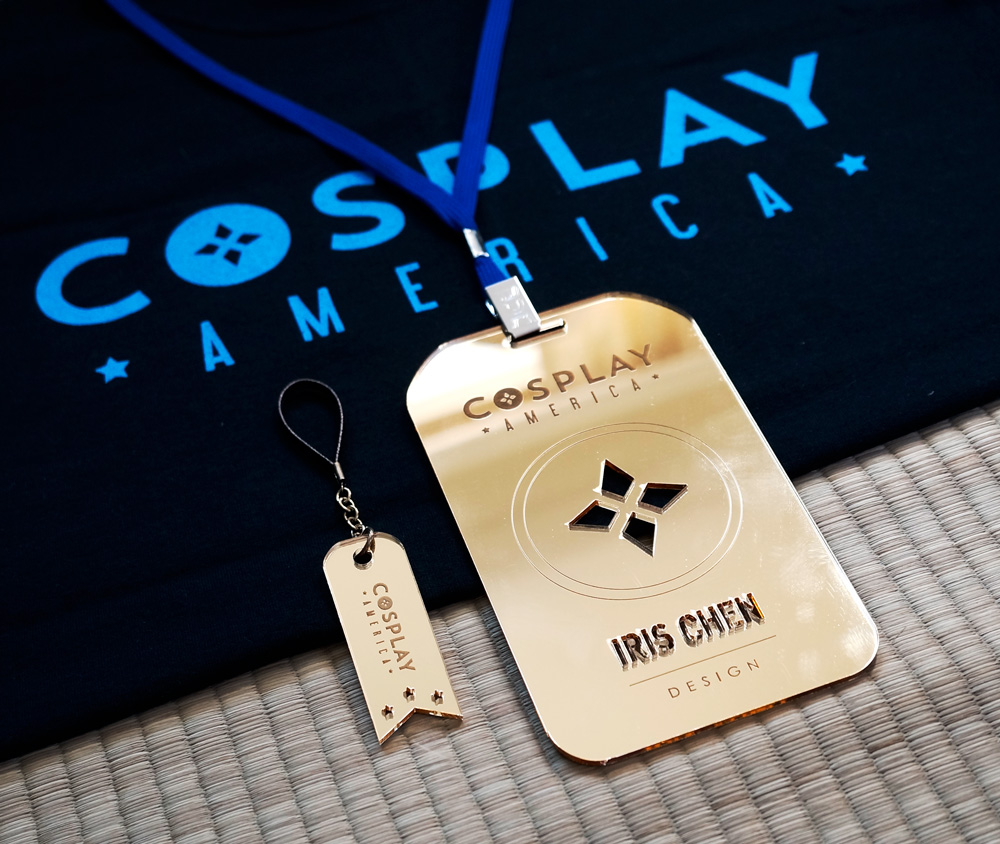 She chose a vertical design to showcase the badges three main elements: the Cosplay America logotype, its circular graphic logo, and the recipients name and title. To add interest, the logo and the attendee name are cut through the acrylic with the other details etched into the material. Rounded edges were included for functional reasons (as to not get caught on fabric) and because they provide a more finished, polished look. Finally, the gold mirrored surface added just the right amount of bling to be noticed without detracting from any costumes.
While Chen notes that she is familiar with Ponoko and the process after making some signage and small gift items personally in the past, she says the service is simple to use as a novice. "It's easy and efficient," she says. "I have enjoyed seeing everything that has come out and everyone is extremely impressed."
SaveSave