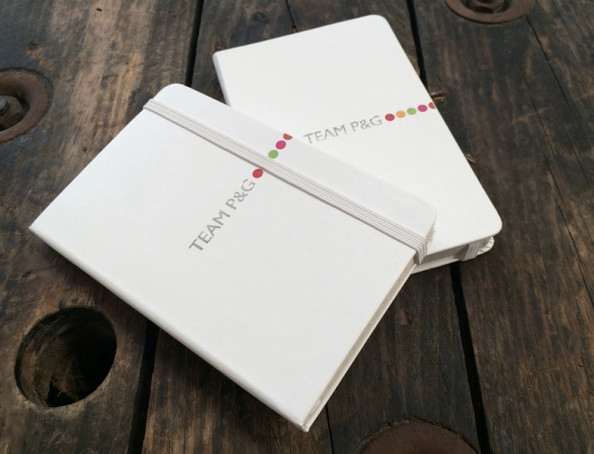 Promo Items That Force You To Stop And Take Notice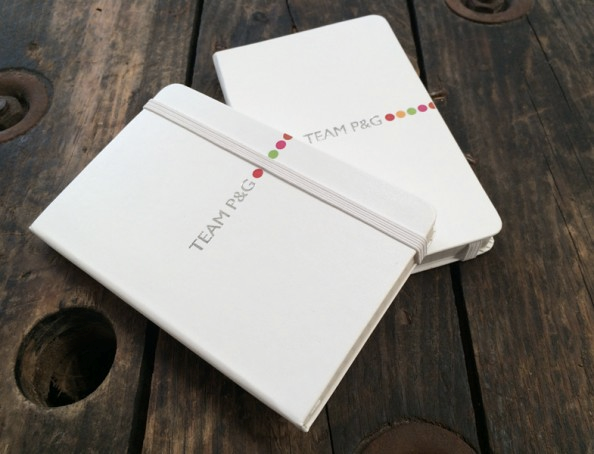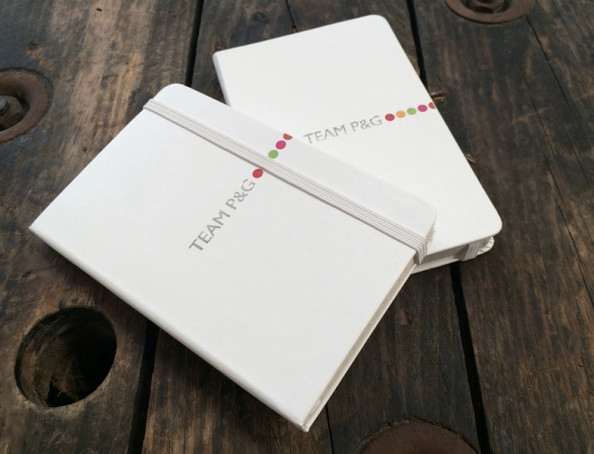 We've all come to expect a 'swag bag' at every promotional event we go to.
And now that the practice of receiving free stuff has become so common, it's almost a blind spot. Which is why it's so much harder to get it right.
But rather than scour the web to find the most outlandish items to stuff into your bag, what you really need to consider is context. Get that right and knowing what to put into your swag bag will come almost automatically.
To inspire you and get you thinking about your next event, here are some examples of brands who got it right the first time …
Tap Into A Relevant Trend.
If you look around, you'll find there are a few key trends which people are gravitating towards these days – health, food, technology. Here's a great example of using a health-related trend to get attendees' to notice your brand:   
Essential Oils: If your customers aren't already using them, they're probably curious about all the hype. Giving your customers essential oils offers them a multi-sensory experience and strengthens your brand recall at the end of the event.
Put A New Spin On The Everyday.
Just because an item is used daily, doesn't mean it can't be infused with a fresh perspective. If you offer your attendees a remixed version of an everyday object, it shows off your brand's creative side and gives your swag bag more talk-ability over social media. Here's an interesting example:
Clocks: If you're looking for the trendiest timepieces around, we found them for you. They're called Lolli Clocks, and they're the new must-have product. They're funky. They're bright. And they're a great way to keep your brand top of mind.
Bring Back Something Familiar.
We all have an instant recognition for certain types of items. Especially if they are associated with a positive emotion or a fun childhood memory. Here's one prime example of an easily recognisable object guaranteed to be an instant attention grabber:
Juice Box Chargers: They look like they belong in your kid's lunch, and that's what makes Juice box chargers so unique. If you want to get people talking about your brand, this is one great way to do it. You'll also be giving customers something they can use (to charge their phones). They even include a novelty straw. How cute is that?
Throw In An Unexpected Twist.
We're all drawn to James Bond's gadgets. That's because each gadget packs unexpected power and functionality into a device we would never consider. If you leverage that same sense of wonder, you too could end up with a promo item that has instant appeal. For instance:
Lipstick Chargers: It's a promo that's pretty and powerful. It looks like a tube of lipstick, but it's actually an external battery pack that holds 2500 mAh. This promo product is super handy and clever enough to generate some serious buzz for your brand.
Add Utility Which Makes You Stand Out.
We're all familiar with utility items as swag bag fodder. But if you just throw in an off-the-shelf item, fodder is exactly what it becomes. Instead, look to see if there's room to make a utility item, even more useful. Not only will it increase the likelihood of adoption after the event but it gets past the resistance of using branded items:
Pouch-Enabled Fitness Bottles: These custom sports bottles are designed with a flip compartment for stashing earbuds or keys during or after a workout. They're perfect promo items even if you're not marketing to gym enthusiasts or runners, simply because they have an added utility feature.
Add A Sense Of Quirkiness.
Just because you plan to give away a utility-driven item, doesn't mean it has to be boring (we're looking at you, bottle-opener keychains). Even if the item has fairly simple utility, you can add value to it by rethinking it's presentation. Let's look at this example as a reference point:
Power Cord Multi Tool: We all need charging cables everyday. And given that many of us use more than one device, carrying around charging cables can be an annoyance. But instead of just handing out another cable, this handy tool combines function with form to provide an easy-to-carry and ultimately cool looking solution to 'cable crisis'.
If Not New, At least Keep It Classy.
If you must stick to the tried-and-tested, there's only one rule – don't be boring. Even the humble notebook can be given a new lease of life if you choose to collaborate with the right brand or take the time to push your vendors to deliver a quality product which doesn't feel mass-produced. For instance:
Moleskine Co-Branded Notebooks: Even in the digital era, there's still room to appreciate a well-made analog device. Moleskine is one such brand. For all our dependence on smartphones, these notebooks are still coveted. And as you can see in the image above, if you partner with them well, the results can be stunning and much more memorable.
Context is Everything.
In the end, there's no one magic formula to getting your swag bag to be a winner. But there is a rule-of-thumb. When you're examining your next batch of potential promo items, pick each one up and think about whether this item will get your attendees to say those three little words – "That's so cool". If you answered "yes", then you already have a winner.
What products have turned your head? Tell us in the comments below …
…this post by Derek Elley originally appeared on the Ponoko Events Blog.