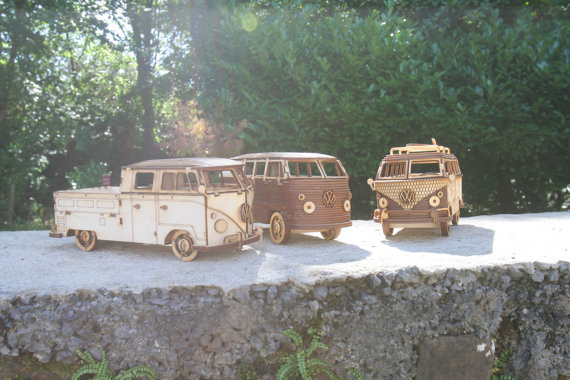 Laser cut bugs, snails, moons, gems, and 3D cubes!
I'm Sam Tanis and this was The Laser Cutter Roundup #260.  For the past 6 years I have been collecting my post into the weekly roundup here at Ponoko's Blog, but The Laser Cutter Blog is coming to an end. I have been posting there since 2009 (1813 total posts!), and it is time to move on. In the near future I hope to return to blogging for Ponoko, focusing more in-depth on the skills required to make an idea into a final product. The Laser Cutter blog will remain, but it will no long be updated, except for new link that may come up. The Facebook Page will remain, and a new Facebook Group has been set up for anyone who wishes to join. Thanks Everyone!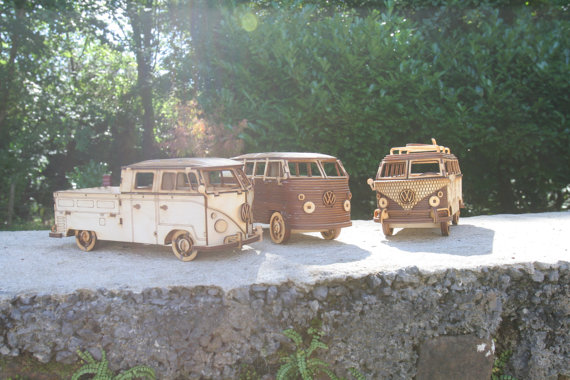 Above are models of VW Campervans. They are made of laser cut and etched birch plywood, like Ponoko's own Birch Plywood, and come from Fleurs Gifts.
After the jump, snails, moons, gems, and 3D cubes…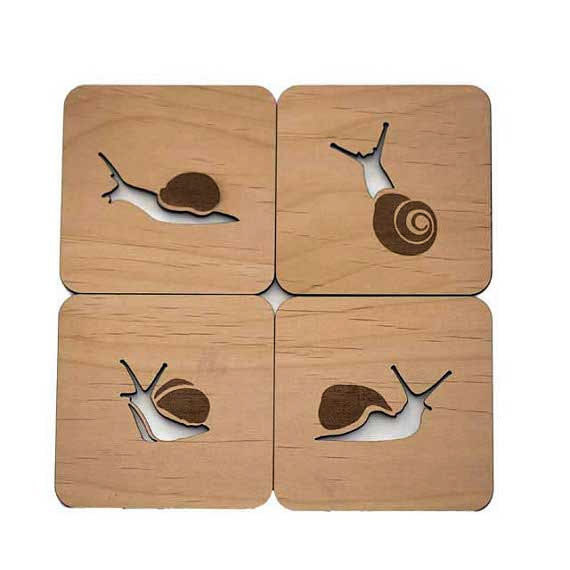 Above is a set of four snail coasters. They are laser cut and etched from wood and come Styline Designs.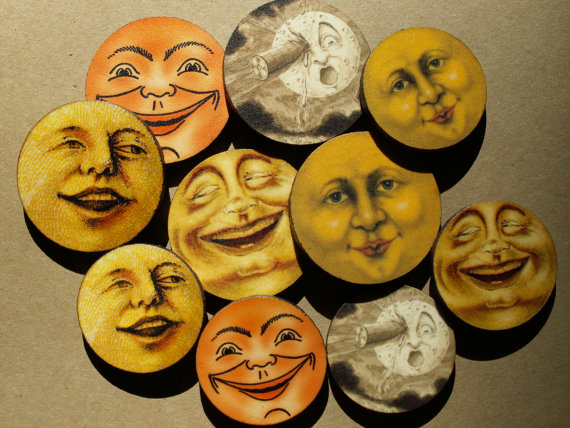 Above are an assortment moon faces. They are laser cut from vintage images and come from Roadside Linen Arts.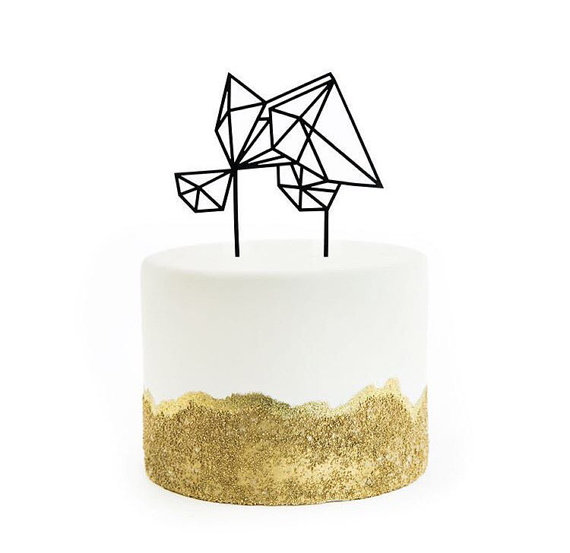 Above is a geometric cake topper. It is laser cut from acrylic and comes from The Roc Shop.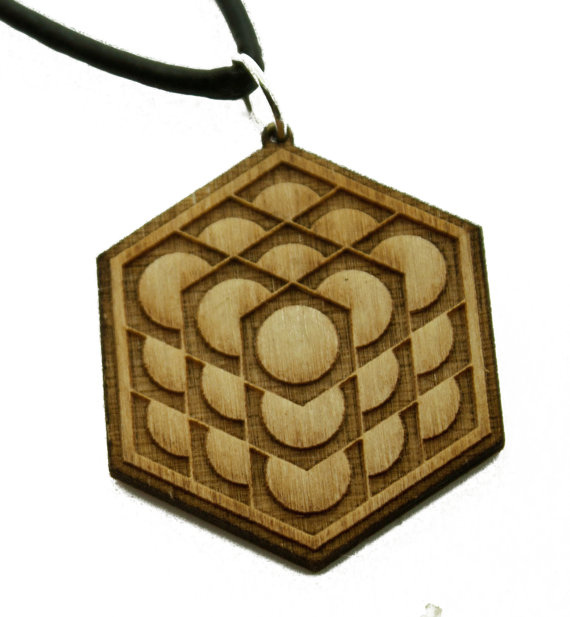 Above is graphically 3D sacred geometry cube pendant. It is laser cut and etched into wood and comes from Focus Factory.