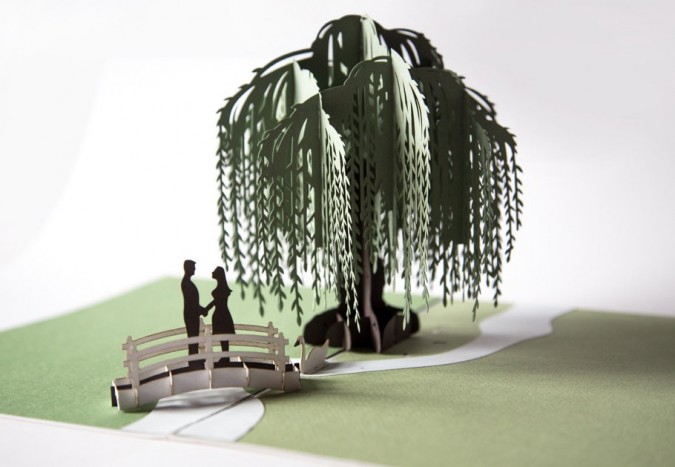 How Etsy Sellers Are Finding Success With Laser Cut Invitations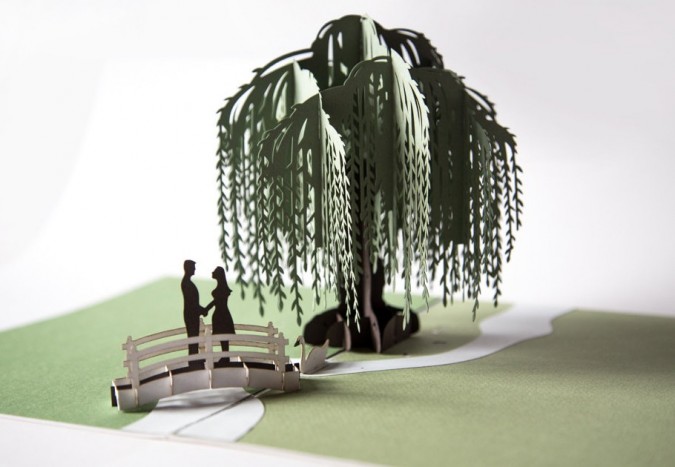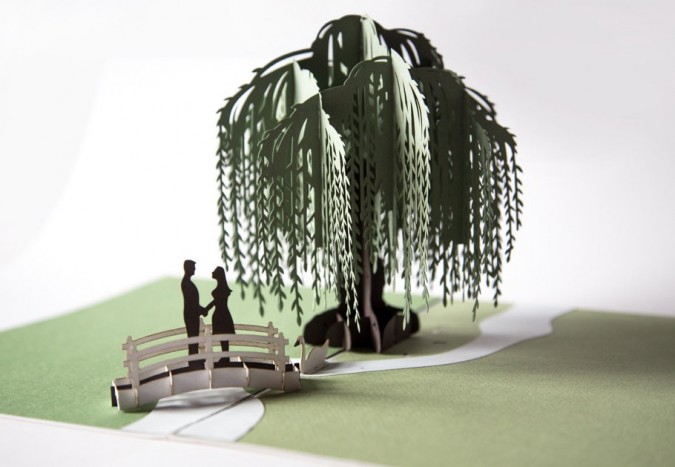 Every year, around 2.5 million weddings are celebrated in the US. Chances are, the guests who attend these weddings are not being invited via text message! The traditional paper invitation continues to be the chosen method for soon-to-be nuptials.
But that does not mean they are limited to plain old (or even fancy) printing. Clever designers have been using laser cutting to create novel wedding invitations, and then turning a tidy profit thanks to the thriving marketplace for all things Wedding on Etsy.
Why use laser cutting for wedding invitations?
Familiar graphic themes from traditional wedding invitations can be reinterpreted using laser cutting with Ponoko's Personal Factory. The delicate forms of lace and filigree patterns, floral motifs and artistic whimsies are no sweat for a laser cutter. Even better, laser cut details on wedding invitations allow for layered effects, overlays with color reveals and hints of further artwork or information within folded content.
Laser cut invitation examples
The wedding invitation is an opportunity for couples to introduce their guests to the flavor of their upcoming celebrations. Let's take a look at a few examples that have been made available by designers selling their laser cut invitations on Etsy.

For a more traditional approach, the floral lace effect of this invitation cover (above, left) by Dorothy Rovensky hints at the fine papercraft of past elegance while introducing a contemporary feel. Extending on this theme, the modern illustrated artwork using laser cut negative space as a decorative frame (above, right) by Lavish Laser demonstrates another approach, where the cardstock containing ornate printed text is laser cut as a secondary process.

Setting the scene for a romantic wedding, the Laser Cut Love Story (above, left) by Celine Designs captures a moment of romance in an intimate silhouette.  The multiple folds of DotLaser's invitation (above, center) uses silhouettes of a country wedding scene to help set the tone for an upcoming ceremony. Also envoking the special moment in silhouette (above, right) is this example from madebyloveaustralia, where additional color highlights the laser cut artwork.

Laser cut invitation covers are a popular way to add elegance without departing from the traditional printed invitation nestled inside. The double floral folds from Stunning Stationery (above, left) and single fold from Cartalia (above, center) let the recipient know there is something special inside, as does another example with a modern leaf pattern (above, right) also from Cartalia.

Designers and artists familiar with laser cutting also love to cut and etch into wood. These two examples from Aniri Art (above) add a playful twist with the recognisable visual hallmarks of laser cut ply.
Another technique used by successful wedding invitation designers on Etsy is to create 3D effects from slotted laser cut assemblies. We can see this technique represented very nicely with the Willow Tree Love Scene popup card from LovePopCards, featured at the top of this post.
Weddings are a time where happy couples specifically set out to make an impact as they share their big day with friends and family. As we can see from the collection of samples available for sale on Etsy, designers are catching on that laser cutting is a clever way to contribute to this growing industry. Can you think of interesting ways to incorporate laser cutting into your wedding invitation designs? Let us know how you'll make laser cut romance in the comments below.