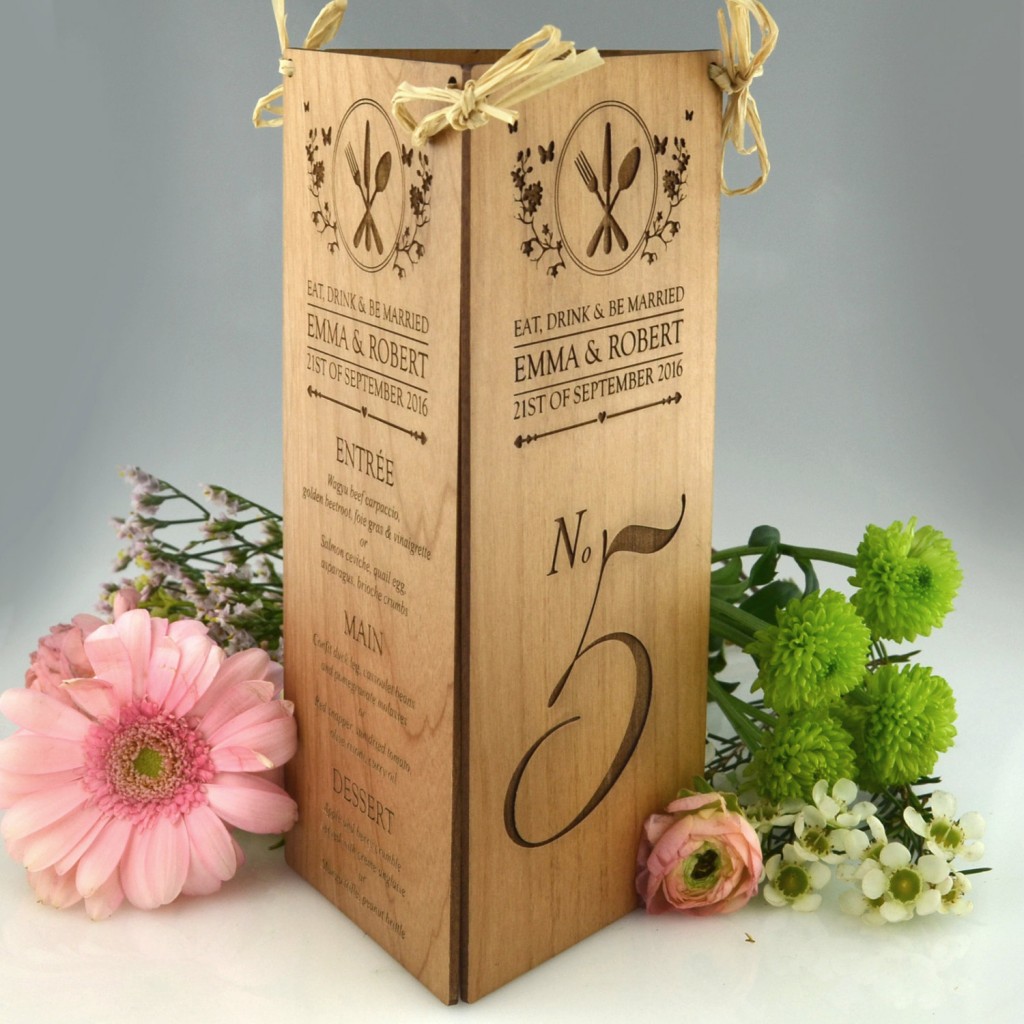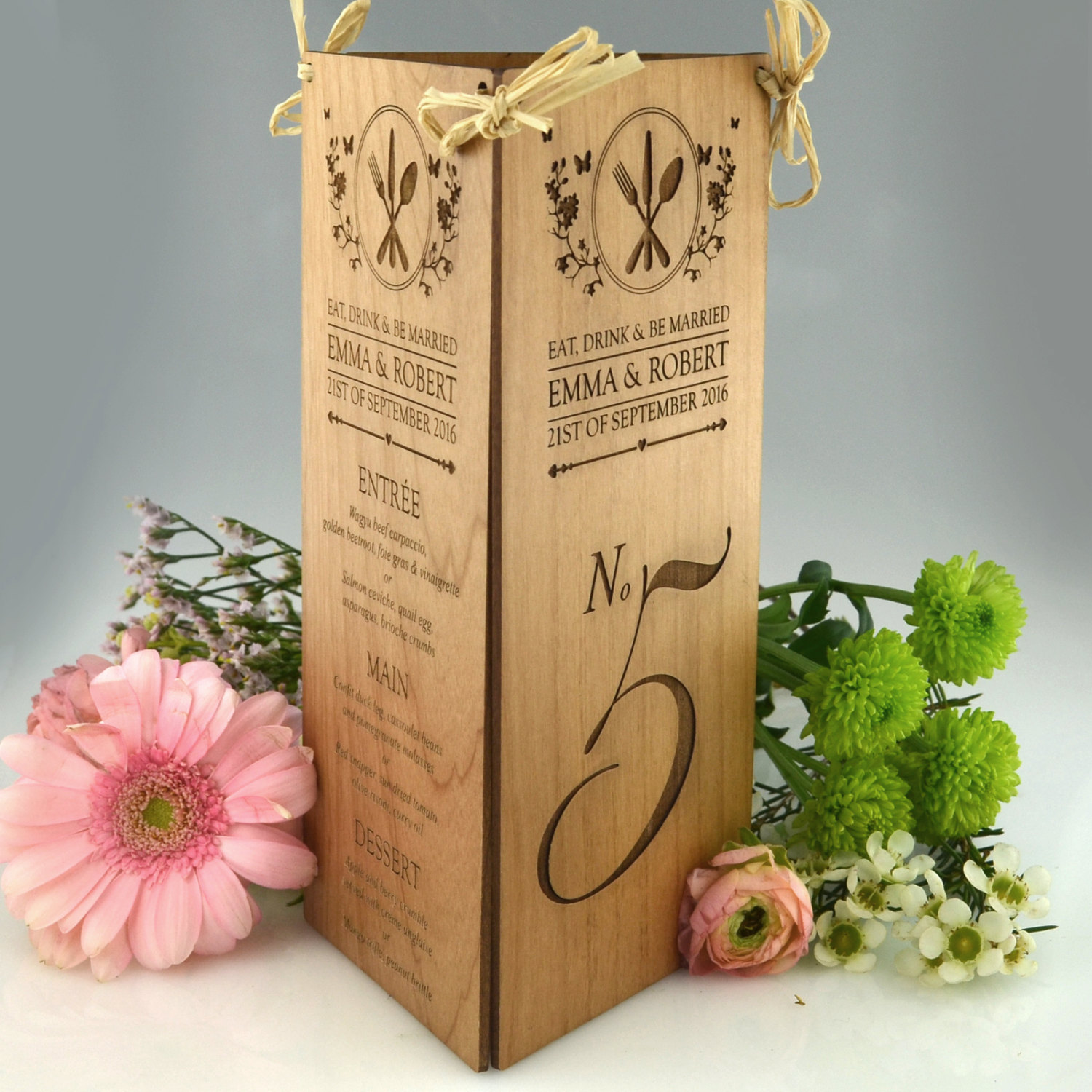 How Others are Finding Success Making and Selling Table Numbers and Centerpieces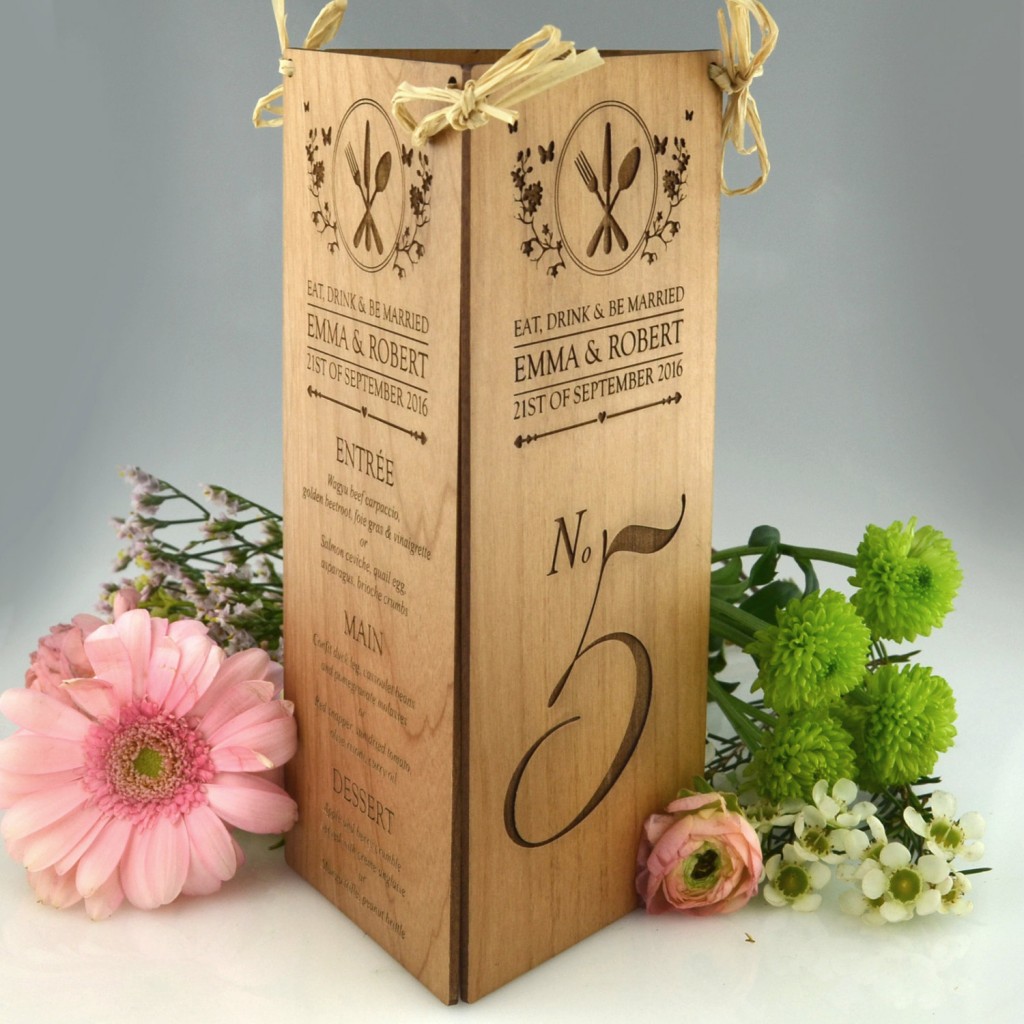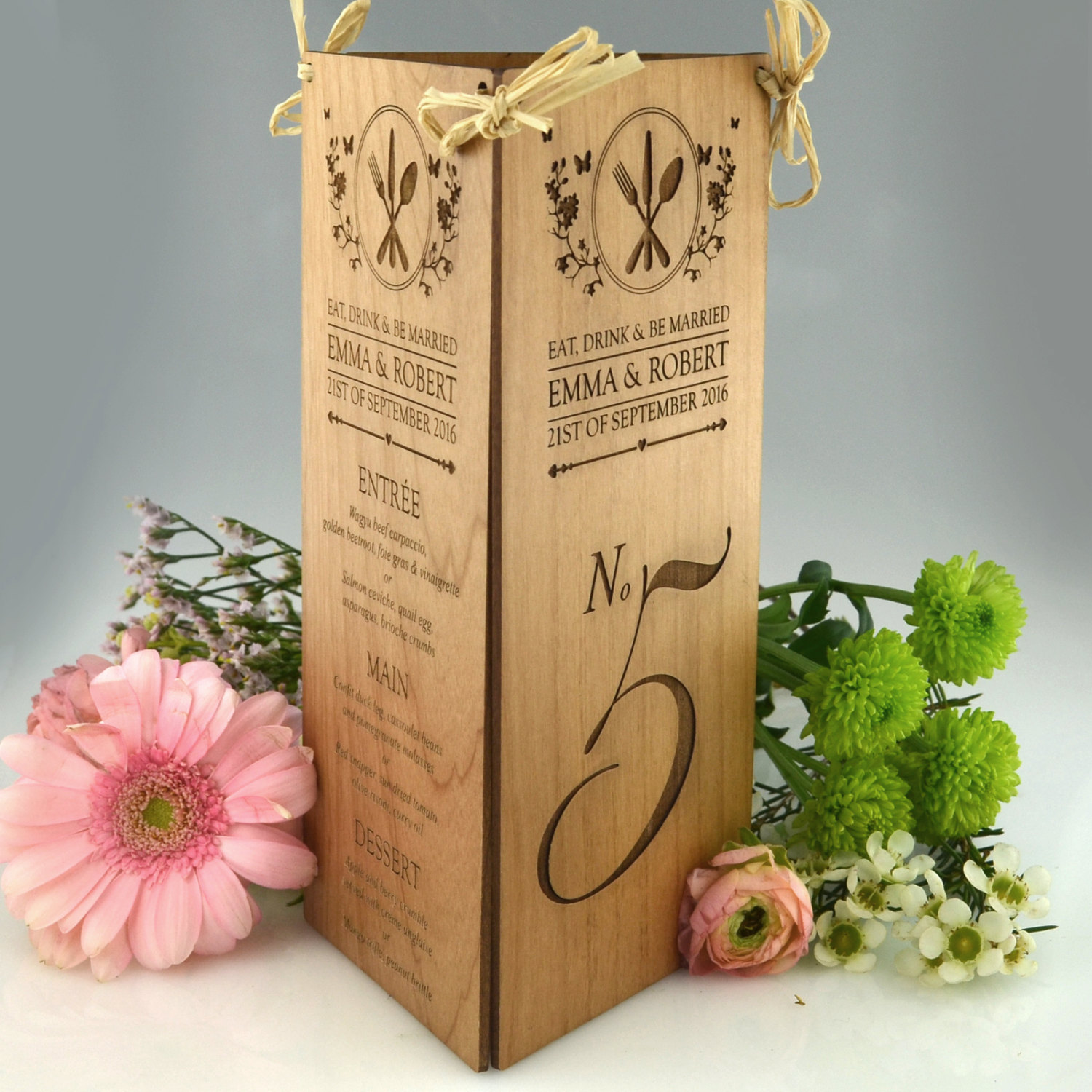 Wedding guests have their first taste of things to come with custom laser cut invitations, and we've seen how fun and playful laser cut photo booth props entertain and delight. The all-important wedding cake has also had a romantic laser cut makeover, and today we are turning our attention to laser cut solutions for tables and guest seating.
With over 2.5 million weddings in the US annually, clever Etsy sellers are tapping into a niche market that has an eye for custom centerpiece design. From table numbers to decorative center features, laser cutting enables designers to explore creative themes that enhance the magic of the wedding day.
Pictured above is a three-panel centerpiece from Personalised Favours. Across the different panels there are laser etched details featuring the table number and also the menu, putting all the important table information into one neat package. Other popular Etsy offerings are freestanding table numbers such as the neat script from Foote and Flame (below, left) and a romance-themed numbered heart from PinkSwann (below, right).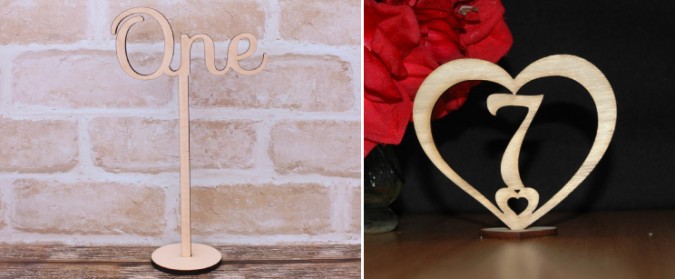 Also from Personalised Favours, the ornate script of these staked numbers (below) make great use of the complex contours that are enabled by laser cutting. Rather than have an attached base for the numbers to stand on their own, these can be inserted into an existing centerpiece for more height and greater presence on the table.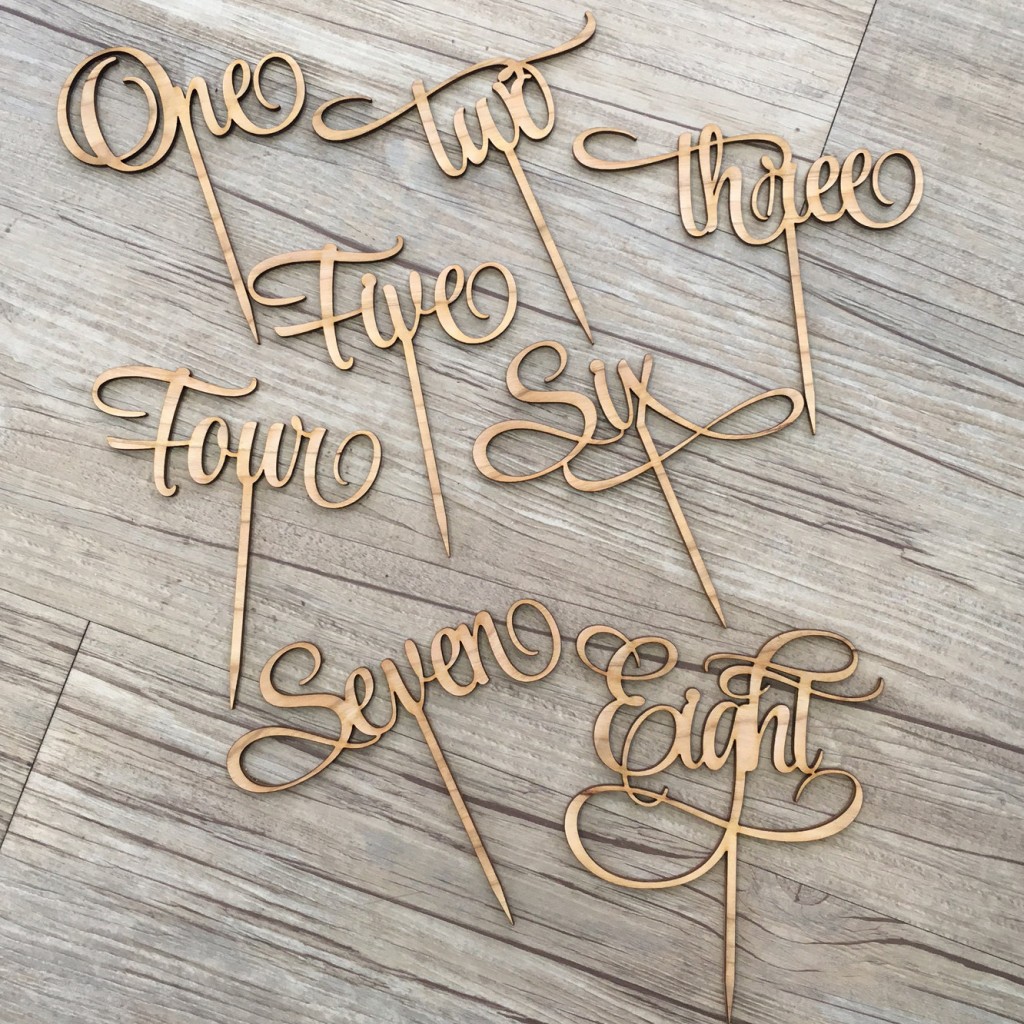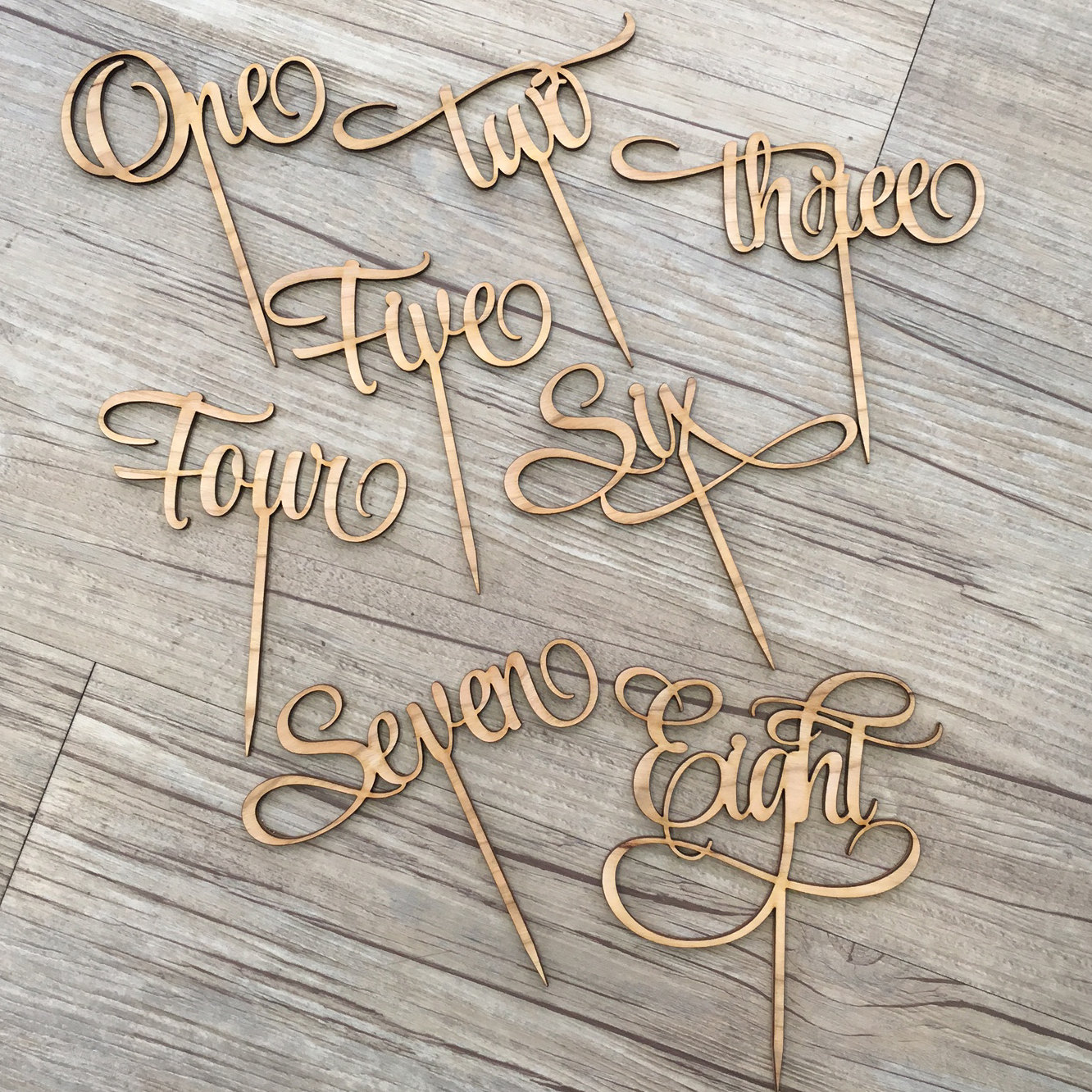 Acrylic, another favorite material for laser cutters, also lends itself well to the wedding table. Pictured below is a bold laser cut table number set with integrated heat-formed base from ZCreateDesign. Options for these table numbers include black, transparent, silver or gold mirror acrylic.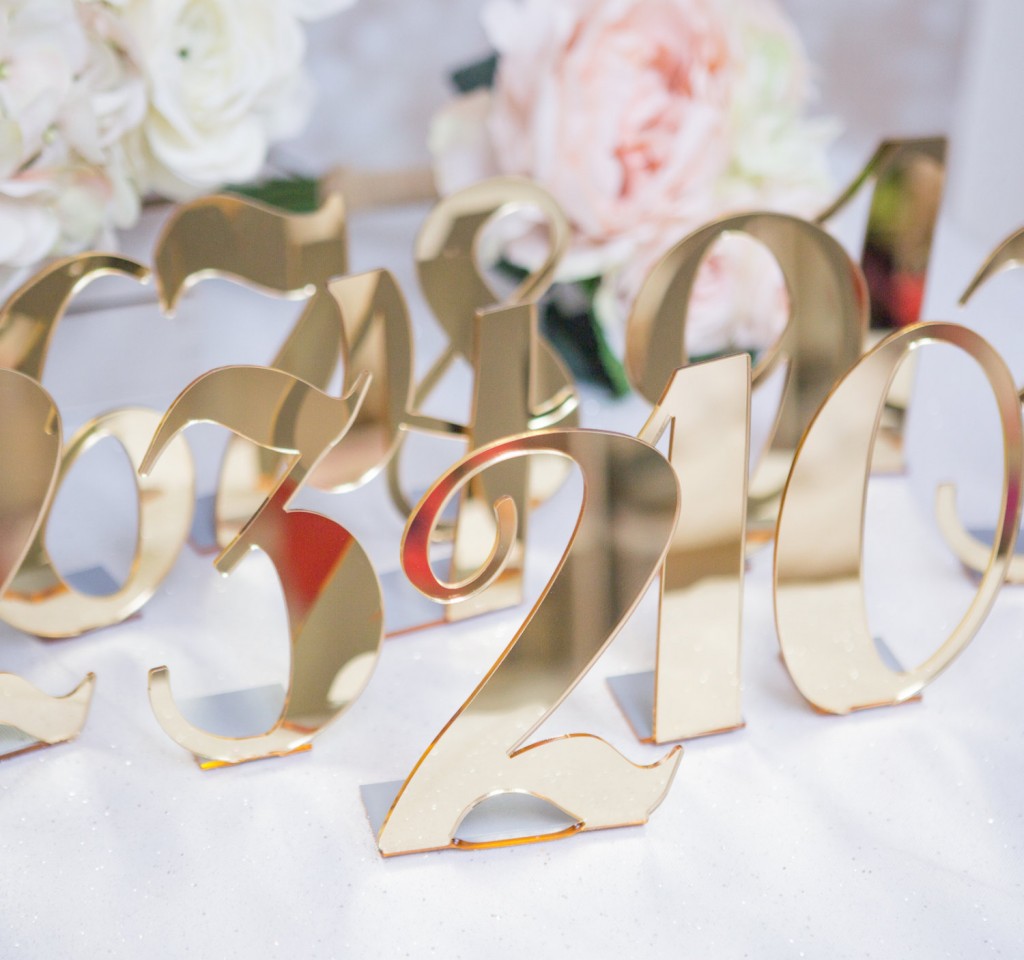 Further creative outcomes can be achieved when combining laser cut table numbers with other functional table elements. We saw the laser etched menu earlier, and the following examples from Foote and Flame also demonstrate ways to merge concepts together. The laser cut text becomes a romantic illuminated feature when a tealight candle is inserted into the assembly, and a laser etched coaster identifies seating arrangements and also becomes a personalised keepsake for the lucky guest to take home.

Wedding decorations are an opportunity to express personality and explore the inspired creativity that fits so naturally when love is in the air. Through clever use of laser cutting, centerpieces and table numbers can easily become a part of the happy couple's unique expression on the big day. Let us know in the comments below how you would use Ponoko's Personal Factory to create some truly inspirational laser cut table features.