Print in multiple colours or materials on a hobbyist 3D printer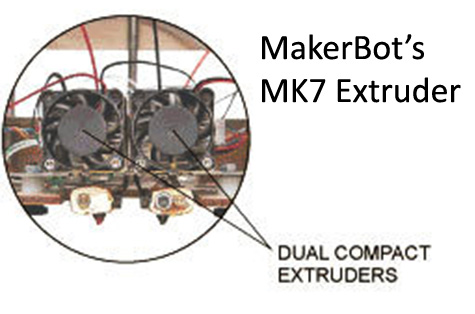 MakerBot Industries is set to launch a new dual-material extruder today, according to co-founder Bre Pettis.
Except for some experimental work, hobbyist 3D printing has traditionally been limited to a single extruder. That has meant printing in only one colour or material at a time. But with the launch of the MK7 extruder, users will be able to print with two colours or materials in a single object.
Why multiple materials? (more…)