The Art & Science of Touch
Artist and jewelry designer Farah Bandookwala uses haptic devices to virtually shape her beautiful and bizarre sculptures.
Haptic technology allows for the simulation of touch in a digital environment. A haptic device essentially lets you virtually touch what is on screen and receive tactile feedback.
In this video, The Art & Science of Touch, Bandookwala demonstrates using Cloud 9, a 3D touch-modeling software, to design sculptures which she then has 3D printed.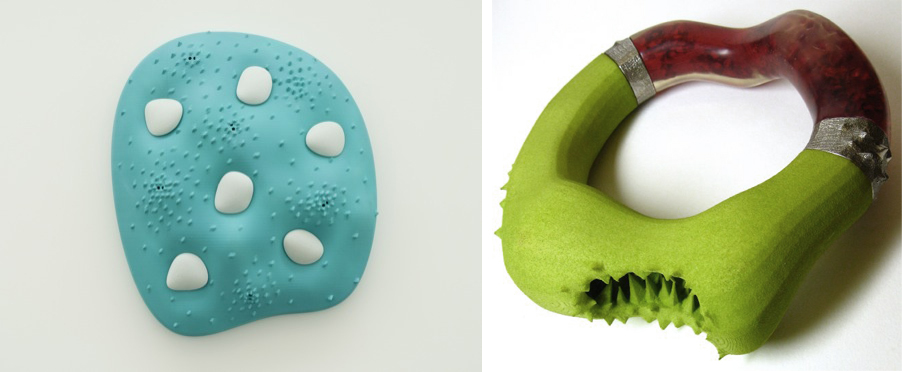 "Both using your hands… and using a haptic interface allow for being able to understand the form of an object through touch," explains the artist as she works with the Cloud 9 device.