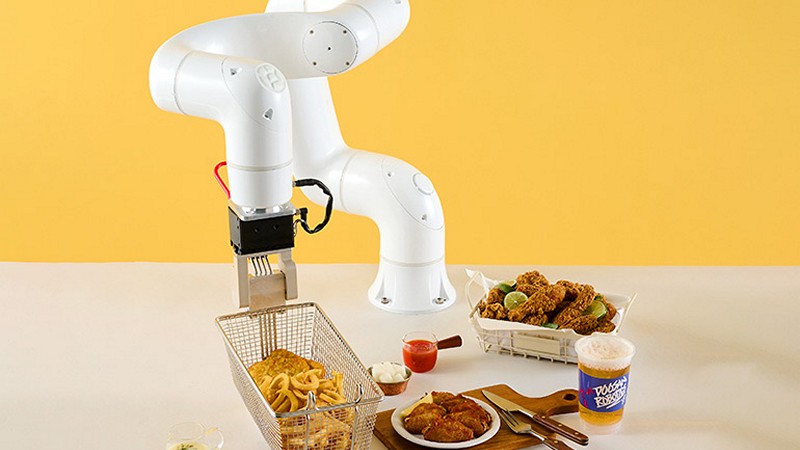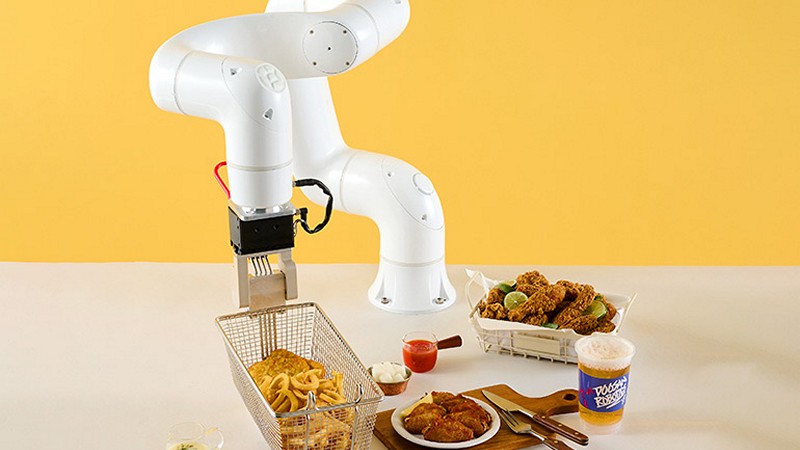 In a ground-breaking partnership, Doosan Robotics has joined forces with tech giants Microsoft and Doosan Digital Innovation to usher in a new era of collaborative robots (cobots). Their shared vision is to equip cobots with a context-aware control system powered by the revolutionary Generative Pre-trained Transformer (GPT) technology. This innovative collaboration was solidified through a memorandum of understanding, granting Doosan Robotics access to Microsoft's Azure OpenAI Service to implement a GPT-based control system. How will the integration of GPT technology empower cobots to self-correct errors and adapt their actions based on contextual cues, how can Doosan Robotics ensure a seamless adaptation of GPT technology into their robotic systems, and what challenges may arise during this process?
Top Stories This Week
Hardware Business News
---
Apple Tests Using 3D Printers To Make Devices In Major Manufacturing Shift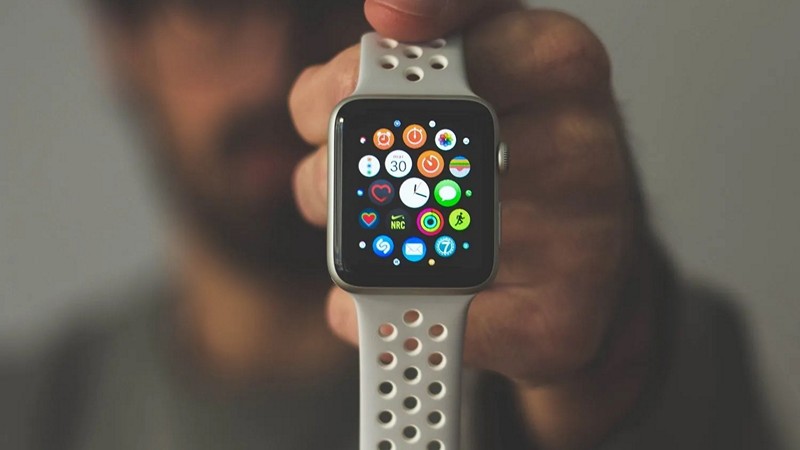 In a bid to revolutionize the way it manufactures its iconic gadgets, Apple is embarking on a journey into the realm of 3D printing technology. Reports from Bloomberg reveal that the tech giant is venturing into uncharted territory by experimenting with 3D printing techniques to craft the chassis of its acclaimed Apple Watch. This ground-breaking shift in manufacturing processes could potentially reshape the landscape of consumer electronics production. How might the integration of 3D printing technology impact the design and production of Apple Watch devices, what challenges and considerations does Apple face in adopting 3D printing for mass production, and what broader implications could this technological pivot have for the entire consumer electronics industry and the adoption of additive manufacturing in mainstream product development?
ARM Wrestles Assembly Language Guru's Domains Away Citing Trademark Issues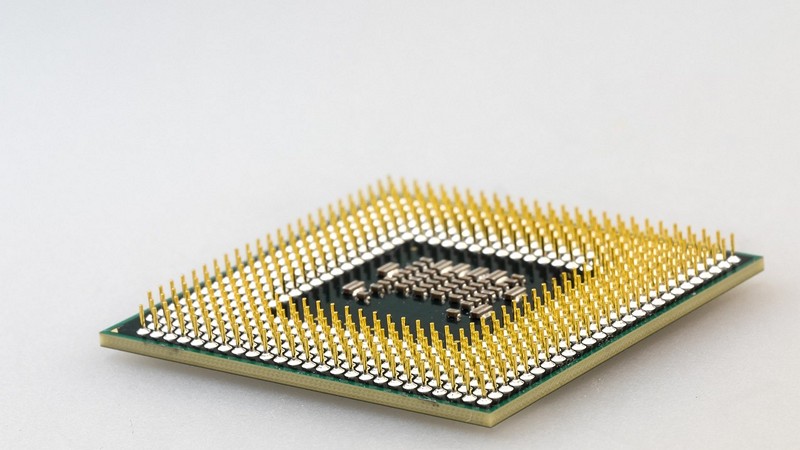 A recent cease-and-desist letter sent by British CPU designer Arm's legal team to an enthusiast has ignited a debate on intellectual property rights and collaboration within the tech community. The recipient of the legal notice, Maria Markstedter, a prominent author, assembly language expert, and security researcher, found herself at odds with Arm after using the trademark "Arm" in the domain name of a website dedicated to discussing Arm's architecture. The incident has raised questions about the balance between trademark protection and fostering collaboration within the tech ecosystem. How can technology companies like Arm effectively protect their intellectual property while maintaining positive relationships with contributors and enthusiasts who play a significant role in their ecosystem, what implications does Arm's strict enforcement of its trademark have on the broader tech community and open discourse surrounding chip architectures and technologies, and in an era of increasing IP protection and legal actions, how can tech enthusiasts, researchers, and content creators navigate the fine line between promoting innovation and respecting intellectual property rights?
Tesla Ordered By Auto Regulators To Provide Data On 'Elon Mode' Autopilot Configuration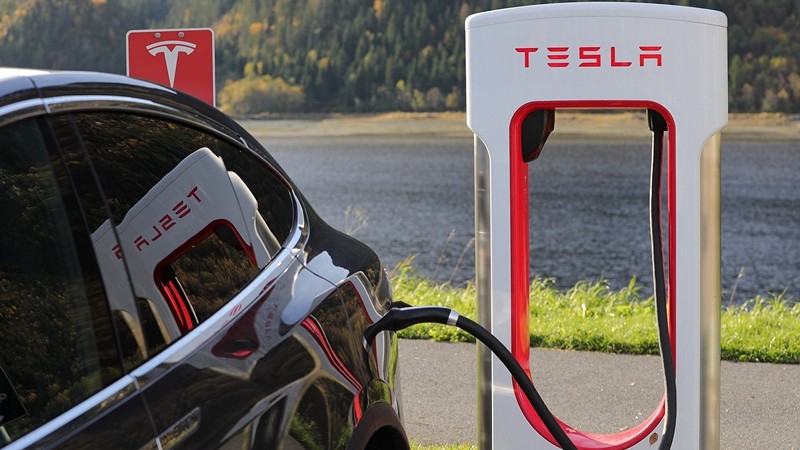 Tesla, the trailblazing electric vehicle manufacturer, has found itself in the crosshairs of federal automotive safety regulators who have issued a special order requiring the company to provide comprehensive data about its driver assistance and monitoring systems, including the previously undisclosed "Elon mode." This secret configuration has raised concerns as it allegedly allows Tesla drivers to use the Autopilot and Full Self-Driving (FSD) systems without the customary prompts to engage the steering wheel, a practice that could compromise safety. What exactly is the "Elon mode," how does it differ from Tesla's standard driver assistance and monitoring systems, and what implications does this feature have for driver safety and responsible vehicle operation?
Germany Arrests Man Accused Of Exporting Electronic Components For Drones To Russia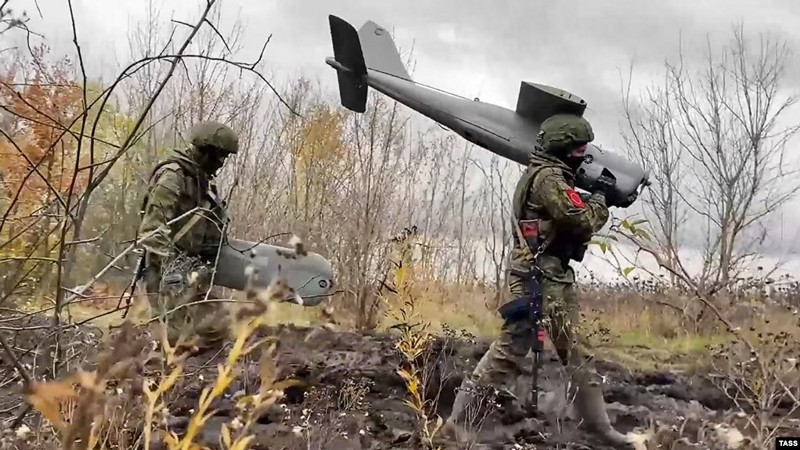 A German-Russian dual citizen finds himself entangled in a web of allegations as he faces arrest in Germany on charges of repeatedly violating the country's foreign trade act. The accusations stem from his alleged involvement in exporting electronic components to a Russian company known for producing military equipment and accessories, including the "Orlan 10" drone, a significant asset in Russia's ongoing conflict in Ukraine. This arrest sheds light on a complex case involving international trade, sanctions circumvention, and potential implications for regional security. How did the suspect manage to navigate international trade regulations and circumvent European Union sanctions to supply electronic components to a Russian company involved in military production, what potential consequences could this arrest have on the ongoing conflict in Ukraine, given the alleged connection between the exported components and the "Orlan 10" drone used by Russian armed forces, and how can governments and international bodies strengthen their mechanisms to prevent individuals and entities from engaging in illicit arms trade, particularly in conflict zones, and ensure the effectiveness of sanctions imposed to maintain regional stability?
Hardware Engineering News
---
6G Internet: Engineer's Guide To Decoding Tech Myths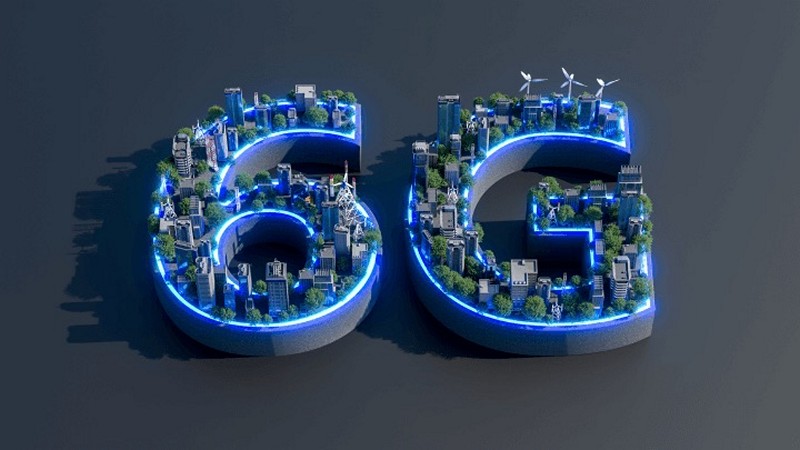 A recent dispute between the Advertising Standards Agency (ASA) and a broadband service provider named "6G Internet" has shed light on the potential pitfalls of tech jargon and misleading advertising. The ASA accused 6G Internet of confusing customers by implying the existence of 6G networks in its marketing campaigns, sparking a debate about the misuse of technical terms. What exactly transpired between 6G Internet and the Advertising Standards Agency, how does this case exemplify the broader problem of misusing technical jargon and buzzwords in the tech industry, potentially misleading consumers and tarnishing the reputation of legitimate products and services, and what steps can engineers and technology companies take to ensure transparency and clarity in their advertising strategies, safeguarding both consumers and the integrity of their innovations in an era of rapidly evolving technology?
Intelligent Road Stud Sensors: The Future of Traffic Management?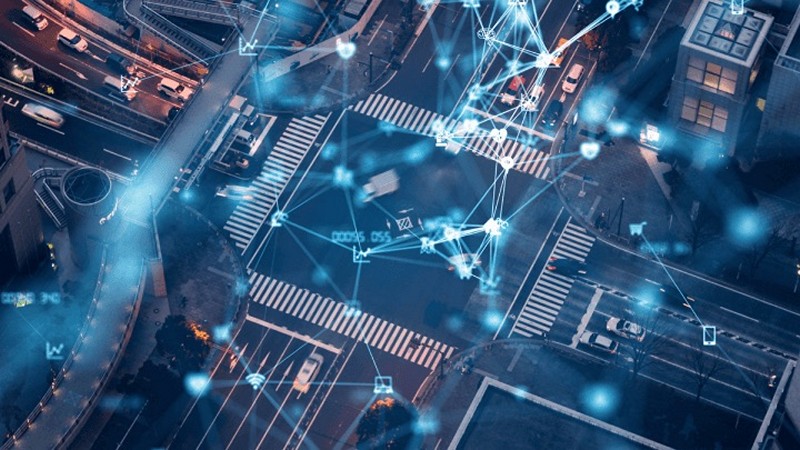 In a ground-breaking move, Hull City Council in the UK has introduced an innovative solution to enhance road safety and reduce traffic incidents. This pioneering approach involves the installation of smart sensors and warning systems along a busy junction in Hull, marking the first smart road of its kind in the UK. This initiative aims to address the longstanding challenges faced by typical roads, such as safety concerns and reliance on human reactions, by integrating advanced sensing technologies directly into the road infrastructure. What are the fundamental challenges that conventional roads face, especially in terms of safety and the limitations of human-operated vehicles, how does the smart road in Hull, equipped with sensors and warning systems, address these challenges and improve road safety for motorists, cyclists, and pedestrians, and could this technology pave the way for a broader adoption of intelligent road systems?
Are Wireless Networks More Energy-Efficient Than Wired LANs?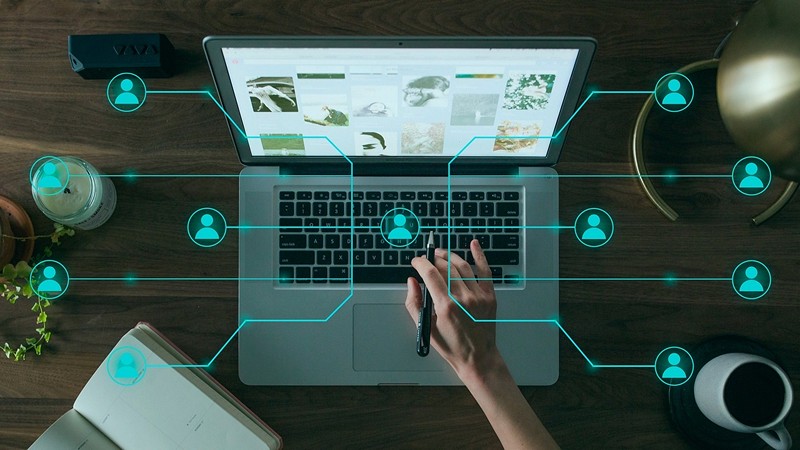 In today's increasingly energy-conscious world, sustainability and reduced energy consumption have become focal points, both in residential and business network settings. While larger enterprises often employ energy management teams to curtail power wastage, a crucial aspect remains relatively unexplored—network infrastructure itself. Specifically, the debate over wired Ethernet versus Wi-Fi in terms of potential energy savings has now started to capture the interests of engineers. Can Wi-Fi genuinely lead to energy savings when compared to wired Ethernet in network environments, how do factors such as Power over Ethernet (PoE) and the power requirements of modern devices impact the energy efficiency equation when transitioning from wired to wireless networks, and in the context of power resiliency, how does Wi-Fi offer advantages over Ethernet, and what considerations should organizations bear in mind when designing power-efficient network infrastructures?
Hardware R&D News
---
Texas Team Incorporates Haptics Into Wearable Tech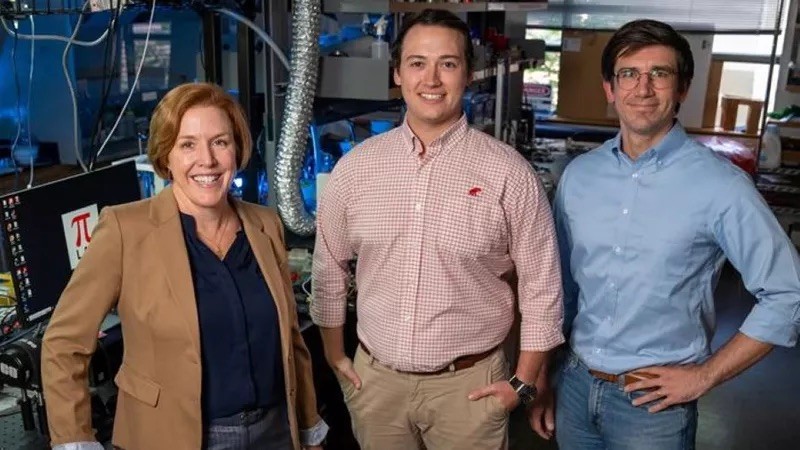 Engineers at Rice University in Texas have pushed the boundaries of wearable technology with the creation of a textile-based device that harnesses the power of haptic feedback. This innovative wearable aims to compensate for deficiencies in visual and auditory cues by delivering complex haptic sensations in real time. Unlike traditional wearable haptic devices that often require bulky external hardware, this textile-based system integrates haptic cues into the fabric itself, reducing the need for additional equipment. How does this textile-based wearable overcome the limitations of existing haptic devices and enhance communication through sensations like vibration, tapping, and squeezing, what are the potential real-world applications for this technology beyond navigation, and how might it benefit individuals with sensory impairments?
Cheesemakers Experiment With Microchips To Authenticate Parmigiano Reggiano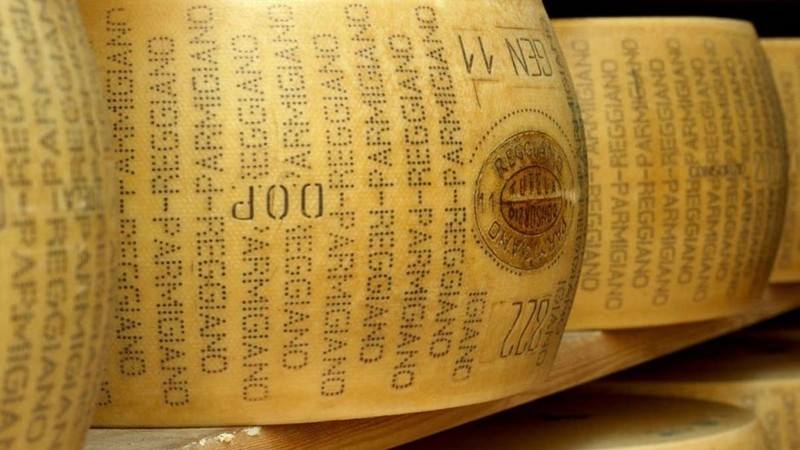 Parmigiano Reggiano, the beloved Italian cheese celebrated worldwide for its rich flavour, is under siege from counterfeiters. The centuries-old cheese, known for its distinct taste and strict production standards, has been a prime target for imitation, leading cheese producers to explore innovative ways to protect their cherished product. Engineers at Rice University have now developed a cutting-edge security system that involves embedding microchips, smaller than a grain of salt, into the cheese's rind. How do these minuscule microchips work to track and authenticate the Parmigiano Reggiano cheesemaking process, what are the broader implications of this technology for the food industry, particularly in safeguarding other iconic products that face the threat of imitation, and how might the integration of microchips into traditional food production processes redefine the way consumers perceive authenticity and origin in the global food market?
Open-Source Hardware News
---
China's Top RISC-V Players Form Patent Alliance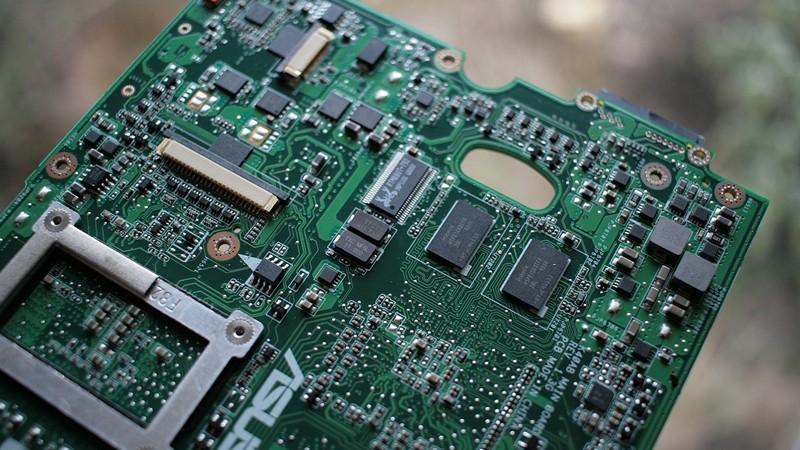 China's prominent players in the RISC-V processor architecture arena have joined forces to create a patent alliance aimed at advancing indigenous semiconductor innovation. This alliance, known as the China RISC-V Industry Alliance, was officially introduced during a recent conference and includes key industry leaders, such as VeriSilicon Microelectronics and Alibaba-affiliated Pingtouge (T-Head). While specific operational details are yet to be revealed, this move holds the potential to significantly impact China's semiconductor capabilities and bolster its technological independence. How does the establishment of the China RISC-V Industry Alliance reflect China's strategic efforts to strengthen its semiconductor industry and reduce reliance on foreign technology, what implications does this patent alliance have for the global technology landscape, particularly in the context of open-source innovation and intellectual property sharing, and how might the collaboration between China's top chip design companies within the RISC-V framework accelerate the development of advanced semiconductors tailored to meet China's specific needs and ambitions?