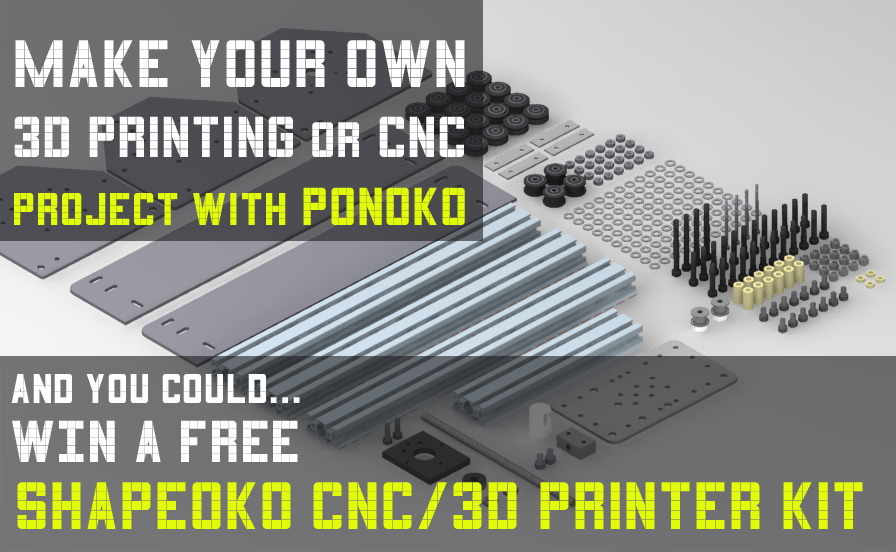 promotions ends March 31, 2012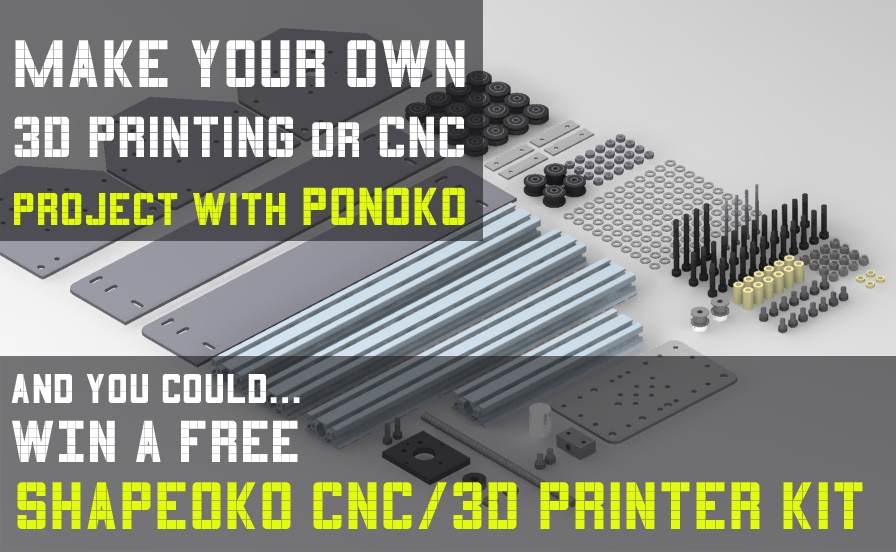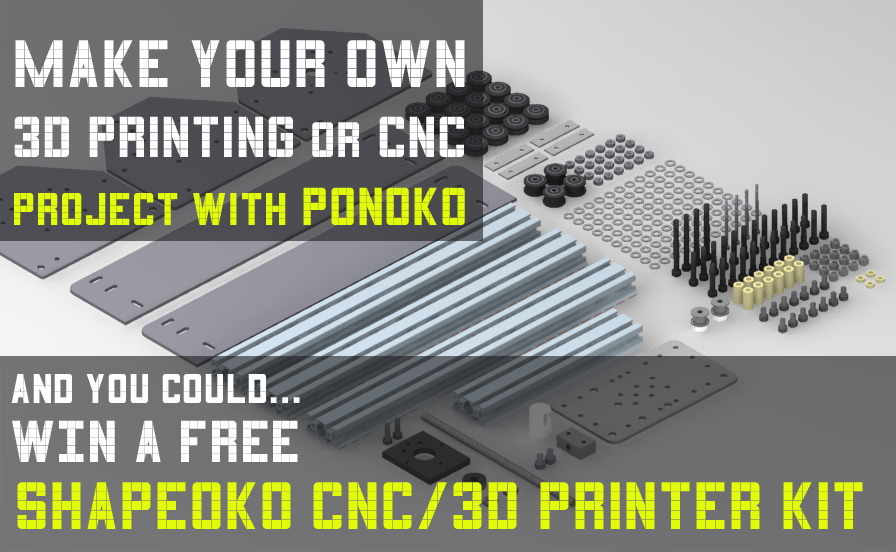 ShapeOko is an awesome new open hardware CNC/3D printer kit. We supported the development of the project as soon as hobbyist and Ponoko fan Edward Ford told us he was thinking about launching a Kickstarter campaign.
His Kickstarter project was over 700% funded, he spent months re-working the design, and now ShapeOko LLC is in business!
The ShapeOko kit has been completely sold out since it launched a few weeks ago, but Edward is giving us one to say thanks for the early support.
And we're going to give it to one of you!

---
Place any 3D Printing or CNC Routing order with Ponoko, and you'll be entered to WIN A FREE ShapeOko CNC/3D printer kit!
How to enter:
Place a 3D Printing or CNC Routing order with Ponoko between now and 9pm pacific time March 31, 2012.
Prize:
One lucky winner will be chosen at random to win a mega-awesome standard ShapeOko kit worth $175. Winner will be announced on the blog in April.
Note: the ShapeOko kit comes with everything but the electronics. Suggested electronics packages are listed here.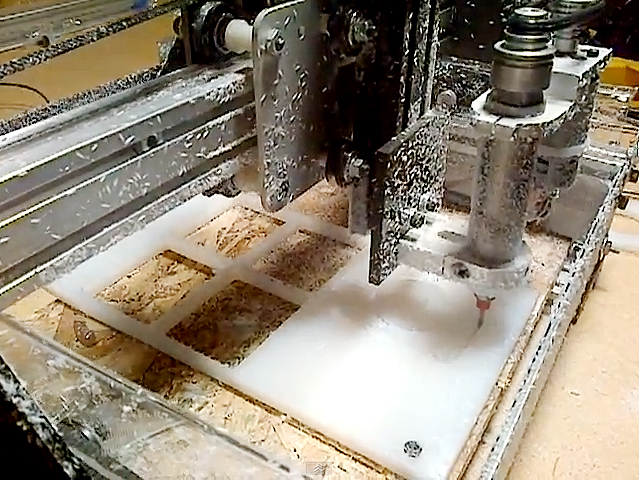 ---
New to making stuff with 3D printing and CNC routing? That's okay!
We've got lots of how-to stuff to help you out:
• Rules & Guides for making your own CNC routed projects with Ponoko
• 10 excellent tutorials on making your own stuff with 3D printing
• Video tutorial: designing with Google SketchUp for 3D printing with Ponoko
• Video tutorial: designing with Autodesk 123D for 3D printing with Ponoko