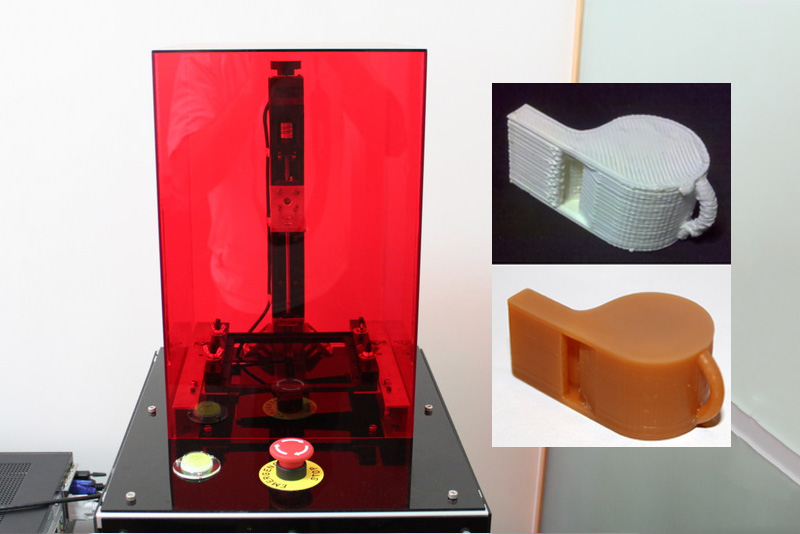 Long-awaited project aims to raise $300,000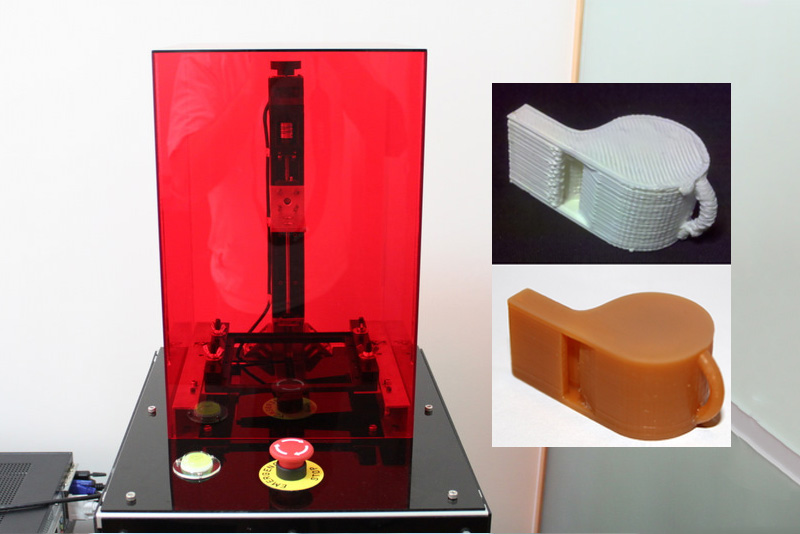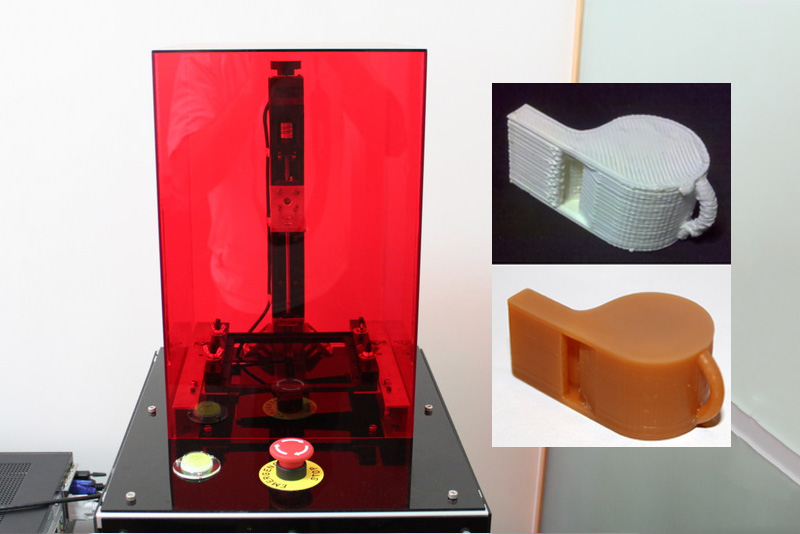 Well, it took a bit longer than the post last month indicated, but Junior Veloso's awesome-looking resin-based 3D printer is now taking preorders.
Since the project will need a certain minimum amount of interest to be practical, the preorders are being done in the form of an Indiegogo campaign. (Indiegogo is similar to Kickstarter, but with more flexibility in funding and location terms.)
Here's how the main campaign levels break down:
– $599 Basic Kit I
Software, controller board, schematics/plans
– $1,999 Basic Kit II
Above, plus motors, linear actuators, power supply, building tray, building head
– $3,999 Full Kit
Above, plus DLP projector, 1kg of resin, assembly tools
It'll be interesting to see how the hobbyist community embraces the project. Before pricing was announced, the project had been described as "very affordable", which means that the $4000 complete kit price may come with some sticker shock for folks with smaller budgets.
Also, the project will only be funded if it reaches its $300,000 goal by May 31st. Things are looking good though – after two days there are already 11 people signed up for the full kit.
For more information, including the other reward levels, check out the campaign page here:
And if you want the full details, a separate FAQ site detailing the hardware/software/material has also been launched here:
Update:
Since posting this, the specific number of backers at each reward level has
---
Derek Quenneville is a 3D printing evangelist who posts weekly on the Ponoko blog. Follow him on Twitter @techknight.