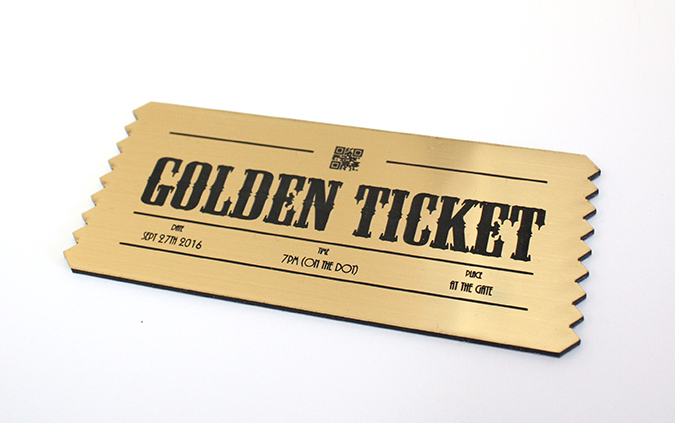 Just Released In The NZ Materials Catalog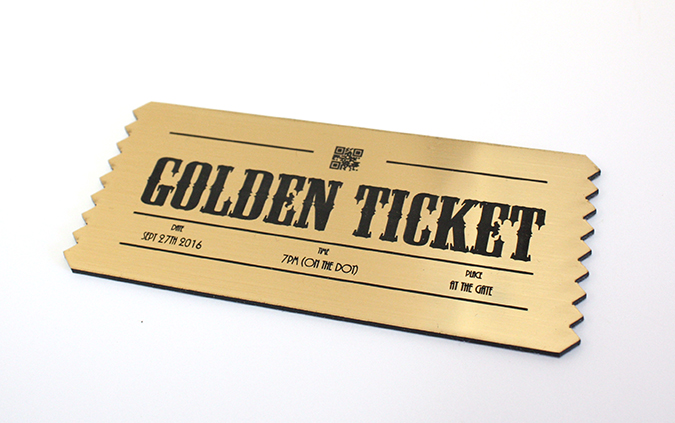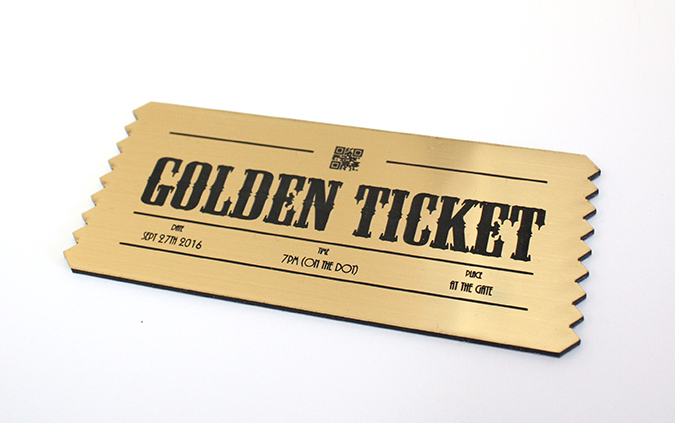 Do we have a golden ticket for you! Now you can add some bling to any project with our new 1.6 mm Two Color Acrylic – Brushed Gold on Black. The first gold colored option for New Zealand, this acrylic features a metal-like, brushed-gold finish on top with a smooth black finish on the bottom.
Since the two-color acrylic engraves beautifully to reveal the black underneath, it's perfect for making jewelry, signage, front panels on electronics and holiday decorations. Snowflakes are super pretty!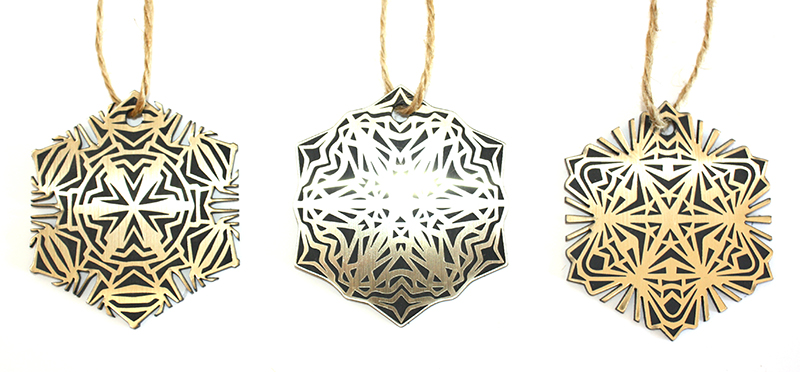 You can also make "golden tickets" for wedding invitations or use them as event VIP tickets.
For the ambitious, make golden tickets to kick off a special adventure for friends and family that would make Willy Wonka proud. (And there's no purchase of Willy Wonka chocolate bars necessary. But you may start singing "I've Got The Golden Ticket" like Grandpa Joe. Don't say we didn't warn you…)
Acrylic – Two Color – Brushed Gold on Black
Learn more about Brushed Gold On Black Acrylic and get a Brushed Gold On Black Acrylic Sample.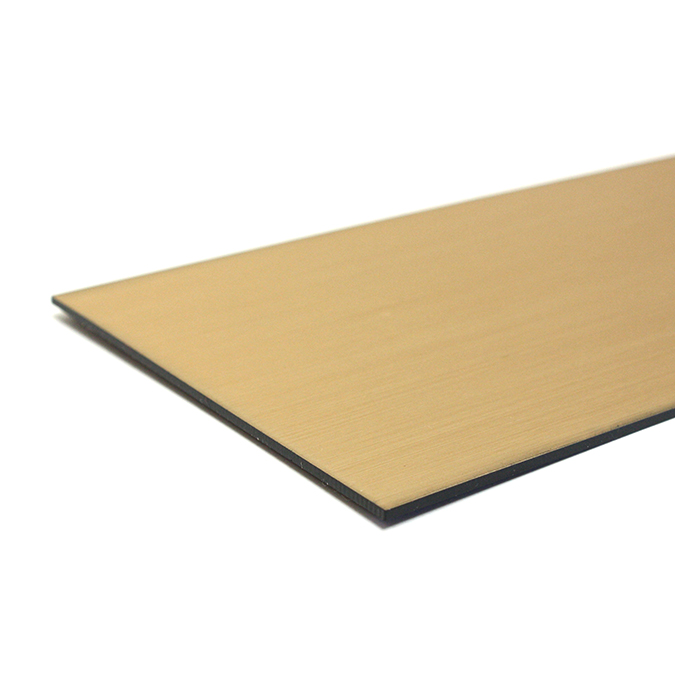 With the addition of this new two-color acrylic, we now have 23 acrylic colors (some with multiple thicknesses) currently available in the NZ catalog. And if you love the gold and black combo, you'll also want to check out Brushed Silver On Black Acrylic and Matte Black On White Acrylic to see how these cool graphic qualities can be added to designs.
What kind of golden projects do you want to make with this new material? Share your ideas by leaving a comment below!