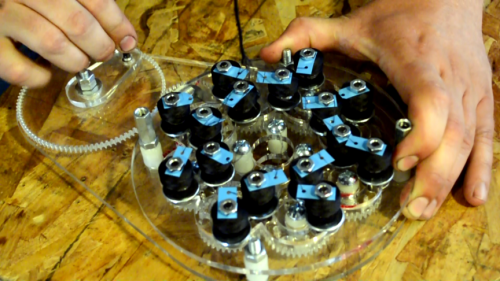 Surplus store discovery inspires DIY mechanical marvel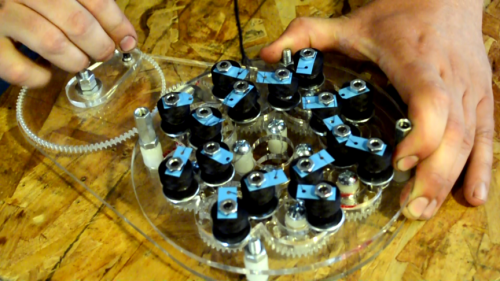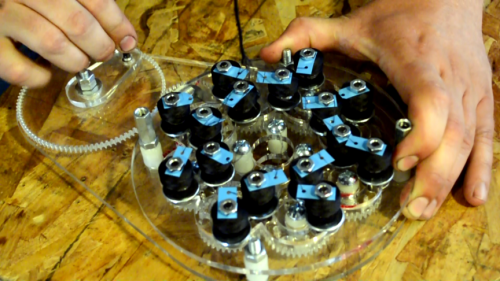 Rope braiding machines are mesmerising to watch as they go through their mysterious machinations. Having spotted such a machine in a Surplus store, David from Mixed Media Engineering reverse-engineered the 1890's product so that he could nut out exactly how the device works.
The result is a 16-bobbin laser cut wonder, with orbiting spools that guide the individual threads into an intricately woven mesh.
"I have been experimenting with some exotics such as carbon fiber yarns (rocket fusalage) embroidery thread for great braclets, surgical tube core with nylon shieth for pressure tubing, and para-cord nylon."
There has been such a great response to the project that plans are in the works to turn it into a DIY kit on Kickstarter for others to enjoy. To catch a glimpse of those cogs in action, check out the brief clip of David introducing the rope braider at the source article.
via Hack a Day