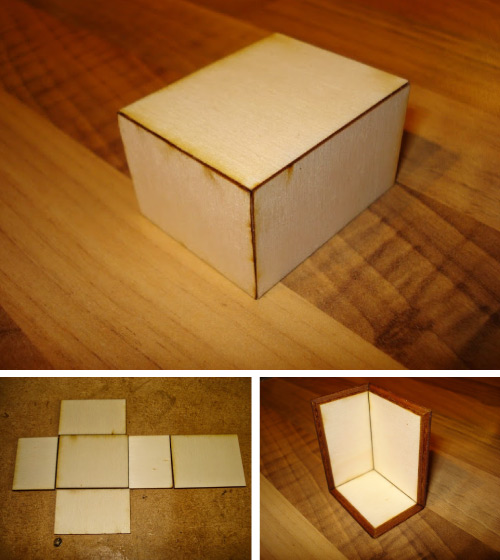 Connecting planes with angled precision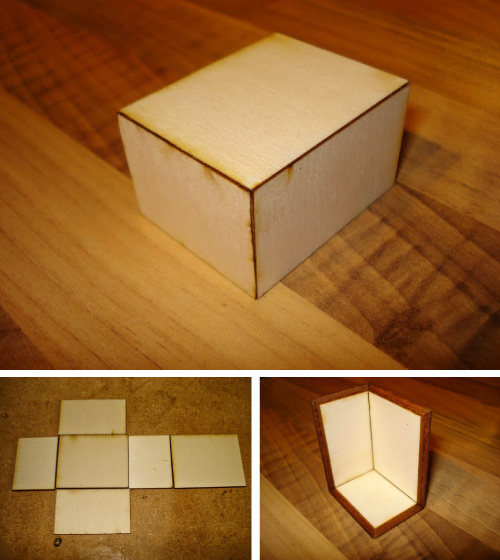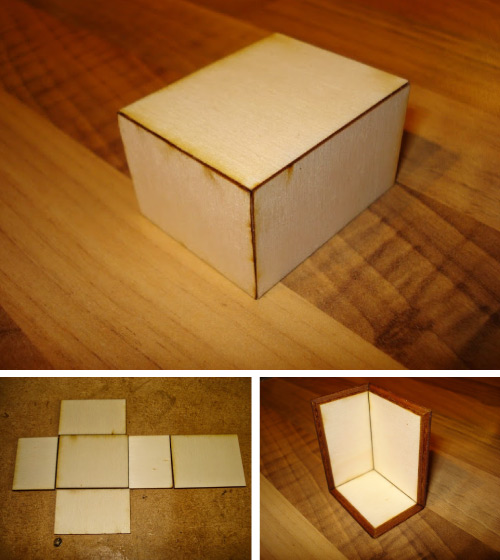 Running interesting laser cutter experiments is one of the things that Just Add Sharks does best. In this exploration, they have addressed the question of how to break away from the mortice and tenon joints that have become so familiar in laser cut projects.
By creating a laser cut jig that holds the material at a specific angle, they were able to cut edges that can fit together in a manner that is clean and precise. No more stepped blocks and slots! Here is what the jig looks like: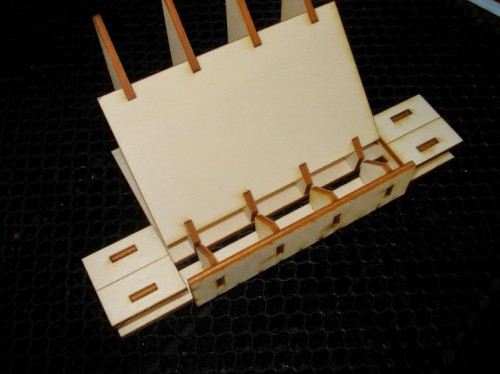 Much easier to achieve than modifying the axis of the laser cutter itself, this jig provides a firm support to a pre-cut panel, and does not require any other machine modifications. The angle of the cut can be controlled by altering the vertical supports.
"Manually changing the angles like this is tiresome so the next sensible upgrade would be to build an 'any angle, any material thickness' jig for the same purpose, but that is a job for another day."
The Just Add Sharks blog has an overview by Martin Raynsford that talks through a few of the considerations that led to the first successful cut. Having proven that it can be done with standard perpendicular joints, they adjusted a few specs on the jig to produce a icosahedron, pictured below.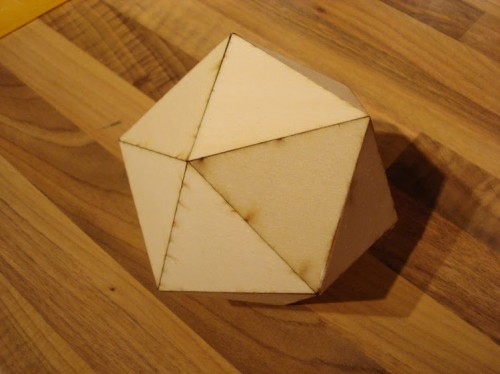 via Just Add Sharks