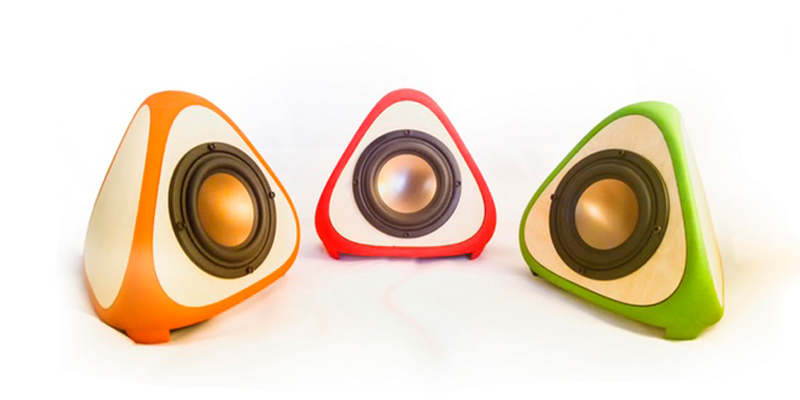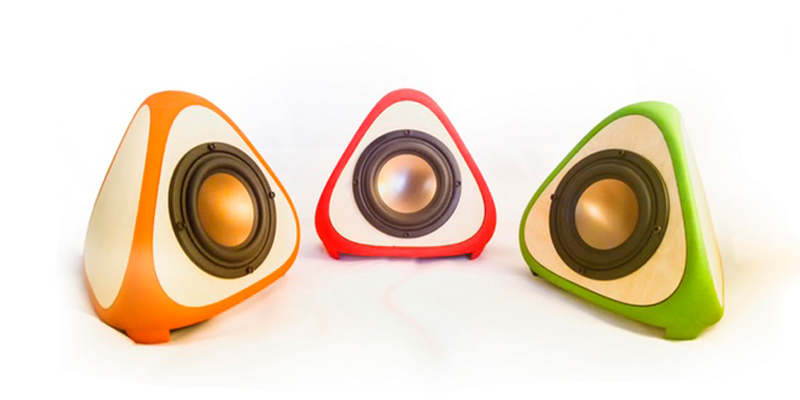 T3TRA Speakers Combine 3D Printing And Laser Cutting For A One-Of-A-Kind Audio Experience
Whether you're watching a movie, gaming or jamming out to your favorite tunes, sound is an integral part of the experience. And the better the sound, the better the experience.
Gone are the days where quality sound only came from large—and expensive—components. Good things do come in small packages, and T3TRA Loudspeakers from Alienology are definitely good things (kinda like "Farrah Fawcett Hair").
Less Is More: Designing Unique Speakers
You could say Alienology Founder and Creative Director Igor Knezevic is an artistic guy. Innovative and inventive, too. By day, he's an award-winning architectural and film concept designer that has 20+ years of design experience working in the EU and USA. He focuses not only on digital design and making processes but also on film concept design where he creates original content for Sony Studios, MTV Europe, Universal, Paramount, Warner Brothers, MGM and more. (He was also part of the art department team for the movie Passengers, led by Production Designer Guy Hendricks Dyas, that was nominated for an Academy Award for Best Production Design. That's cool.)
If that wasn't enough of a creative outlet, in 2008 he started crafting, making and more serious design work. This led to the creation of Alienology—a multidisciplinary design company that uses parametric tools to create objects using digital manufacturing technologies—in 2009.
For his latest endeavor, Igor has teamed up with good friend and collaborator Edin Secibovic, an accomplished audio engineer, to create the T3TRA Loudspeakers. These unique speakers have clear and natural sound reproduction + a visually striking enclosure. Yet there's more to the T3TRA's shape than meets the eye. Sure, the modern speaker design is beautiful. But there are specific auditory benefits as well.
"We chose this shape not only because of its design appeal but because it offers true sonic benefits," Igor explains. "Tetrahedron, in geometric terms, is one of the most ideal shapes. It's the simplest 3D form possible that is fully structurally stable and self-supporting."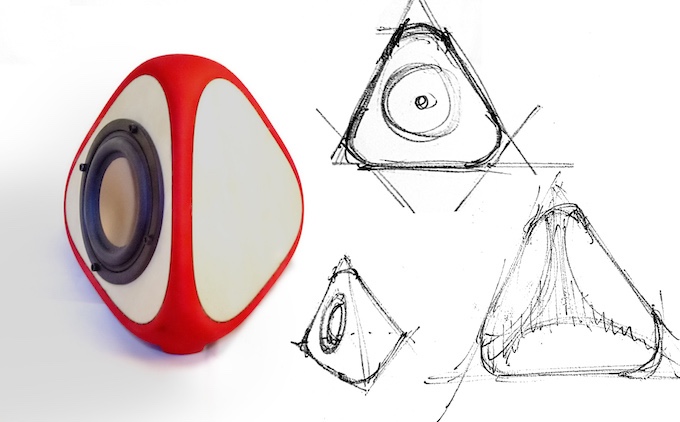 The T3TRA sides are identical equilateral triangles with rounded edges—and this is a key point. Standing waves are diminished because parallel sides have been eliminated. By having rounded corners and fewer sides, edge diffraction has also been reduced. Plus all corners are treated to absorb vibration. All of these characteristics make the sound clearer and more natural.
From the beginning, Igor says they decided that simplicity and a full dedication to sound purity were the core ideas for this project. "This is why the form of the loudspeaker is tetrahedral, being a shape that adds less distortion to the sound produced than with the traditional box," he says. "In the case of sound quality, less is more. Or, to be precise, the less unnecessary parts one has within the sound enclosure, the better the sound will be. After all, the tetrahedron has half the number of corners as the traditional speaker box!"
SLS sintering 3D printing was used to create the main structural frame for the small speaker. "Our testing shows that this material has excellent properties for sound replication applications," Igor explains. "Because the unibody frame is 3D printed, the material is absolutely uniform in density at all points—making it perfect for loudspeakers. And since it's made all in one piece, without any seams or joints, this eliminates conflicting vibrations and resonances."
The four precision laser-cut sides, which are seamlessly tied together by the frame, are made of high grade, multi-layer birch plywood to produce a warm and natural feel. Check it out:
Making With Ponoko
Igor has been making with Ponoko since 2009 and, "having fun ever since," he says. "What I like about Ponoko is choice of materials and great customer service. The quality of cutting also seems to be quite uniform over time, so results are predictable."
For the T3TRA speakers Kickstarter campaign, Igor wanted to attempt creating a custom, bespoke product in small batches without huge up-front costs usually required when doing such projects. He also wanted the speakers made in USA. And he needed those predictable cutting results to get the all the pieces to fit.
"Since all pieces and parts were digitally manufactured, they fit together perfectly—which is quite important to good sound delivery," he says. "Also, there is possibility to further customize the loudspeaker by making variants of limited editions by changing materials or electronic components. Only digital, on-demand making can fit these demands."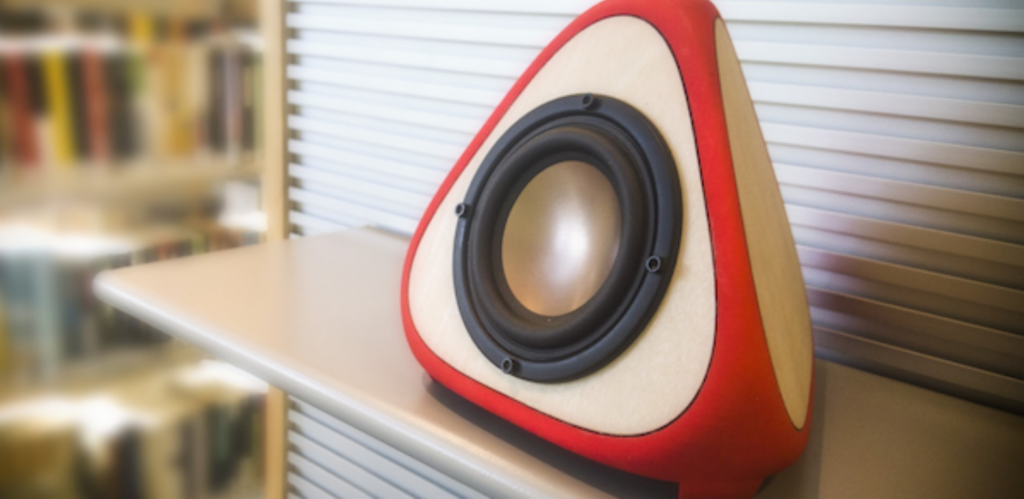 He also notes that laser cutting and, in this case, 3D printing go hand-in-hand. "Everything can be made directly from 3D digital file, and the results are absolutely repeatable and controllable," he says. "The pieces fit together perfectly."
For those makers just getting started, he recommends nesting your designs and removing any duplicated lines in order to use material sheets to the full extent. "Get your laser cut pattern optimized to reduce costs," he says, "but remember that creating design is only 50% of cost. Then you have to sell it. Be very careful about how you price your design; shipping costs and packaging can be quite large part of expense."
Launching Via Kickstarter + The Future Of T3TRA
Many Kickstarter projects begin as relatively loose concepts that are finalized throughout the overall campaign. But with the T3TRA speakers, Igor & his team did the opposite.
"Prototyping went really well so that by the time we unveiled the campaign, the speakers were 100% done and were able to be presented in video and photos as 100% finished, fully-working objects," he says.
This allowed the Alienology team to reach out to various audio-related Facebook groups and blogs as well as 3D printing communities to promote the T3TRA and generate interest for the campaign.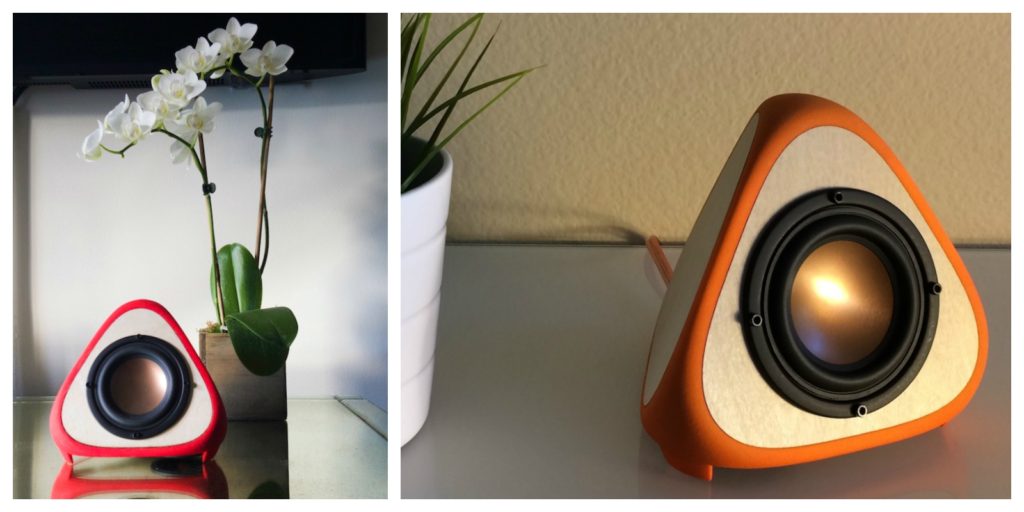 While the project funded successfully and the speakers will be delivered in June, this isn't the end for the T3TRA. It's actually just the beginning.
"Since we don't need manufacturing in China (it's all done in Los Angeles), we can now make these speakers on-demand without any up-front investment," Igor explains. "This was longer-term idea to begin with, and Kickstarter was merely an 'opener' for it. And since we have another few audio related ideas coming, I am hoping we'll be able to continue our relationship with the audience we have now and build from there."
To stay tuned with T3TRA speakers as well as the other projects Igor is working on, visit his Alienology website or follow updates on Facebook.