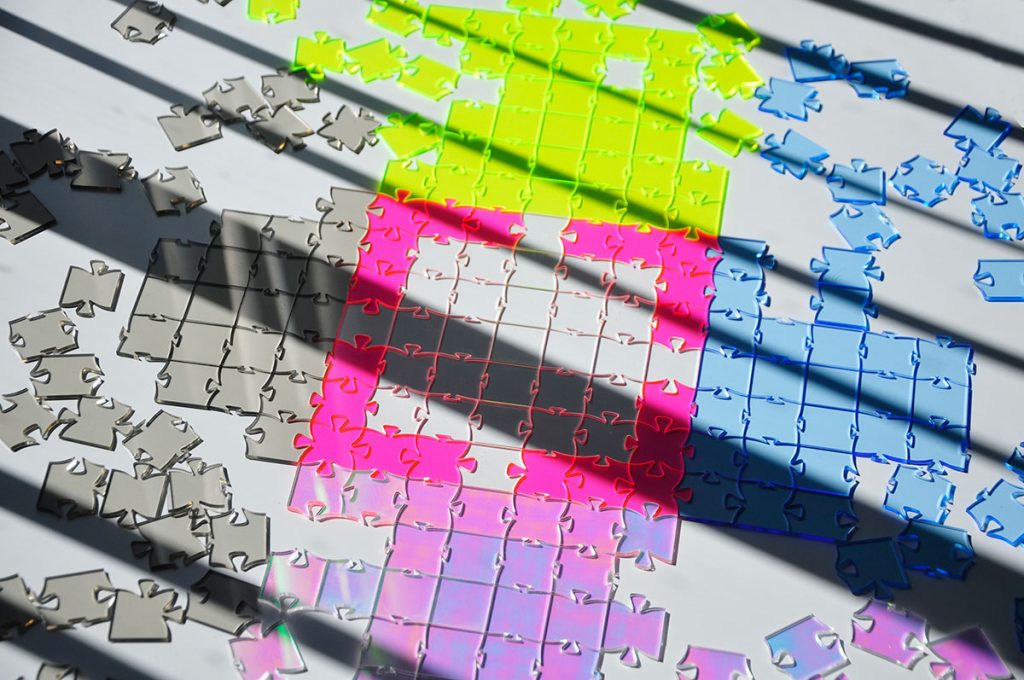 Play Like An Architect With A Waves Jigsaw Puzzle
We love getting behind our customer's crowdfunding campaigns. So when Benny Sachs and Eric Hoffman reached out to let us know they were taking their playful architecture puzzle to market, we were thrilled.
Moda, a new brand founded by architects Benny and Eric, makes puzzles without images. Laser cut from tinted acrylic sheets, the Waves Puzzle challenges players to explore the logic of the joints themselves.
"The puzzle originally grew out of our interest in model-making," says Benny. "We wanted to make something fun and engaging for a broad audience to play with shapes, geometry and materials. Working with Ponoko allowed us to rapidly prototype multiple designs and materials as we developed the final version of the Waves Puzzle."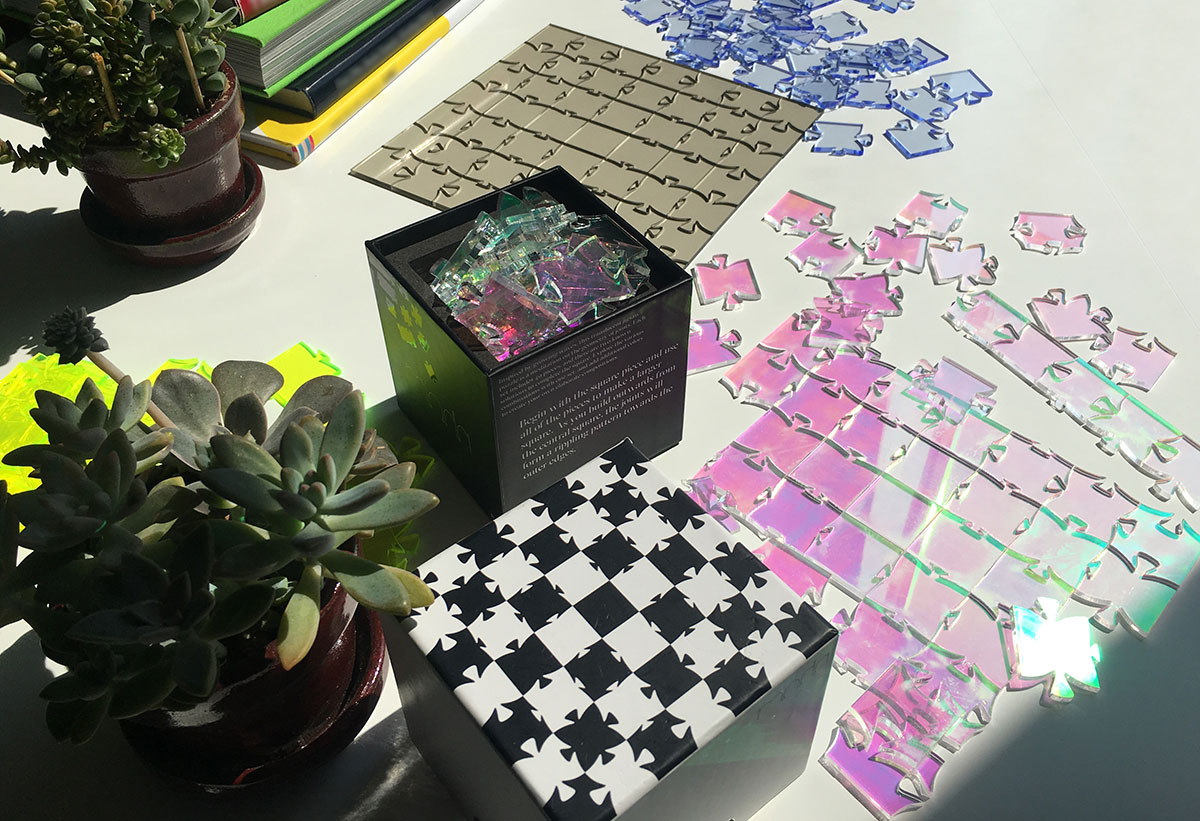 Intended for kids and adults, the 49-piece puzzle is simple in concept yet challenging to solve. The translucent acrylic material highlights the edges of each piece rather than a superimposed image. The joints vary in size and direction based on their relationship to the center of the square. There are two known solutions to the puzzle, and players can also combine multiple puzzles together into elaborate compositions. The puzzle is available on Kickstarter until October 25, 2018.
Waves is the first in a series of puzzles designed to inspire engagement with the physical world. "As the world becomes ever more virtual, we all spend so much of our time in front of screens," says Eric. "Our puzzles help you unplug, make something with your hands and stimulate your creative instincts."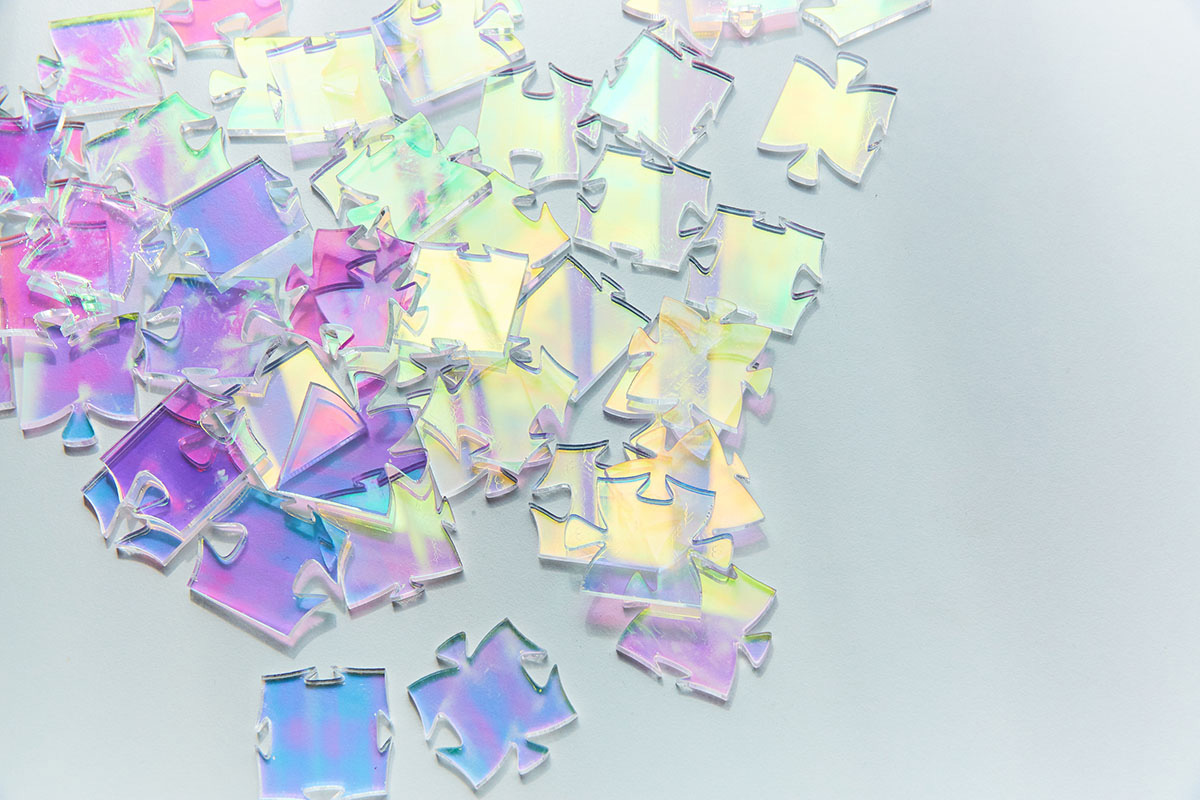 Benny and Eric also prompted Ponoko to explore new materials. Finding, sourcing, testing and pricing new materials is a tough and time-consuming business. Although we add new materials monthly to our catalog of 200+ materials, we love when customers have a specific material in mind. It means we're adding materials our customers (and their customers) really want.
Currently 83% funded and with three weeks to run, we'll be seeing these beauties in people's homes and offices by January (and sooner if we have anything to do with it). So go give Benny and Eric a wee kick to get them over the line. But hurry, this Kickstarter campaign ends on October 25, 2018.
To keep up with all things Moda, check out the website as well as Instagram.