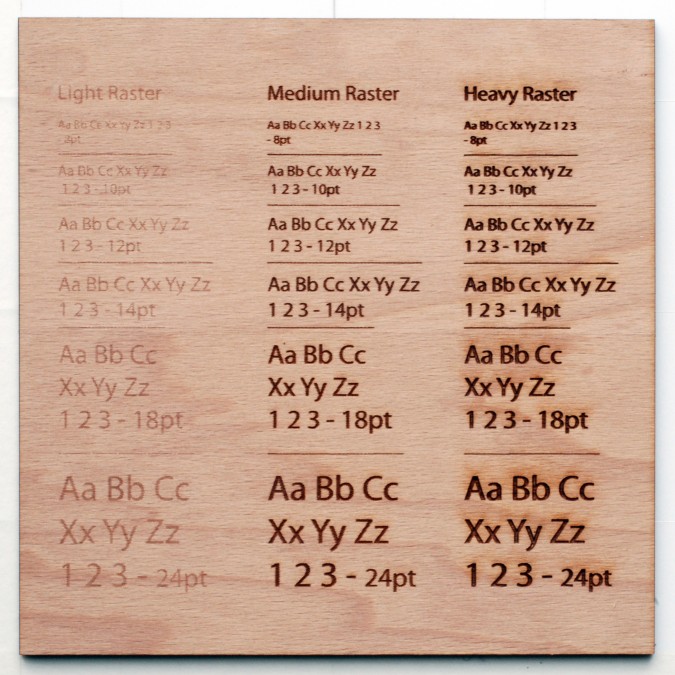 All you need to know about laser etched depth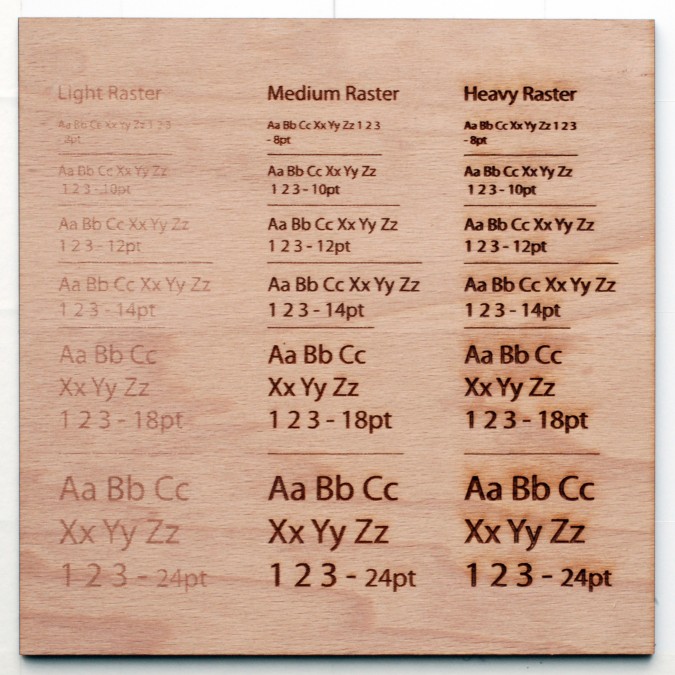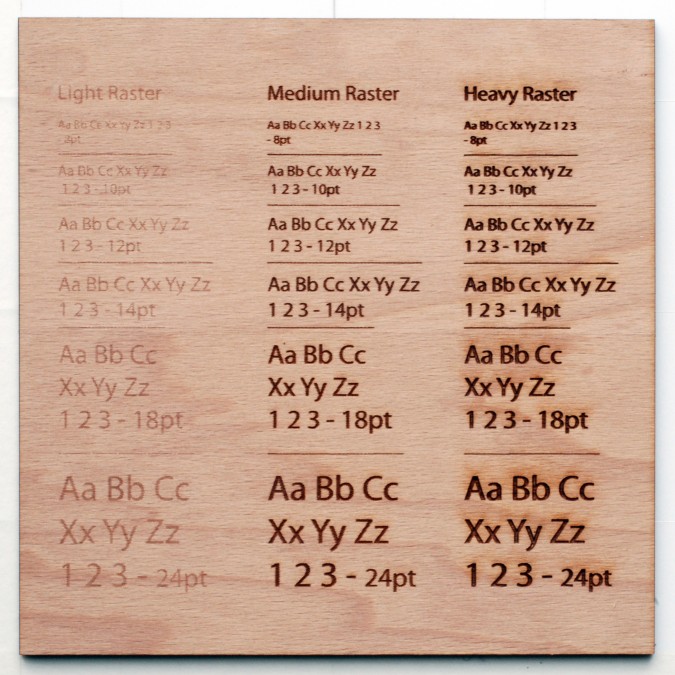 When your design calls for laser etching, whether it is Line Engraving or Area Fill Engraving, the laser burns away a very small amount of material – just enough to make an impression on the surface. The lasers are calibrated to provide a crisp contrasting visual effect, rather than a guaranteed depth. But if you still want to know how deep laser engraving goes, we can take a closer look and also talk about a few alternatives for when your design requires a greater depth than laser engraving can achieve.
How deep does the laser cut?
This varies from material to material, but it is always just a surface impression. In 3mm acrylic you can expect around 0.25mm (0.01″) deep, and in some of the woods the laser will cut up to 0.5mm (0.02″) deep. To go further into the material than this will increase the risk of undesirable damage such as warping (in acrylic) and excessive burning (in timber).
In certain circumstances it can be difficult to predict exactly how laser engraved lines or areas will come out, as we can see in the sample images. Note how the very small Area Engraved text is patchy and even has some elements missing. Here is what Josh has to say in the Ponoko Support Forums:
One thing you can do to improve the quality of the engraving is put a vector engraving line around your text or shapes to make the edges more crisp. There are pros and cons for using this technique and it largely depends on which material you are using. Personally I like a heavy raster engraving on any of the plastics but a medium raster engraving with a medium vector outline on the timbers.
With this in mind, we recommend experimenting with different settings on a test piece (the P1 template is handy for this!) before going ahead with the final design. You can also learn a lot by checking out the Material Samples, and this very handy Laser Engraving Cheat Sheet.
The Ponoko Support Forums are a great resource when it comes to learning all about laser cutting, and you'll find guides on both line engraving and area engraving complete with sample images in a range of materials and tips on how to get the best results.
What if I want to go deeper than this?
Laser engraving is not always the way to go… some designs call for a larger amount of material to be removed than laser engraving can provide. Depending on your requirements, there are a number of ways to achieve this. Two of the most common solutions are:
1. Use a secondary process to remove the material (for example, cutting a strip halfway through the material using a milling machine or table saw). This is not a part of the Ponoko service, and would need to be done in your own workshop or maker space.
2. Build up the structure from several layers of material. Control the depth of cavities and cutouts by placing a solid layer on the bottom and then reducing the size of subsequent layers to create the required change in depth. This can be easily achieved with laser cutting and is often used to make enclosures for electronics in acrylics from the Ponoko Materials Catalog.
What has your experience been using different laser engraving settings? Let us know in the comments below.