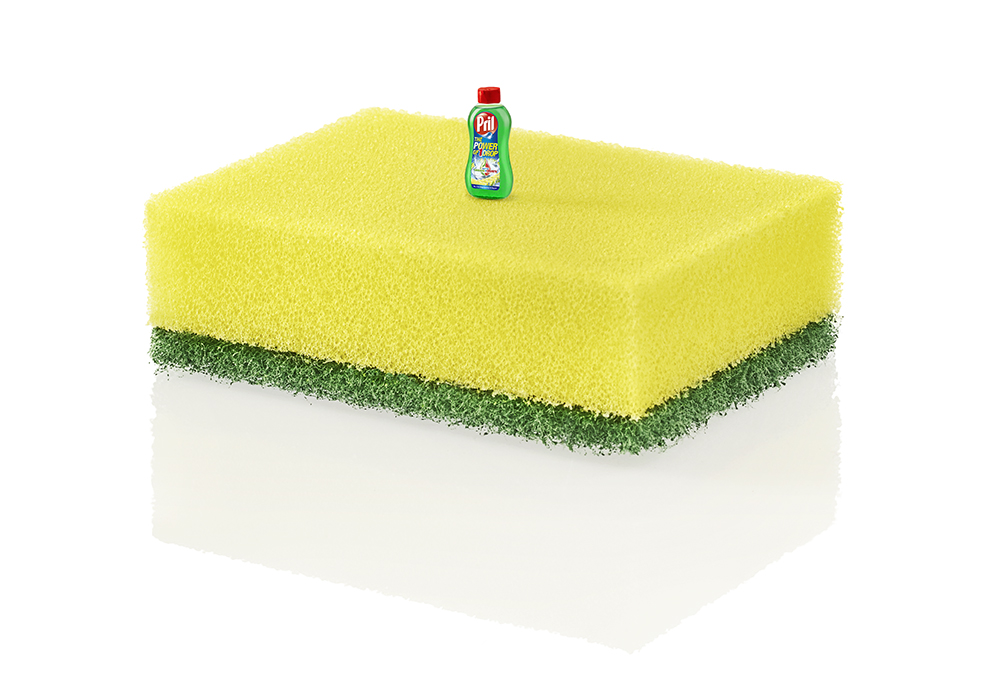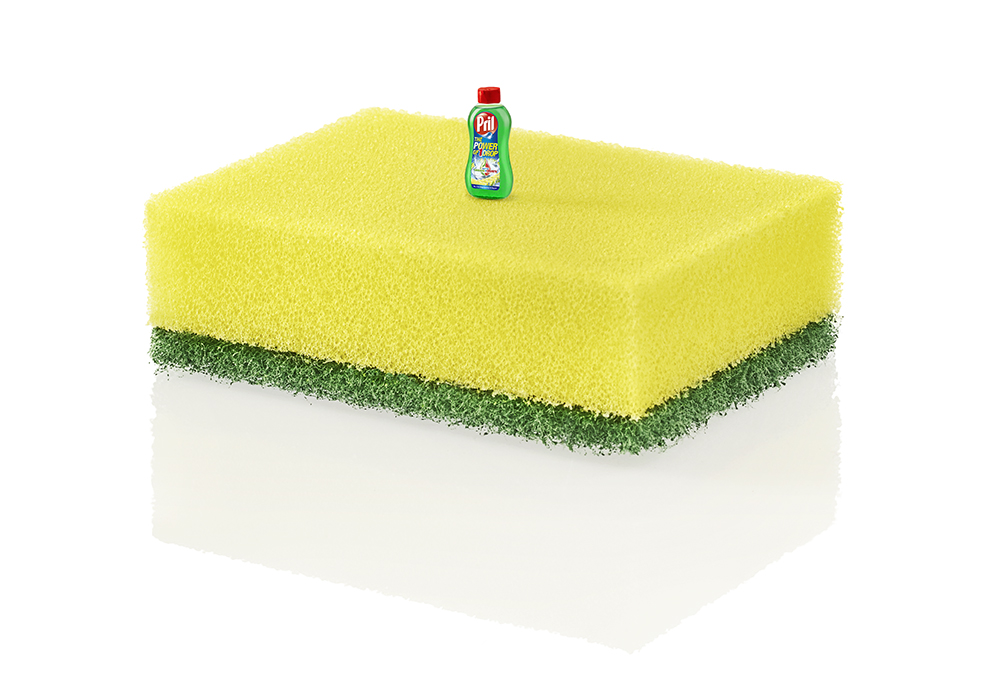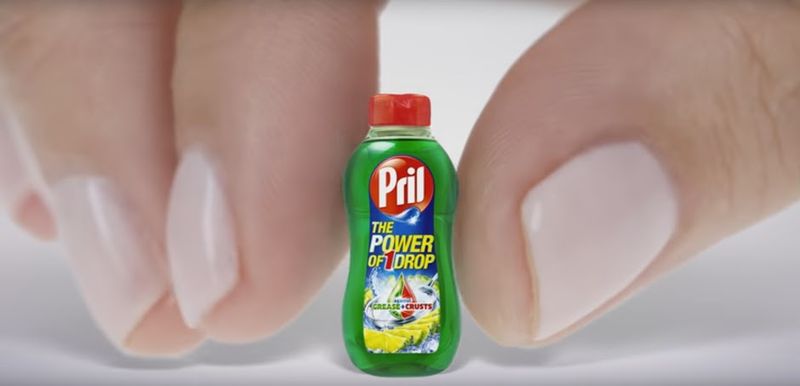 Pril Dishwashing Liquid has a longstanding promise that "One drop of Pril is powerful enough to wash a set of dishes." But don't think the company is being flippant with the one-drop claim. They have the research data to prove it.
And now they're asking consumers to put it to the test. In a new campaign designed by Dubai-based TBWA\RAAD for the company's Middle East markets, Pril reiterates the single-drop claim by showing off a packaging miracle—the single-drop bottle.
It's an exact replica, including identical branding, of the full-size Pril bottle reduced down to the size of a fingernail.
TBWA told Adweek that Pril's competitors have begun making their own single-drop claims, so the company felt the need to reassert the brand statement in a way that "customers can actually feel with their own hands." While there was no mass-scale production of the bottle, there are samples to be had for lucky shoppers in participating supermarkets.

All photos courtesy of TrendHunter
It may be a tiny bottle, but it's a little piece of promotional perfection. Such a simple concept, smartly executed. Further proof that great promotional campaigns don't have to be big to make a lasting impression. We just wish they included the U.S. in the campaign so we could get our hands on one of those bottles.