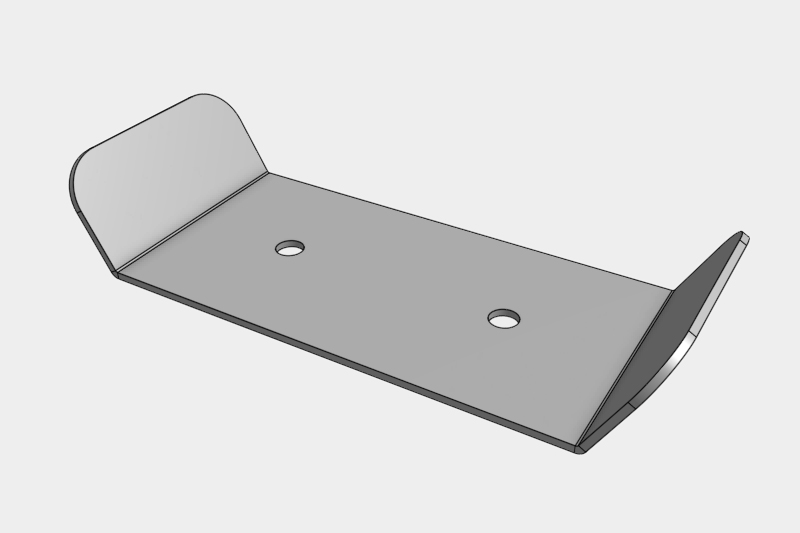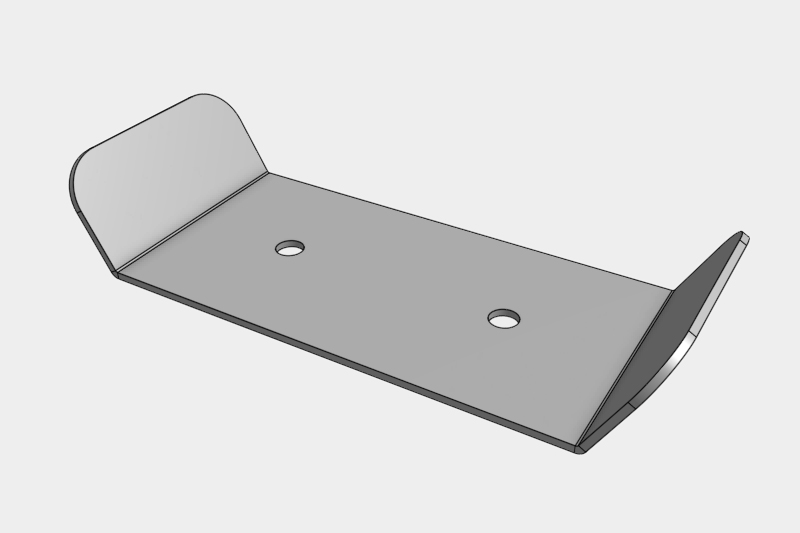 Ponoko Expands Laser Cutting Services With Metal Bending
Metals are extremely durable, making them an ideal material choice for functional parts. But when it comes to chassis, enclosures and brackets, cutting alone often isn't enough. We know that wrangling flat metal parts into submission can be a difficult process. That's why Ponoko is excited to announce that in addition to laser cutting, bending is now available for selected metals online.
The best part? There's no minimum order size, plus low pricing and volume discounts are automatically applied. Metals currently have a 15-day lead time.
What Laser Cut Materials Are Available For Metal Bending?
0.030" – 0.125" thicknesses only
What Is The Finish Quality?
Sheet metal is formed using a punch and die. Parts will have marks where the metal touches the punch and die, and the bends will have a radius. As such, bent parts will have cosmetic imperfections. This means Ponoko metal laser cutting and bending is best suited to functional parts.
How Do I Define Bend Lines When Placing An Online Order?
When setting up files for uploading to the site, use a different color in your vector design file to assign bending. In the example below, a green line has been used for the intended bend line. Once you've selected "bending" for a line color, the site will then ask you for bend parameters such as the angle and direction of the bend.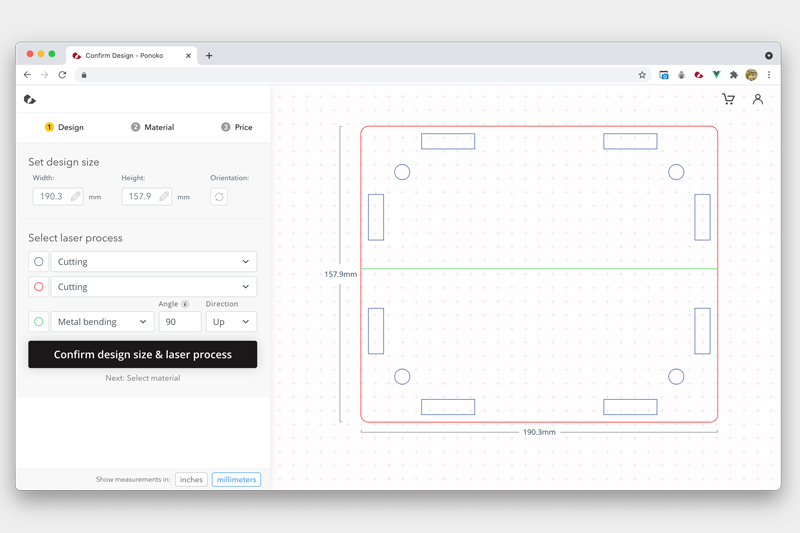 What Are The Design Rules?
There are some dimensional limitations for bending. The Ponoko team does a manual design check on all orders before manufacturing takes place and will reach out with advice on changes needed if parts cannot be made. See the full break down here.
Ready To Order?
Great! Upload your design file here and order away! The Ponoko team looks forward to making your designs!