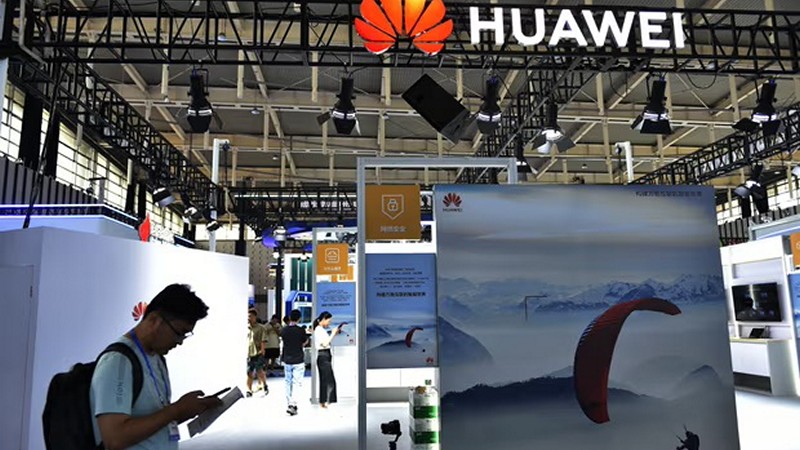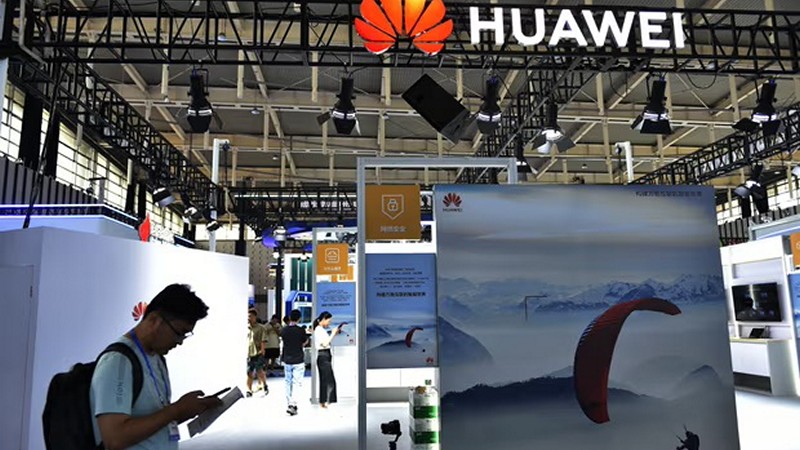 Huawei, the prominent Chinese technology giant, is facing allegations of creating undisclosed microchip manufacturing facilities across China with the intent of sidestepping US-imposed sanctions. According to a report, the Semiconductor Industry Association, a respected US-based association of semiconductor manufacturers, claims that Huawei has procured a minimum of two existing chip plants and is in the process of constructing an additional three. What evidence supports the Semiconductor Industry Association's claim of Huawei establishing hidden microchip manufacturing facilities, with Huawei allegedly acquiring multiple chip plants under clandestine operations, how might this manoeuvre allow the company to bypass US sanctions and indirectly gain access to American chip-making equipment, and in light of the continued tightening of controls on Huawei's technological capabilities, how could these accusations impact the broader landscape of international trade, technology cooperation, and the global semiconductor supply chain?
Top Stories This Week
Hardware Business News
---
UK Microchip Firm Arm Files IPO In US Nasdaq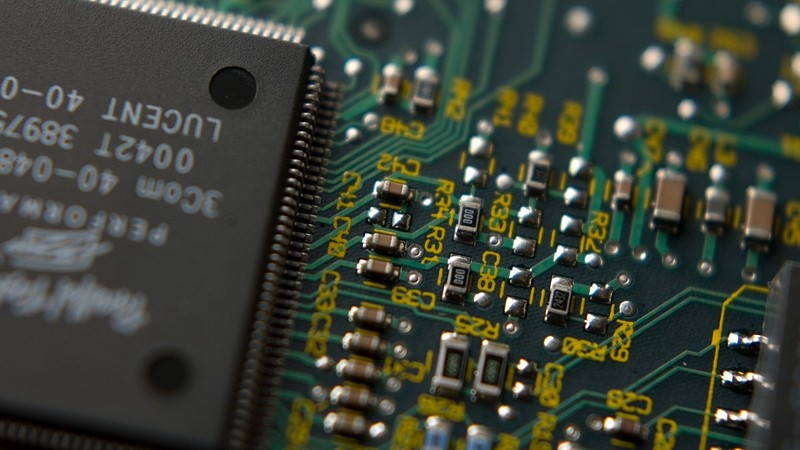 Cambridge-based chip designer ARM, a cherished gem in the UK's technology landscape, is making headlines as it opts to bypass the London Stock Exchange (LSE) in favour of a listing on the US Nasdaq. The move comes as the company aims to go public once again, following its privatization by Japanese firm Softbank in 2016. What factors prompted ARM, a prominent player in chip design, to forego the London Stock Exchange and choose a Nasdaq listing, with the failed attempt to sell ARM to Nvidia due to regulatory hurdles, how might ARM's solo IPO listing impact its competition with Nvidia and the broader landscape of chip design and manufacturing, and how does the company's pursuit of developing its own semiconductors affect its competitive edge and potential investor confidence?
US Announces $1.2bn Pilot Programme To Remove Carbon Dioxide From The Atmosphere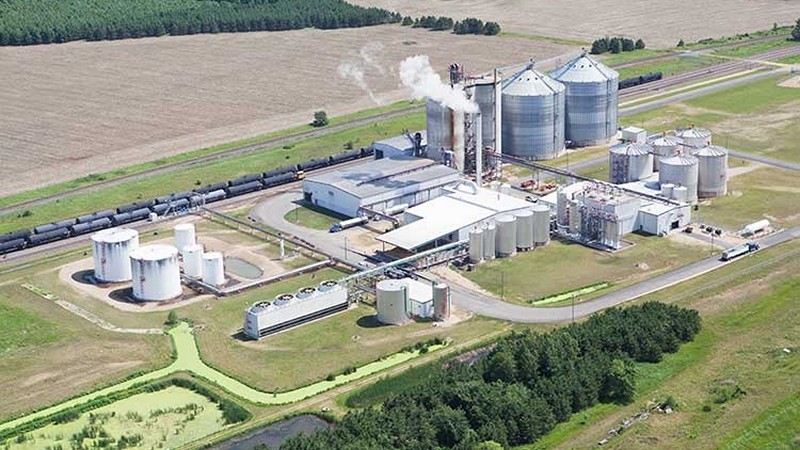 In a significant move to combat climate change, the US Department of Energy (DOE) has unveiled an ambitious $1.2 billion pilot program aimed at establishing two large-scale pilot plants focused on direct air capture (DAC) of carbon dioxide. This initiative marks the initial phase of a decade-long $3.5 billion plan to develop four carbon-dioxide removal hubs. However, amid the excitement of this endeavour, concerns and debates have emerged, shedding light on the complexities of DAC technology and its implications for the energy landscape and climate action. What is the significance of the US DOE's decision to invest $1.2 billion in direct air capture (DAC) technology, how do proponents and opponents of DAC address concerns surrounding the new proposals, and what are the potential moral and energy-related implications of DAC's adoption?
Why Start-ups Are Investing Millions To Make Drugs And Semiconductors In Space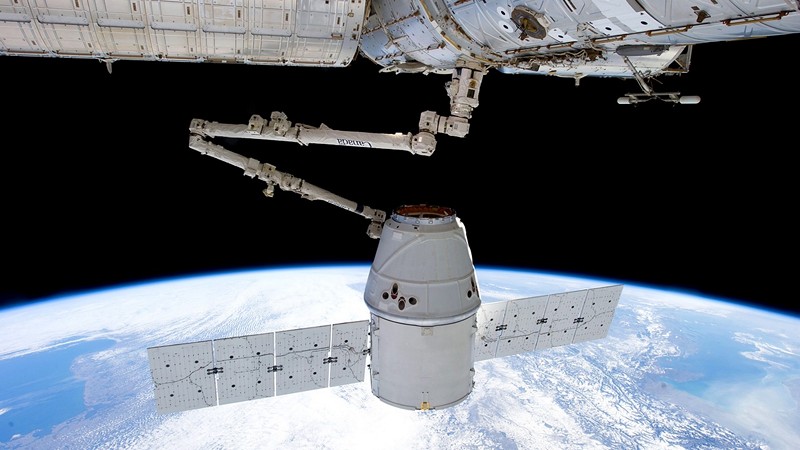 In a remarkable convergence of innovation and possibility, start-ups are venturing into the realm of in-space manufacturing, a niche yet burgeoning market with the potential to reshape industries like pharmaceuticals and semiconductors. Propelled by the unique conditions that outer space offers, these ventures are harnessing microgravity, higher radiation levels, and near vacuum conditions to develop manufacturing methods and materials that are otherwise unattainable on Earth. How does the distinct environment of outer space enable start-ups to pioneer new manufacturing methods and materials in sectors like pharmaceuticals and semiconductors, what specific advantages do the unique conditions of microgravity, radiation, and near vacuum offer to these industries, and how are start-ups responding to concerns about the costs, risks, and potential disruptions to established supply chains associated with transitioning to space-based manufacturing processes?
South Korea's Biggest Mobile Telco Says 5G Has Failed To Deliver On Its Promise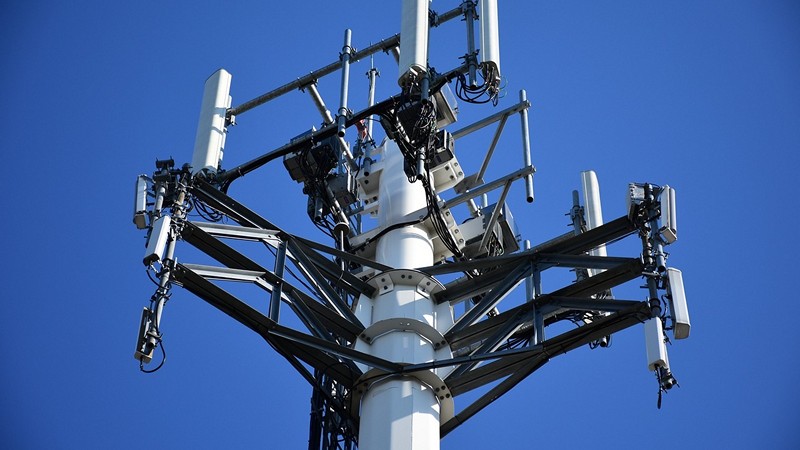 The much-anticipated era of 5G has fallen short of its lofty promises, says SK Telecom, South Korea's largest mobile carrier. In a candid white paper titled "5G Lessons Learned, 6G Key Requirements, 6G Network Evolution, and 6G Spectrum," the company acknowledges that 5G was over-hyped, under-delivered, and lacked a "killer app". What were the main factors that led to the disappointment surrounding 5G's capabilities and its failure to meet the initial hype? How did the misalignment between expectations and the incremental improvements in 5G contribute to this disparity, and what challenges and opportunities does this reliance on advanced technologies present?
Hardware Engineering News
---
Tech-Savvy Thieves Using Bluetooth To Decide Which Cars Are Worth Breaking Into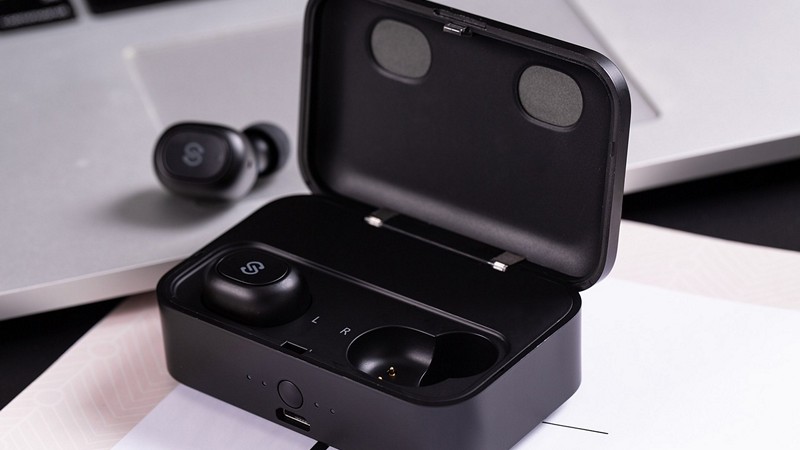 A new wave of tech-savvy thieves has emerged, exploiting Bluetooth technology to pinpoint and steal valuables left in parked cars, according to a public safety alert issued by the Livermore Police Department in California. This novel method involves criminals using cell phones and Bluetooth-scanning applications to detect electronic devices equipped with Bluetooth connectivity, even when these devices are in sleep mode. How does the use of Bluetooth technology enable thieves to identify valuables left in parked cars? What are the technical mechanisms that allow criminals to exploit the Bluetooth connections between devices, and how can individuals protect their electronic belongings from such attacks?
No App, No Entry: How The Digital World Is Failing The Non Tech-Savvy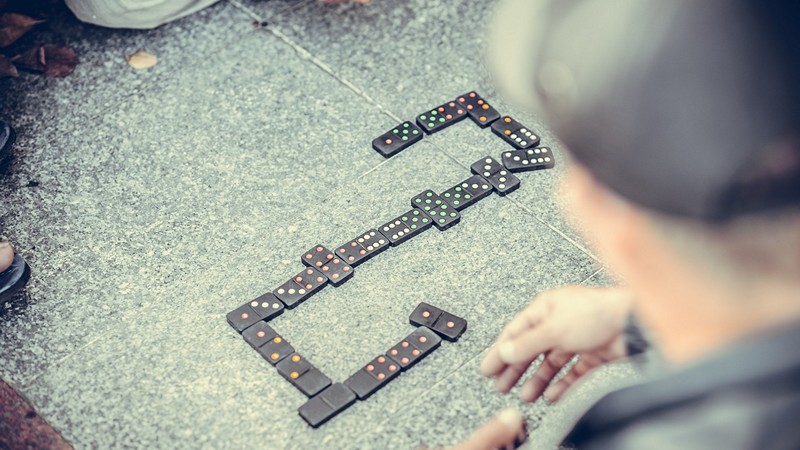 In an era dominated by digitalization and technological advancements, the promise of convenience often overlooks segments of society ill-equipped to navigate the digital landscape. The story of Ruth and Peter Jaffe, charged £110 by Ryanair for a simple mistake, serves as a stark reminder of the challenges faced by the elderly and those unfamiliar with the intricacies of modern technology. As our society hurtles toward a cashless future, issues of exclusion, particularly affecting marginalized groups like the elderly, the poor, and the unbanked, are emerging. How does the transition toward a cashless society exacerbate the challenges faced by marginalized groups like the elderly, the poor, and the unbanked, how can technology be designed to enhance inclusivity and accessibility, ensuring that no one is left behind in the pursuit of efficiency, and what strategies can businesses and governments adopt to ensure that their digitalization efforts are not exclusionary but rather promote social cohesion?
TP-Link Smart Bulb Spills Wi-Fi Passwords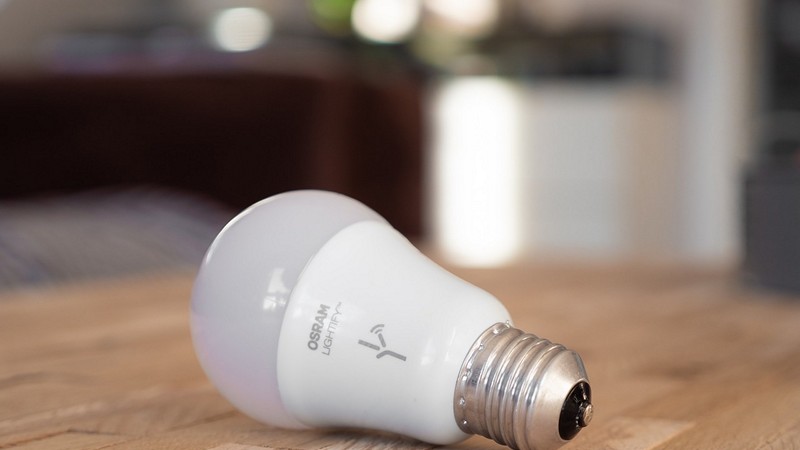 The convenience and connectedness offered by smart devices in our homes often come at the cost of security vulnerabilities that can expose users to significant risks. Researchers from Catania University and Royal Holloway, University of London, have revealed alarming vulnerabilities in a popular brand of smart light bulbs – TP-Link Tapo L530E. These security flaws could potentially allow attackers to gain unauthorized access to users' Wi-Fi passwords, potentially compromising the security of their entire home network. What specific vulnerabilities were identified in the TP-Link Tapo L530E smart light bulbs that allowed attackers to potentially access users' Wi-Fi passwords, how does the lack of proper authentication and encryption mechanisms contribute to these vulnerabilities, and what steps should individuals take to enhance the security of their smart home ecosystems?
Hardware R&D News
---
ULTRARAM Aims To Replace 3D NAND Memory With A Resource Of 10 Million Cycles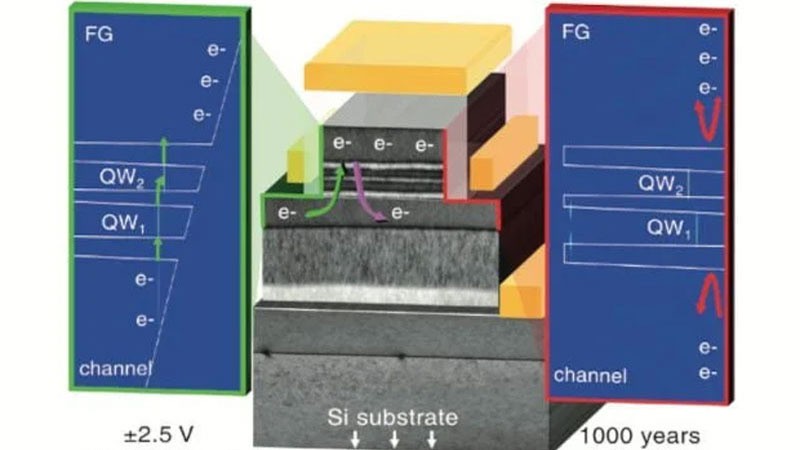 In the fast-paced world of technology, memory advancements are crucial for enhancing device performance, longevity, and user experience. At the Flash Memory Summit 2023, a ground-breaking innovation in memory technology took the spotlight alongside other advancements. ULTRARAM, a promising memory solution developed by scientists from UK universities, caught the attention of experts and enthusiasts alike. What makes ULTRARAM a notable breakthrough in memory technology, how does it differentiate itself from existing memory solutions like flash memory and RAM, and what benefits does it offer in terms of durability, charge retention, and performance?
Samsung Is Developing Massive 440MP Camera Sensor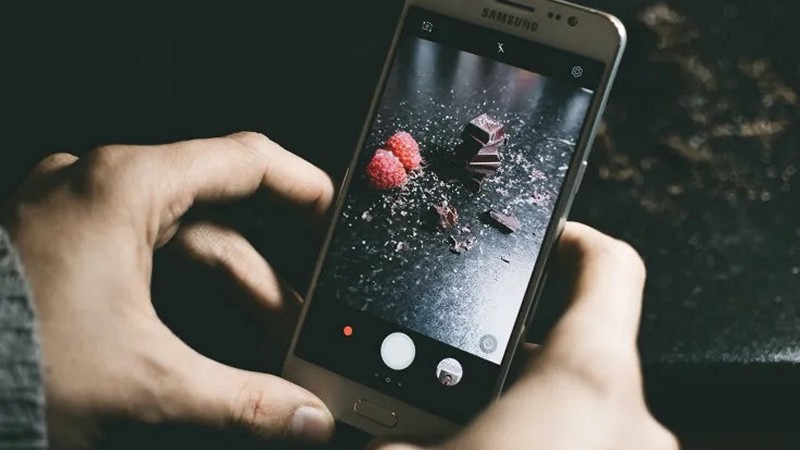 In the ever-evolving world of smartphone technology, camera advancements continue to capture enthusiasts' attention. Samsung, a pioneer in innovation, is rumoured to be working on a ground-breaking 440MP camera sensor, pushing the boundaries of imaging capabilities. What sets the rumoured 440MP camera sensor apart from the existing camera technologies, how does it align with Samsung's previous ambitions to develop high-resolution cameras, and as Samsung enthusiasts eagerly await the potential unveiling of the Galaxy S24 Ultra and its speculated camera features, what are some of the notable advancements and changes expected in this new iteration?
Open-Source Hardware News
---
Adding MMIO RAM On The RP2040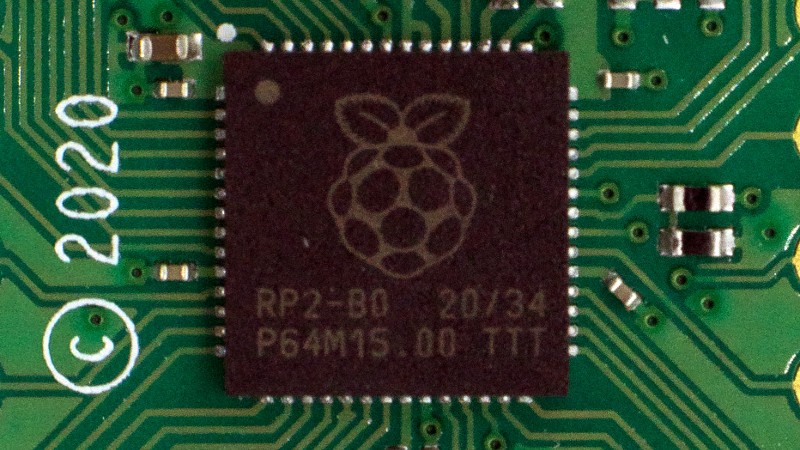 When it comes to tinkering with technology, some enthusiasts like to take it to the next level. Dmitry Grinberg, a skilled tinkerer, has embarked on a mission to significantly amplify the available RAM on the Raspberry Pi 2040 (RP2040), going beyond its limited 264kb onboard SRAM. What drove Dmitry Grinberg to pursue the expansion of the RP2040's RAM space, how does the mechanics of the XIP mode and its role in fetching data from external chips and placing it into the RP2040's caches work, and how did Dmitry tackle these challenges and ensure the successful implementation of his innovative RAM expansion approach?