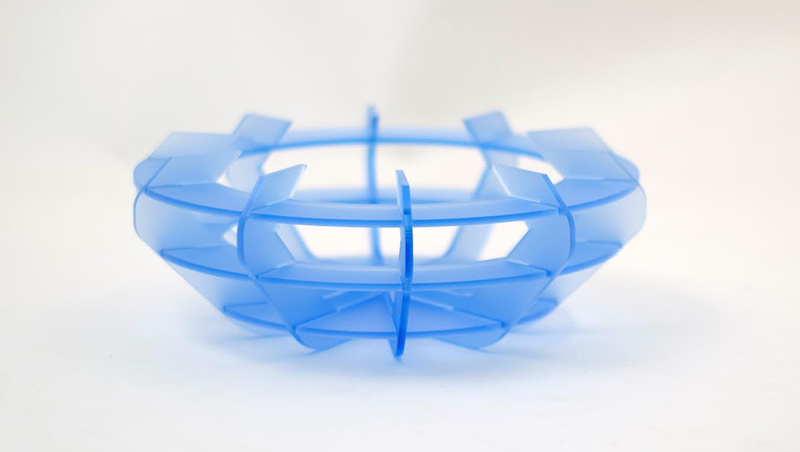 New Materials in USA Catalog: 3 New Shades Of Matte Acrylic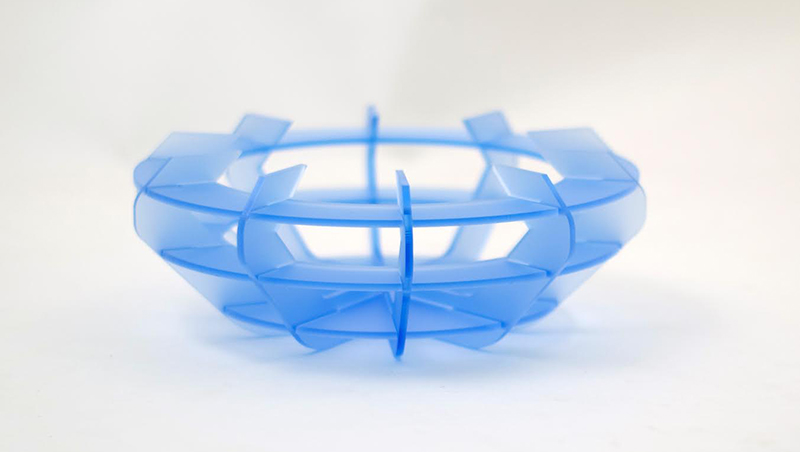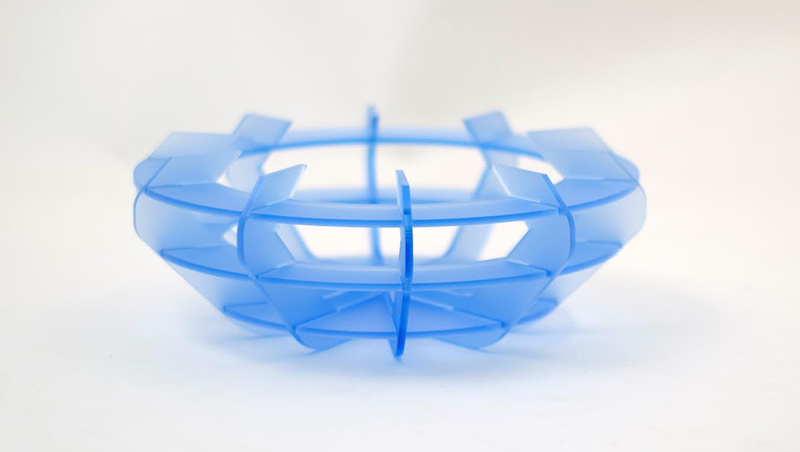 Matte is the new smooth! With our new red, purple and light blue shades of matte acrylic, you can add a touch of luxury to your designs as well as a more diverse color palette.
Why We Love These Materials
These new colors are pretty sweet. No longer are you restricted to strong solid tones, now you have the option to use more subtle and refined colors in your designs.
What's also great about these new acrylics is that they are matte on both sides, giving you an elegant textured finish that doesn't show all those pesky fingerprints when handled.
Did we mention that they are translucent? This means you can rock them to diffuse light and play with a sense of depth in your designs.
With a 3mm thickness, these acrylics are perfect for lighting projects, jewelry, enclosures, signage, business cards, luggage tags, name badges or anything that needs a soft, matte finish.
Available Now – Matte Purple Acrylic
Need a color that's better suited to your design sensibilities? …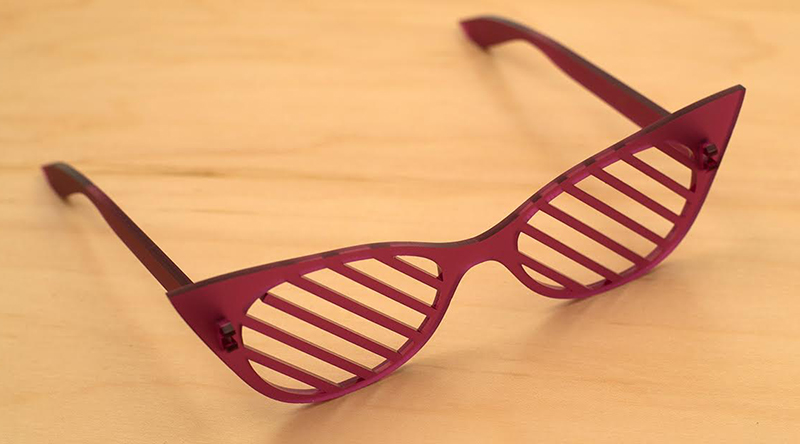 Check out our new Matte Purple Acrylic, it will have your designs looking like a gem. Here are some pretty nifty glasses that we remixed from the super cool designer ARTCAD on Thingiverse. Costumes and props have never looked so professional!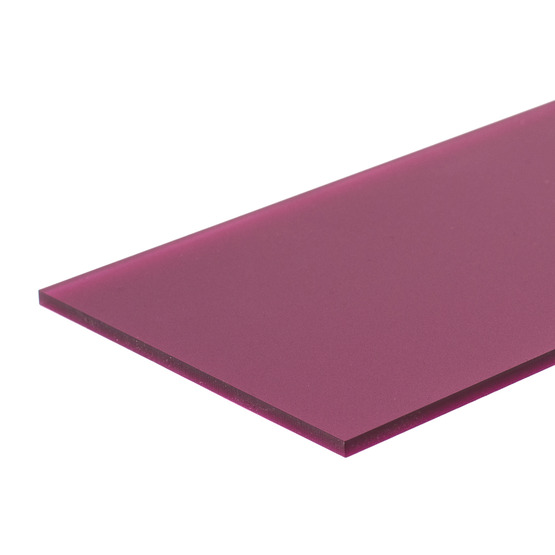 Learn more about Matte Purple Acrylic and grab a Sample.
Available Now – Matte Red Acrylic
Matte red will have you spinning …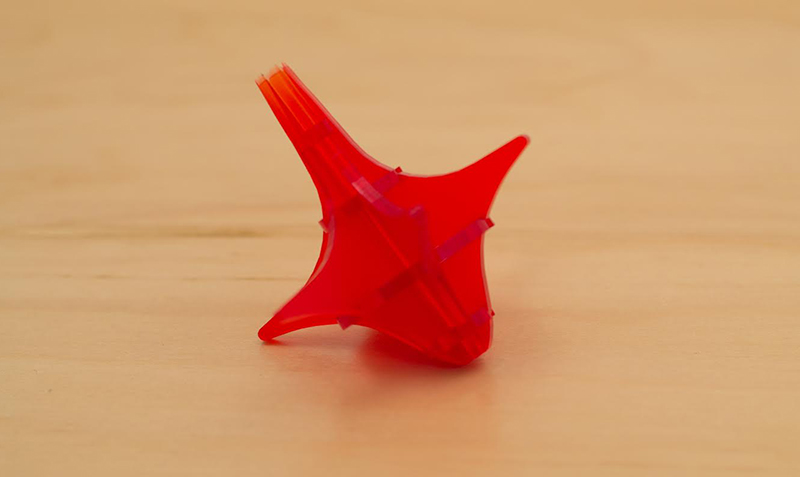 Our new Matte Red Acrylic is one of those versatile colors that inspires playfulness and fun. We had a play with 123D Make and made a wee spinning top. Let's be honest, any excuse to make a toy for work is a good one. What toys/puzzles would you like to make?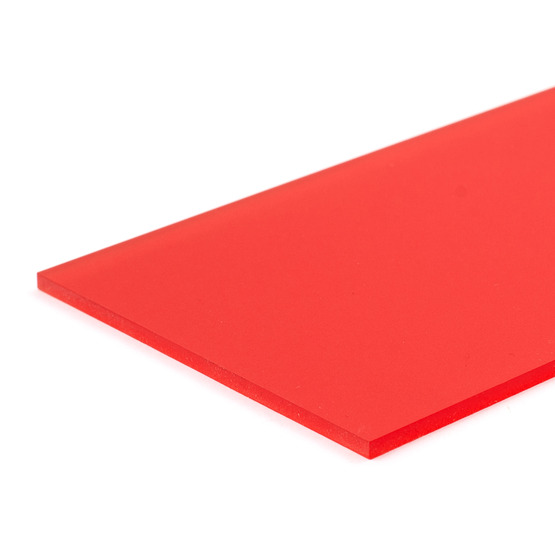 Learn more about Matte Red Acrylic and buy a Sample.
Available Now – Matte Light Blue Acrylic
Blue like a sunny summer's day …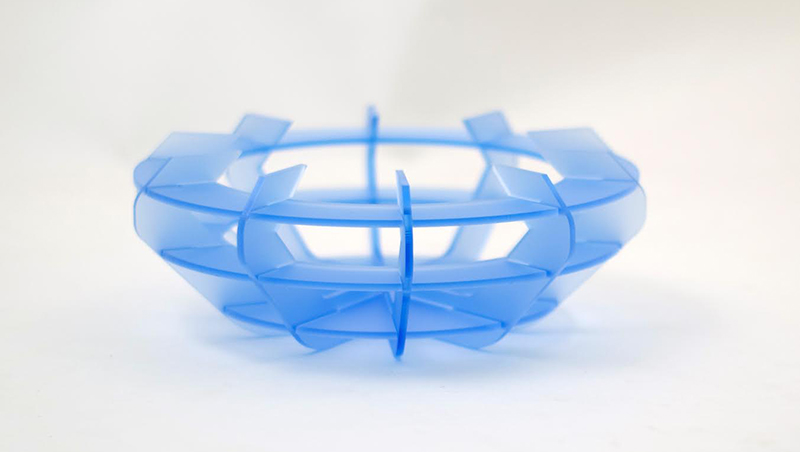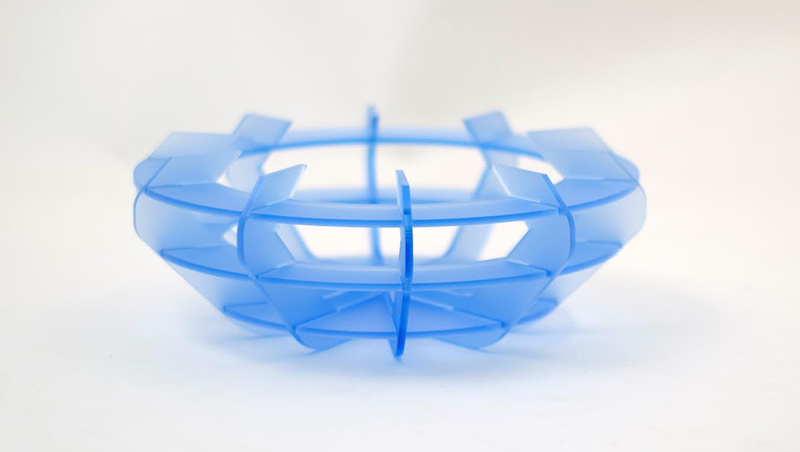 Our new Matte Light Blue Acrylic has such a subtle and pleasing color, we feel like cloud watching every time we look at it. Still on the 123D Make buzz, we whipped up the bowl pictured above. We think the translucent nature of the material complements the 3D form, to give it that extra point of interest.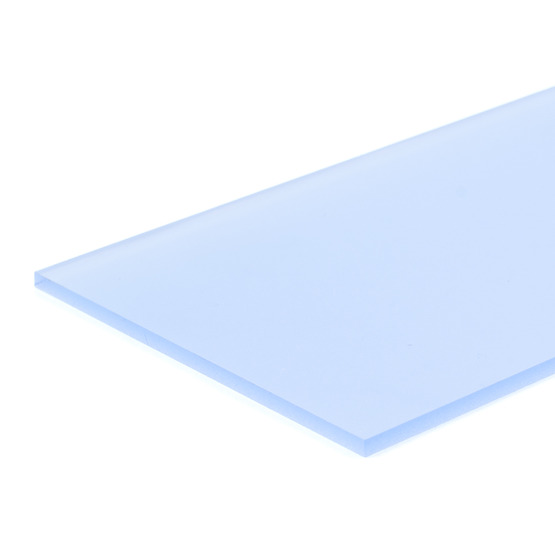 Learn more about Matte Light Blue Acrylic and purchase a Sample.
Now It's Your Turn
What do you think would look great in these three new Matte Acrylics? We'd love to hear how these new colors and textures inspire you. Share by leaving a comment below.
Or get straight to making with these awesome new acrylics!