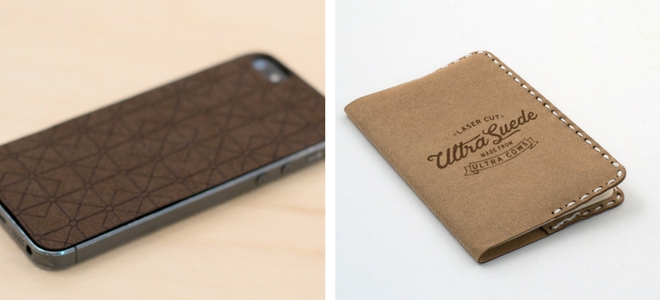 One of our most requested materials is now available in the US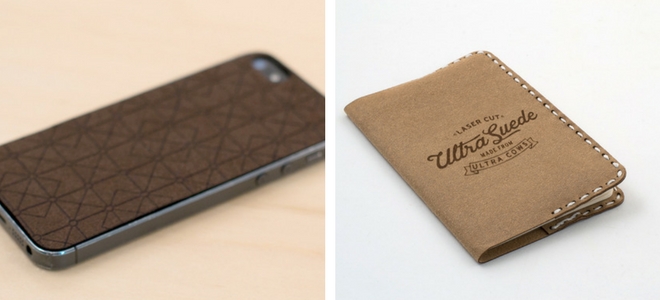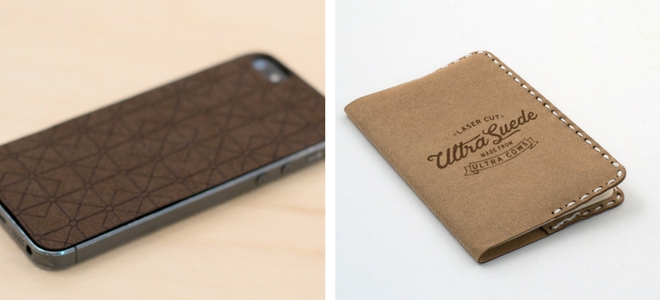 Invented in Japan in the 1970's, this popular material is known for having a luxurious feel, being extremely durable and a breeze to clean. The fabric is65% non-woven ultra-microfiber polyester and 35%  non-fibrous polyurethane  binder. It feels like natural suede but is resistant to stains and discoloration. With the woven fabric surface, it resists pilling and fraying. These are perfect for your a wide range of laser cut products — from small device covers to fashion items like shoes or home items such as furniture pieces.
Looking for a nice new material to work with for your accessories? The camel version of ultra suede has a tactile appeal and is a darker neutral color that would go well with any clothing choice, making it the perfect material for your laser-cut accessories.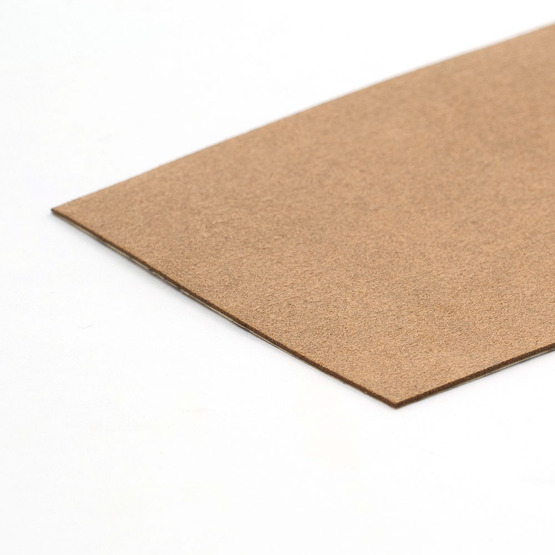 See How Ultrasuede Camel Reacts to Laser Cutting >  
Did you know that this material is also washable and is resistant to shrinking? Sounds like its a great match for fashion items, too. Our ultrasuede is available in this lovely dark coffee bean color.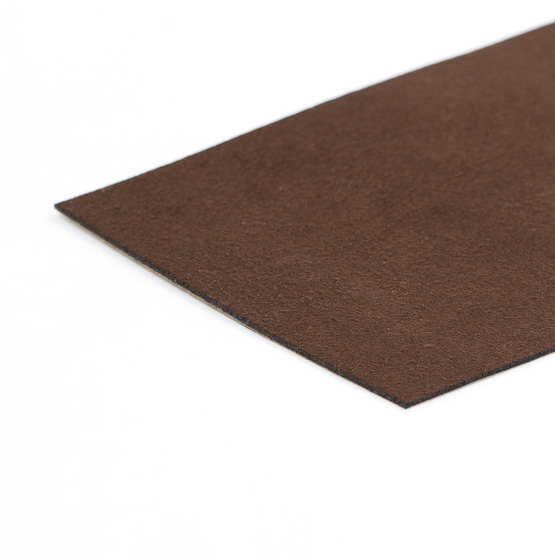 See How Ultrasuede Coffee Bean Reacts to Laser Cutting >  
This material is a great alternative to leather. It has the look of natural suede but the durability and flexibility of synthetic fabric. If you're not too fond of the brown version, we have it available in grey. This can look great for your brand items or products that you make for executive giveaways.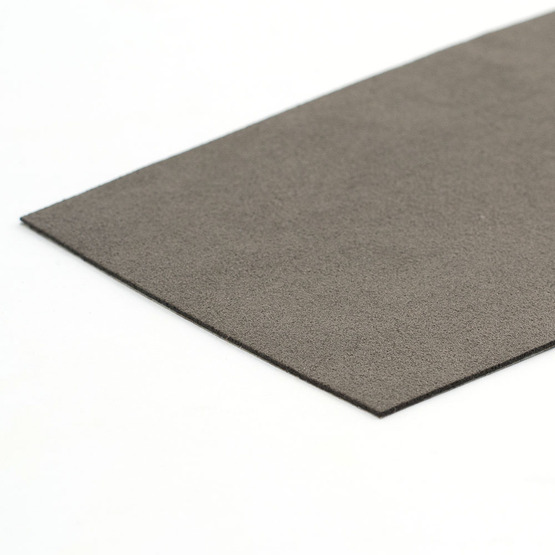 See How Ultrasuede Executive Gray Reacts to Laser Cutting >  
Are you excited about these materials? Give us a shout in the comment box about what you plan to do with these additions to our material lineup.