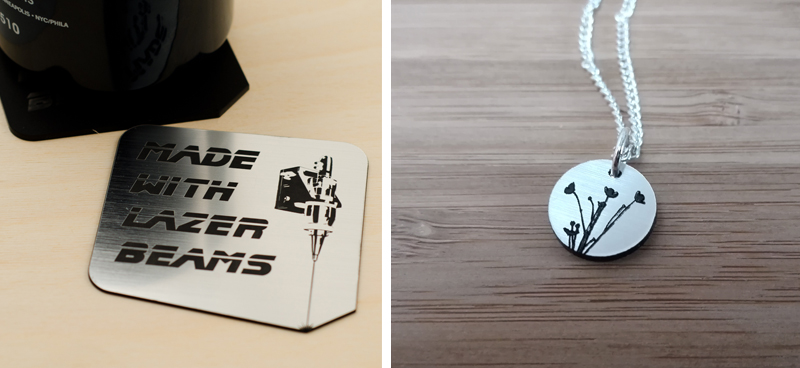 Just Released In The NZ Materials Catalog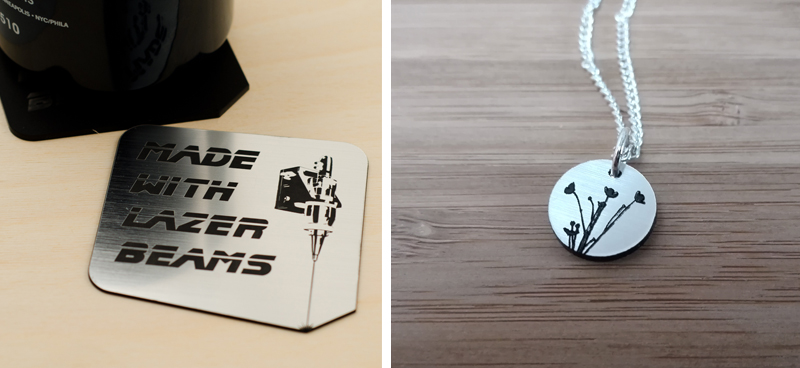 Silver and black is classy. Elegant and understated. Nice contrast without being as stark as black and white. And this brushed silver on black acrylic will give the New Zealand market a new alternative to metal at an affordable price.
It's 1.6mm thick black acrylic with a thin layer of brushed silver on top. Having the second color means the hassle of hand painting to achieve contrast has been eliminated. And since this two-color acrylic engraves nicely to reveal the black underneath, it's ideal for making jewelry, signage and front panels on electronics.
Learn more about Brushed Silver On Black Acrylic and get a Brushed Silver On Black Acrylic Sample.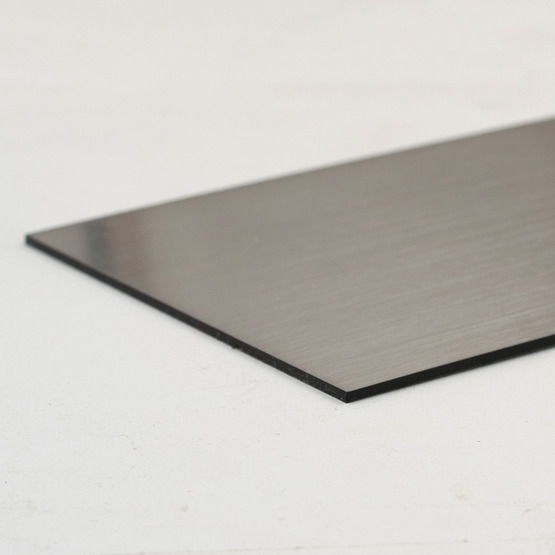 With the addition of this new two-color acrylic, we now have 22 acrylic colors (some with multiple thicknesses) currently available in our NZ catalog. And if you like the concept of dual color combos, you may also want to check out Matte Black On White Acrylic.
Are you ready to have some fun with this new material? We are. So let's get making. Share what you'd like to create with this new material by leaving a comment below!