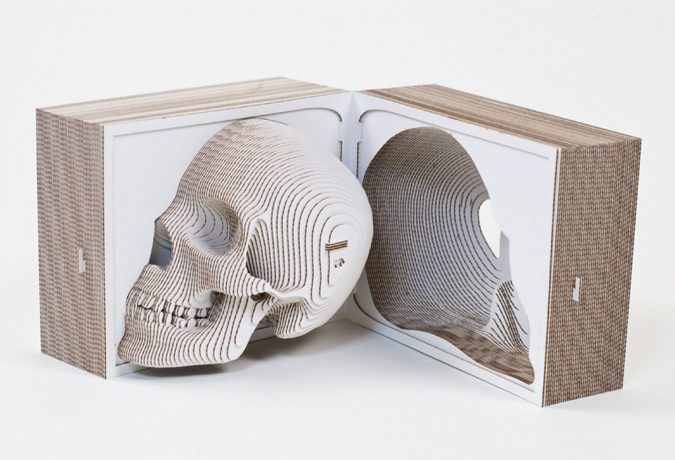 Five Reasons Why The Cheapest Material Is Often The Best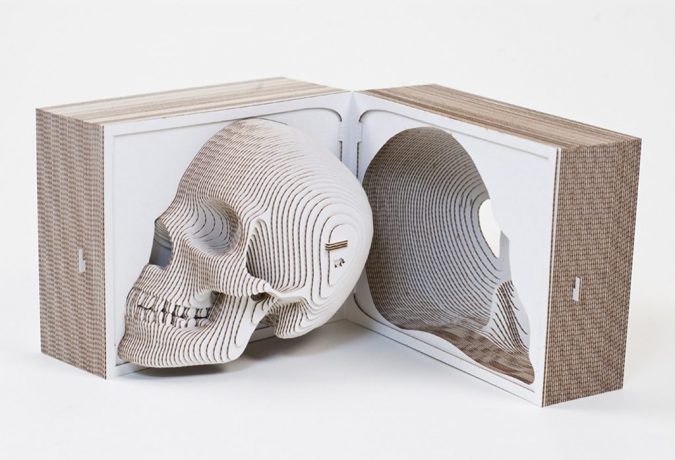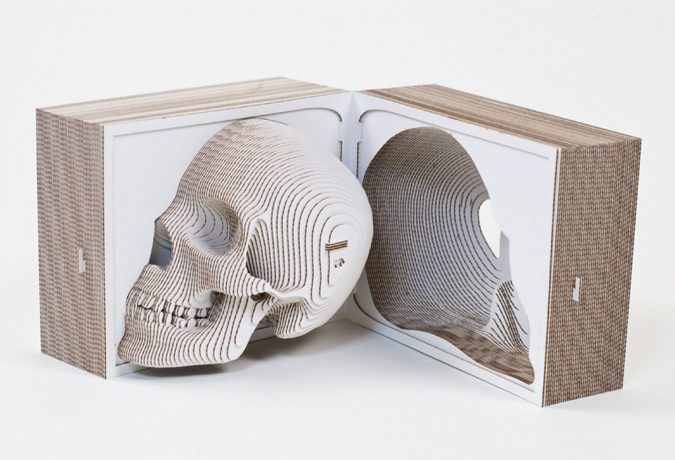 Have you ever stopped to wonder where we would be without cardboard? For designers and makers using the Ponoko Personal Factory, cardboard is a miracle material that is not only one of the most versatile in terms of its physical properties; it is also one of the most cost-effective ways to turn ideas into laser cut reality.
Here are five reasons why we think laser cut cardboard is really, really cool.
1. Material Choice: The Cardboard Range
The versatility of cardboard owes much to its actual construction, and to make the most of these physical properties it helps to choose the right cardboard for the job. The range on offer from Ponoko varies from 6.7mm double-layer corrugated cardboard for serious structural applications through to single layer natural cardboard that is just 0.5mm thick. So whether your project involves stacked layers, slotted construction, curves, bends or folds… chances are there is something in the Ponoko Materials Library that will be just what you are looking for.

2. Disposable or Distinguished: Cheap Enough For Prototypes, Slick Enough For Art Objects
Laser cut cardboard can be used as a low-cost prototype option before moving to more expensive materials, or as many designers choose to do, the distinctive visual qualities of cardboard can be openly embraced as features of the final product.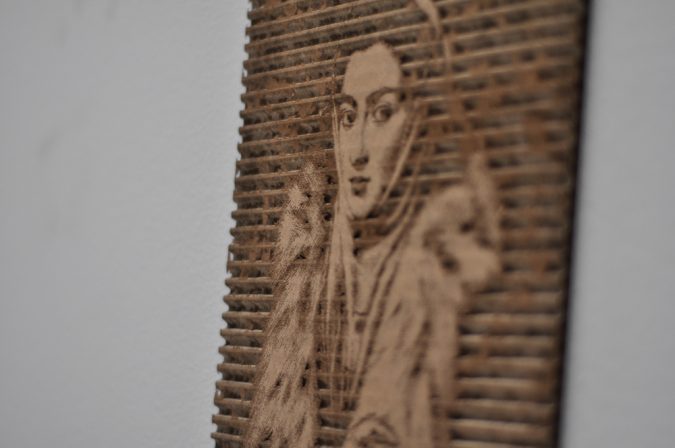 3. Design Flexibility: 2D or 3D
Designing for laser cut cardboard can be as easy as sketching out a shape or pattern to be cut as a simple 2d object. Or if you prefer, complex 3D forms can be created using slotted construction, tabs and folds, and even stacking layers to create the form through progressive topographical variation.

4. Low Price: Material Cost and Laser Cutting Time
We keep going on about it, and for good reason. Cardboard is cheap, in the best possible way. As a raw material, it has a low cost price thanks to the huge amounts that are used in the packaging industry across the globe. Cardboard is lightweight, which makes it faster and more economical to ship. When it comes to laser cutting, the unique internal structure of corrugated cardboard means it is fast to cut – and that makes cardboard one of the lowest priced of all the materials in terms of laser cutting time.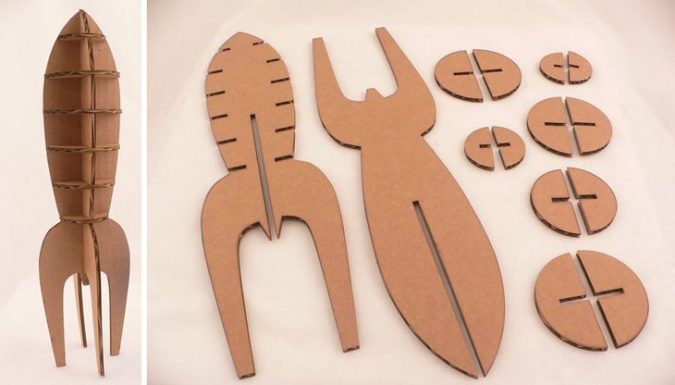 5. Brownie Points: Recycled and Recyclable
A lot of people feel good when they use cardboard products. Not only is there a high proportion of recycled content in the cardboard itself, there are systems in place in most urban centers for cardboard recycling that make it one of the easiest materials to reuse, once your own needs for the cardboard product have concluded. So whether it's the warm fuzzy feeling you get personally or if you're setting an example for others with a bold 'eco' statement, cardboard gives your design a certain credibility that is instantly recognised across the globe.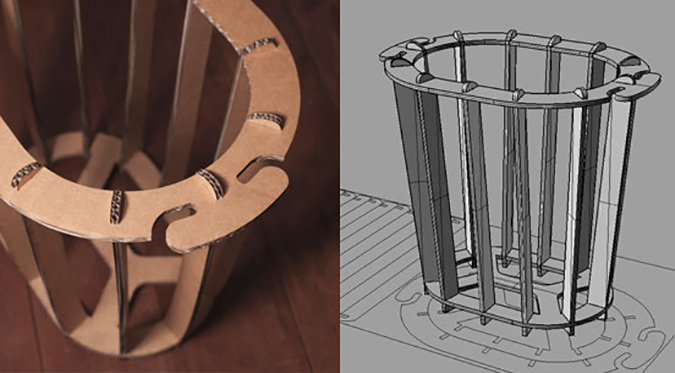 Cardboard deserves its reputation amongst the most popular materials for laser cutting, being well suited to both laser cutting and laser etching. Thanks to the versatility of cardboard in terms of price, appearance and structural properties, we continue to see designers find new and exciting ways to explore their creativity.
What will you make using cardboard for your next laser cut project? Let us know in the comments below!
Image credits (in order of appearance) 
3D Skull, Cardboard Safari; Cardboard, Ponoko Materials; Lady in Fur laser etched cardboard art; Airplane Costume, Aidan Chopra; Thumbs Up, UMBC Prototyping and Design; Laser Cut Rocket, Ponoko; Laser Cut Bin, Ponoko Line Optimisation Guide.