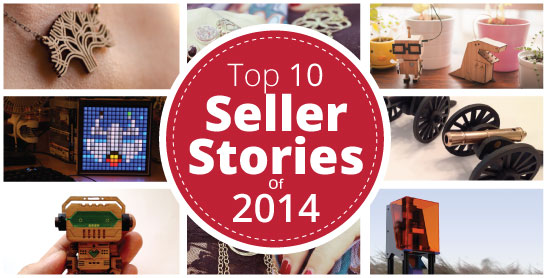 Inspiring stories of independent designers & sellers creating products with Ponoko.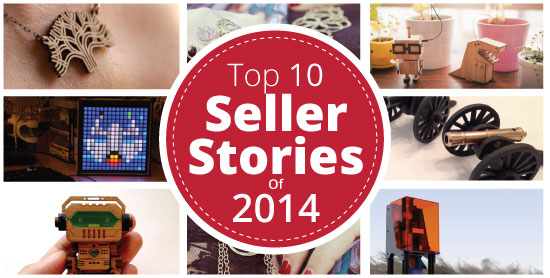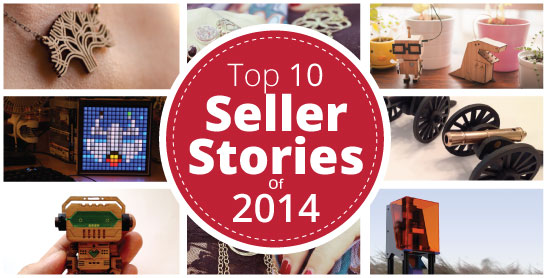 2014 was an amazing year for us and our amazingly creative customers. Ponoko customers are not only making super cool original products, they're solving design problems for underserved markets and building successful small businesses.
#10: Laser Cut Robots Remind You to Water Your Plants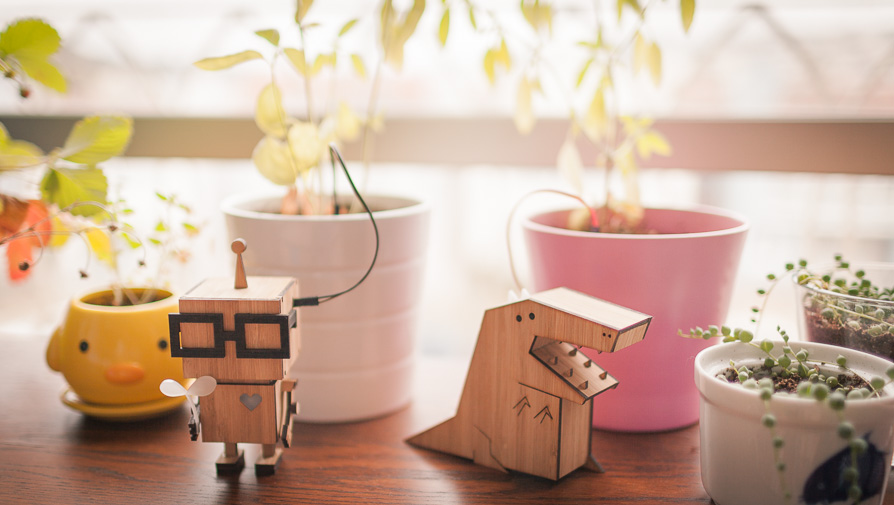 Some of us are blessed with a natural talent for caring for our houseplants. Others, however, struggle with merely keeping our houseplants alive.
Read Dickson Chow's story about saving the lives of innocent plants everywhere with the help of his laser cut robot friends.
#9: Photochemical Machining Goes Bohemian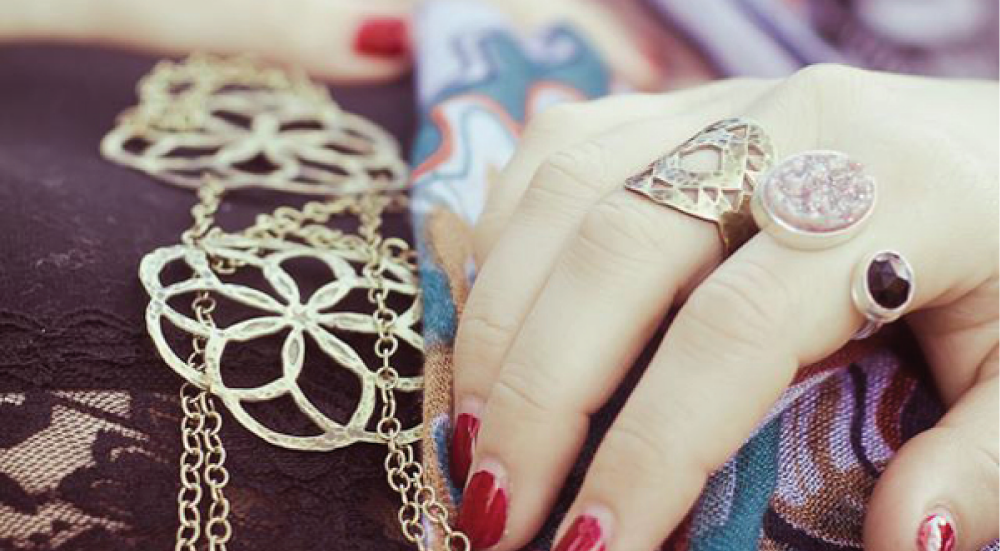 Rachel Dropp is the one-woman operation behind Raw Elements Jewelry, a brand that combines modern Photochemical Machining (PCM) with traditional jewelry-making techniques. The results are unique hand-crafted pieces that feature a raw, unique style.
Read Rachel's story on how she launched a line of bohemian inspired jewelry designs, and the unique process behind these pieces.
#8 The Kyub MIDI keyboard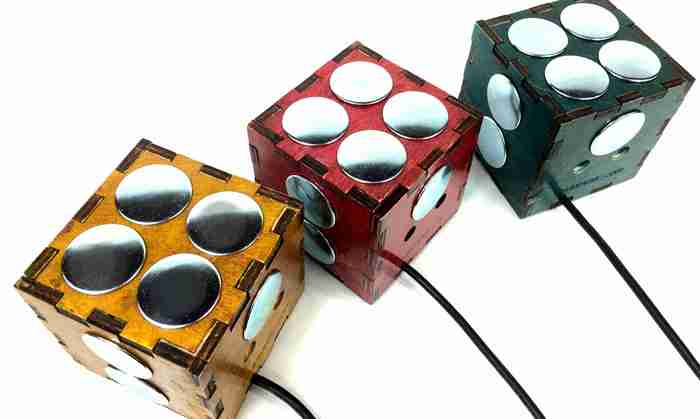 The Kyub is a compact, fully programmable MIDI interface that provides a new way to compose, record and perform music. Although the Kyub Music group fell short of their original Kickstarter goal – they were able to garner enough support for the product to put the Kyub into production. Read the Kyub's story and get a first hand look a the Kyub in action.

#7: Bonded Forever: Jewelry that Unites Cancer Patients and their Families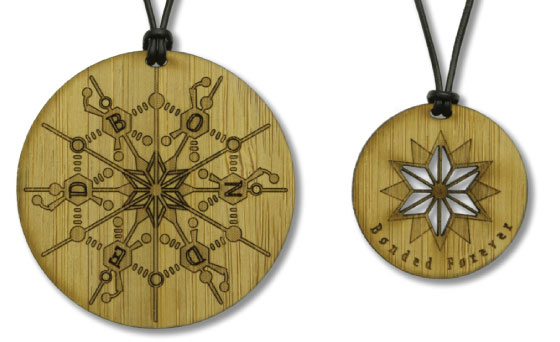 Sandra Hoo designs and sells jewelry for cancer patients, survivors and their families. A portion of the proceeds from every sale are donated to cancer research and patient care. Read Sandra's story about making the jump from hobbyist to philanthropist.
#6 Pinecone Patterned Animal Ornaments & Wintery Woodland Decor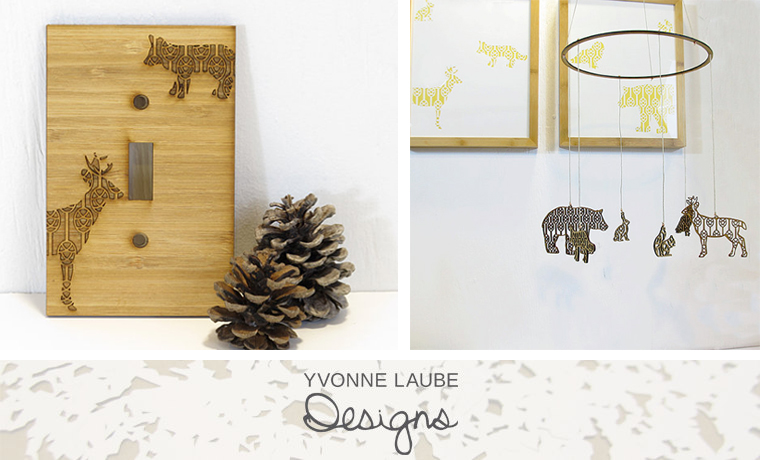 The inspiration for Yvonne Laube's adorable animal mobiles, switch plates, night lights, and holiday ornaments initially came while she was decorating the nursery for her newborn son. Read Yvonne's story and check out more of her adorable forest animal decor.
#5: Awesome Laser Cut Robots That Fit in Your Pocket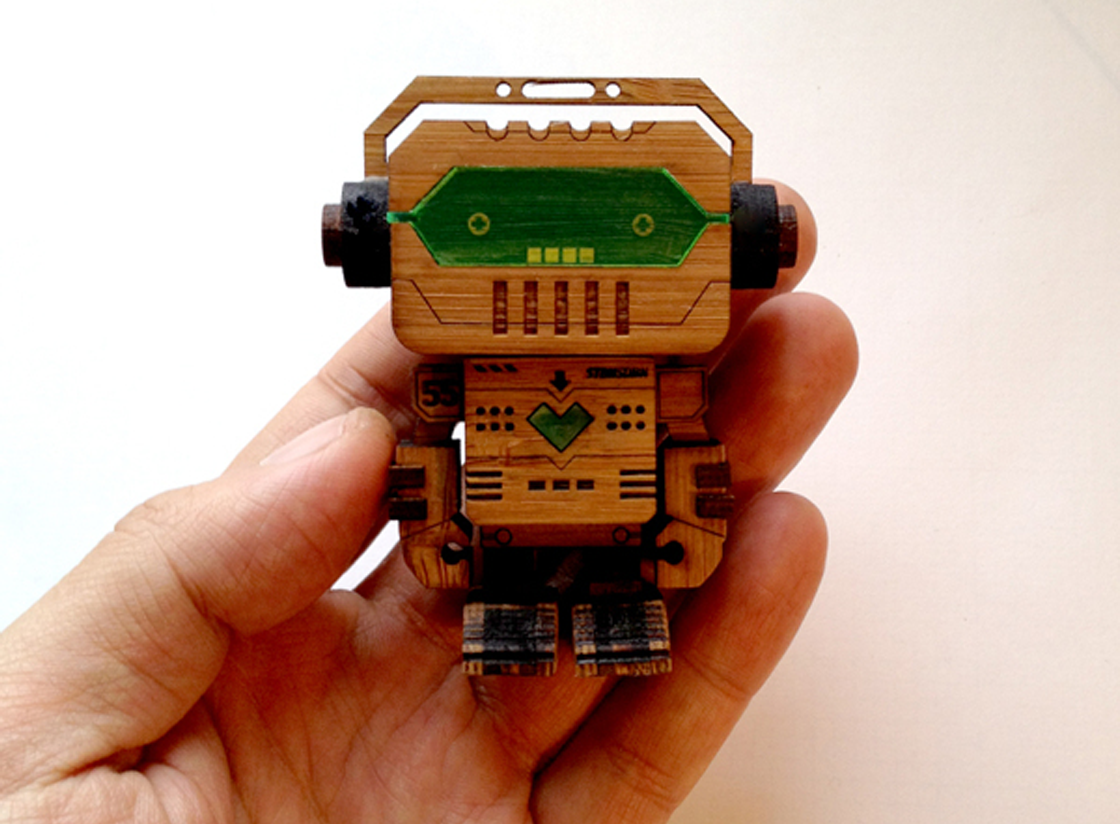 Junichi Tsuneoka is the illustrator and designer behind CHIBIPOCKET – collectable laser cut robot toys that combine traditional woodworking techniques with digital laser fabrication.
Check out more of these awesome dudes + learn about how designer Junichi Tsuneoka made the jump from 2D illustration to 3D pocket robots.
#4 Oakland inspired designs from Phillip Yip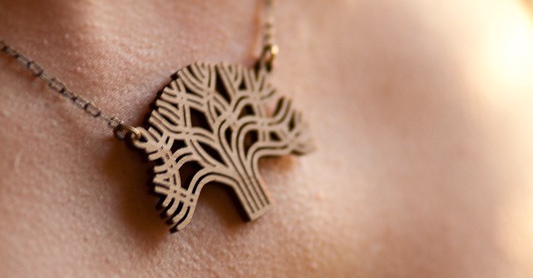 Phillip Yip is the Oakland-based engineer, designer and photographer behind Antietam Designs – laser cut jewelry modeled after Oakland city trees and other local inspirations. Read Philip's story about how he got his start, and the surprising places he draws inspiration from.
#3 Ponoko Customer Blows Past Kickstarter Goal in One Day with the LittleRP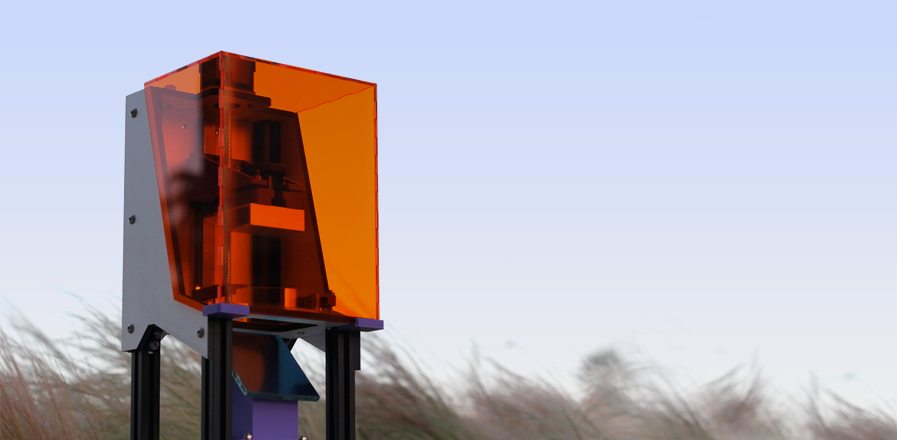 Brad Hill is the creator behind LittleRP – A DLP projector-based resin printer that can be put together for as little as $499. Brad set out to create a printer that was open, flexible and affordable. Read about Brad & the story behind the LittleRP's success.
#2: Making Cannons with Lasers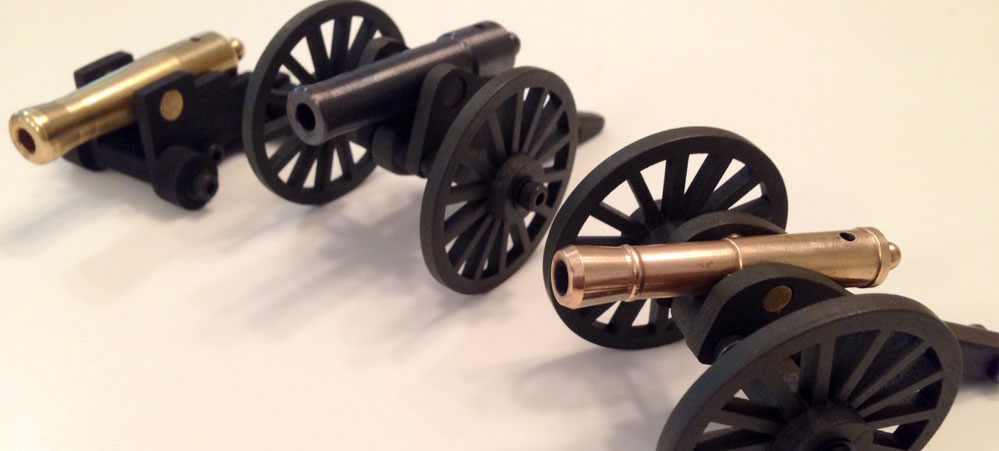 Alexander Sarnowski is the product designer behind Mini Cannon Tech – fully functional mini-sized cannons that combine CNC metal machining with wood laser cutting.
See these mini cannons in action, as well as the full story behind how Alex turned his idea into a successful product with Ponoko.
#1 Ponoko Customer Turns Product Into $154,647 In Just 20 Days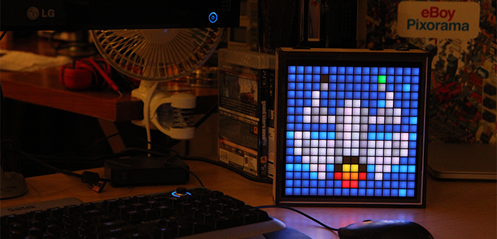 Jeremy Williams is a San Francisco based engineer and video game enthusiast with a passion for pixel art. His project, the Game Frame, is a fully-programmable grid of LEDs designed to make it easy to display animated pixel art anywhere. Jeremy's product on Kickstarter passed $100,000 in just over two weeks, and ended up hitting $154,647 before closing.
Learn how Jeremy used funding from Kickstarter and parts from Ponoko to take his concept and turn it into a real-life product.
Inspired to create your own product line? Make stuff from prototypes to production runs with Ponoko's laser cutting and 3D printing services.