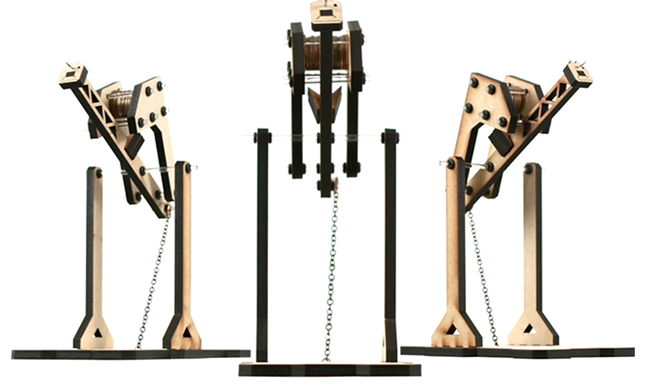 Another Kickstarter success using Ponoko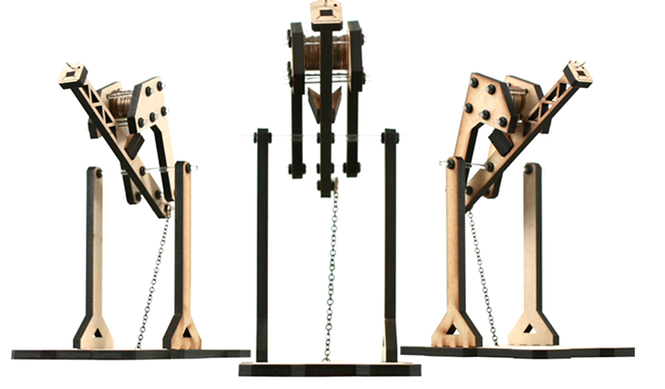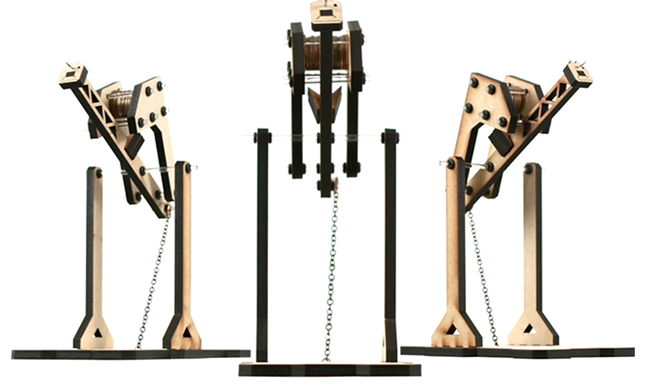 Office wars don't always have to be nasty email battles. Sometimes they can be fun too! Armed with this idea, Apptivus – a collective of creative thinkers came up with 'PennyPult'.
Presenting, the PennyPult
The team at Apptivus has a successful history of designing exciting products including mobile apps and games as well as physical goods. The PennyPult is miniature siege weapon. By definition, it is a trebuchet or a gravity-powered catapult. The kit comes with everything you need to build your very own desk sized trebuchet. All you need is a flat surface and 16 pennies.
Apptivus believes the PennyPult is a step above the other trebuchet kits on the market because it's smaller, easier to build, and more fun. Additionally, it has a unique design they claim you won't find anywhere else.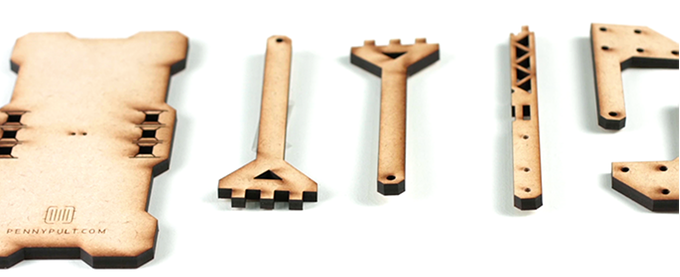 The PennyPult gets its special look from the stacked counterweight design. Unlike a traditional trebuchet, the counterweight is positioned above the throwing arm. In addition to having a unique throwing action, it actually increases the throwing distance. The PennyPult can throw a projectile up to 35ft! Not bad for a machine that stands only 9 inches tall. Plus, it's easy to load and fire and you won't have to deal with finicky slings, tangled lines, or misfires.
Designed with precision through Ponoko
Using laser cut parts from Ponoko, constructing a working trebuchet has never been easier. A PennyPult can be constructed in less than 15 minutes and without the use of tools. It requires no glue, no sanding, and no knowledge of woodworking. The precision laser-cut pieces simply snap together. The other pieces are made of brass, copper, rubber, and acrylic ensuring you wont be disappointed with its quality.
Blowing the roof off Kickstarter funding goals
 The first PennyPult was created in January 2015. Since then, it has gone through countless iterations and improvements. Months later, the team at Apptivus had something they were really proud of. After a first production run in May and having received positive feedback from friends and family, they decided to take the project to KickStarter. Their goal was to raise $2,000 from August to September.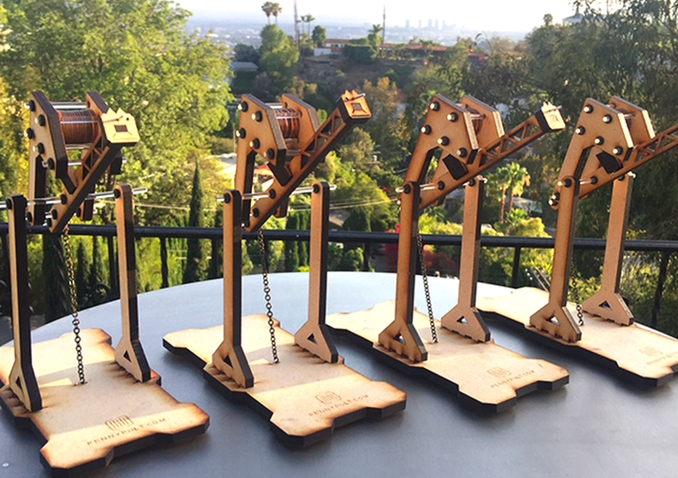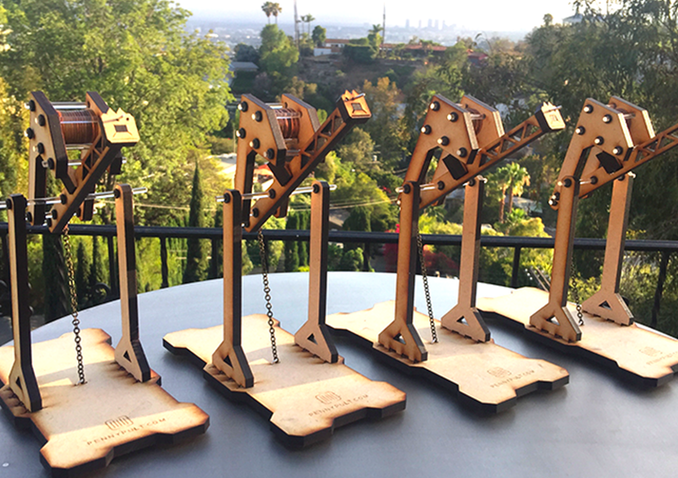 Yet, nothing could have prepared them for the overwhelming success they were about to witness. They breezed past their original funding goal and saw the figures increase by a whopping $6000 in just one weekend.
And with a few days still to go, they have exceeded their original budget by 15 times to raise an astounding $37,989 and the money is still pouring in.
The PennyPult is available through Kickstarter at a discounted price, with kits ranging from $25-$150. And if reading this has inspired you to launch your own hardware idea, make it and sell it with Ponoko today!