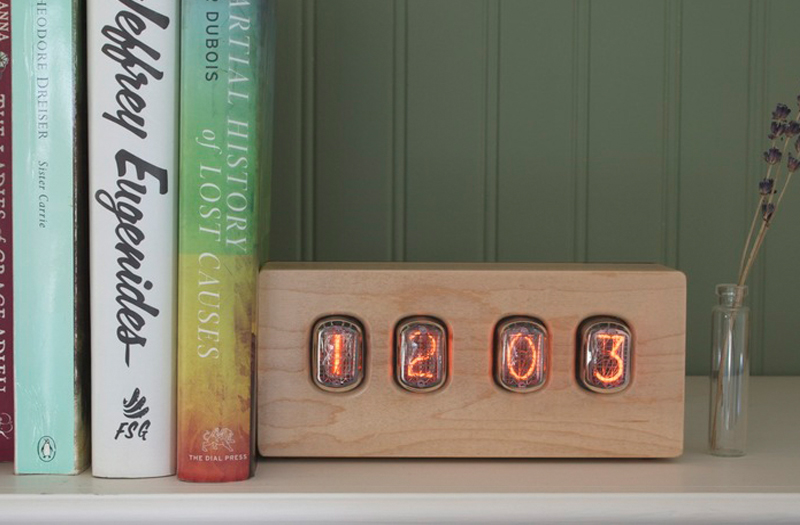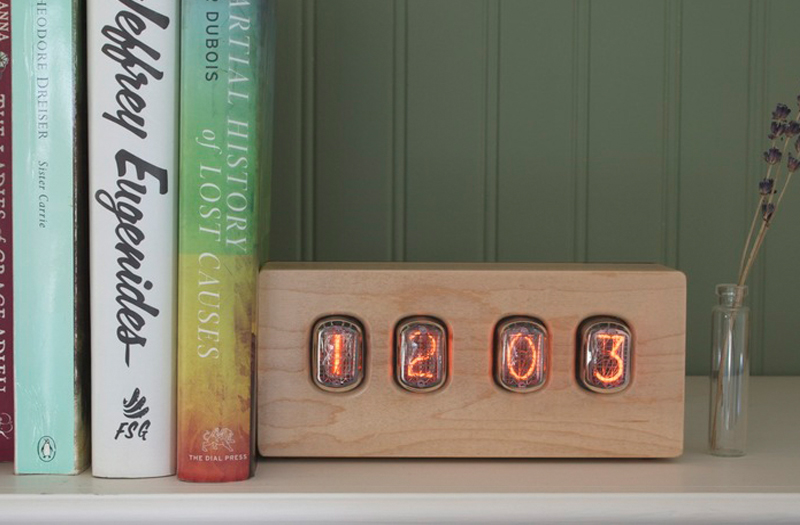 How Laser Cutting Saves Nixie Clock Maker Countless Hours
Jeremy Medow is a woodworker who is captivated by electronics and loves the union of the two. A decade ago, he began building vintage-industrial lamps as a hobby. But after leaving a very corporate job in 2012, his pastime evolved into a more fulfilling career. Today, he runs Tungsten Customs, a full-fledged fabrication shop that seamlessly fuses modern and vintage styles to produce original and made-to-order lighting, furniture and housewares.
"Whether it is an original, custom-built or collaboratively designed object, the philosophy of Tungsten Customs is simple," Jeremy says. "Everyday objects should be beautiful, functional and accessible."
Reimagining Nixie Clocks
When Jeremy started making his Nixie Tube clocks, he realized that it was very hard to find a minimalist design. "All I could find were steampunk or flashy acrylic models," he says. "I find the soft glow of Nixie Tubes suits a midcentury aesthetic, so I decided to mirror that in my designs."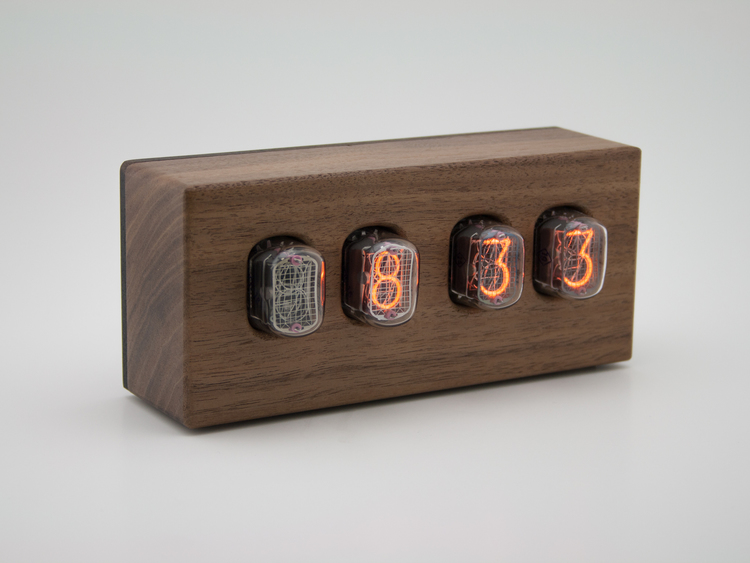 After deciding on the aesthetic style, he had to determine what kind of manufacturing best suited his ideas. "I needed a way to have a uniform manufacturing process for the back of my clocks in order to hold the mechanical components (buttons and power jack) and be clearly labeled," he says.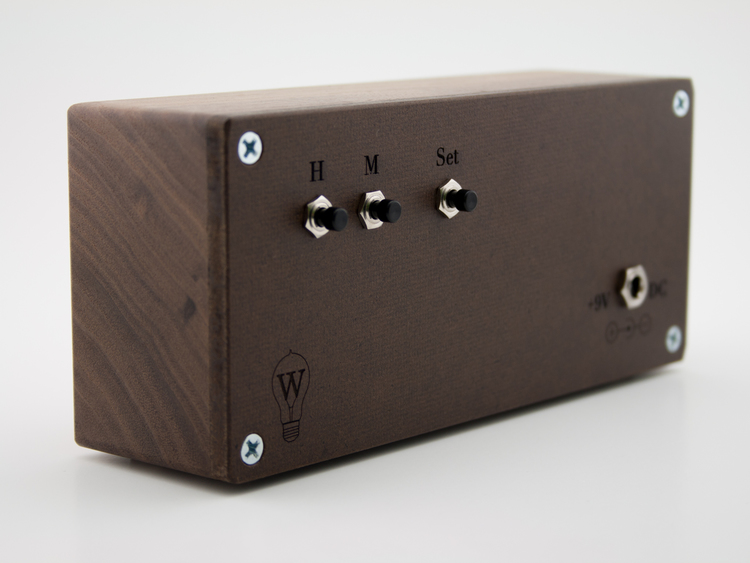 "CNC would have been too slow, so laser cutting was the obvious choice," he continues. "I selected Ponoko because they make the process very simple; there's no playing with laser cutter settings or optimizing tool paths. This lets me leave the technical aspects to the professionals so I can focus on my designs."
Since Jeremy produces these clocks in bulk, price is obviously a major factor. He needed a material for the clock backs that not only looks the part but also performs well and keeps costs in check. "I chose the hardboard because it takes engraving well, is easily sanded and drilled, and is uniform and stable," he says.
While he's got the laser cut backing for the clocks dialed in, there's still the issue of how he crafts the main body of the clock from a solid block of select hardwoods.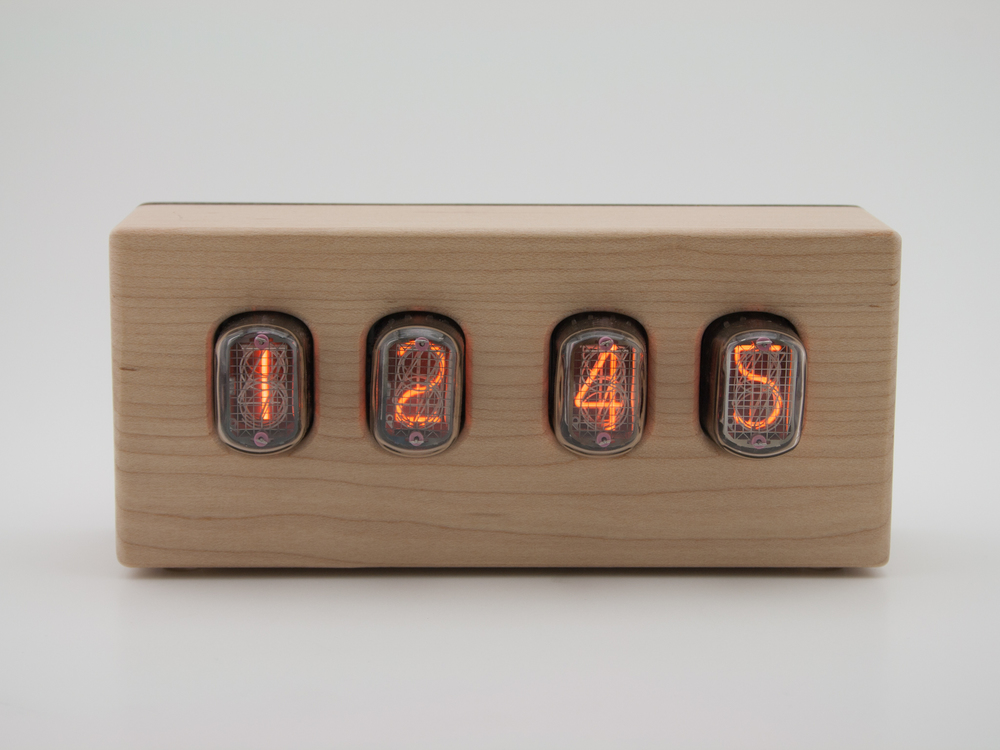 "When first figuring out how to hollow out the bodies for my clocks, I realized that I could have templates cut from thick transparent acrylic," he says. "I had these made years ago, and I still use the original ones on every production run. This has saved countless dollars and hours."
With this kind of creative thinking, Jeremy has been able to take advantage of all the capabilities of laser cutting. Not only does he have a quality product to sell, but he has also streamlined the production process so he can maximize profits.
What one piece of advice does Jeremy have for other product designers and engineers who are interested in laser cutting? "Don't be afraid to mix materials!" he says. "Laser cutting can be used to create a part of an assembly or a time-saving tool for working with other materials."
To learn more about the projects Jeremy is building, check out the Tungsten Customs website and follow him on Instagram.