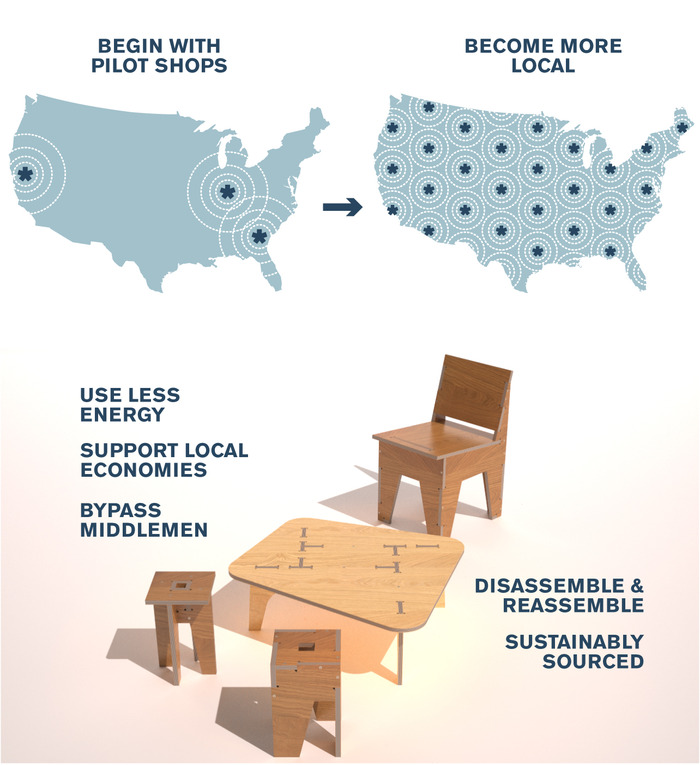 Show your support for the next industrial revolution.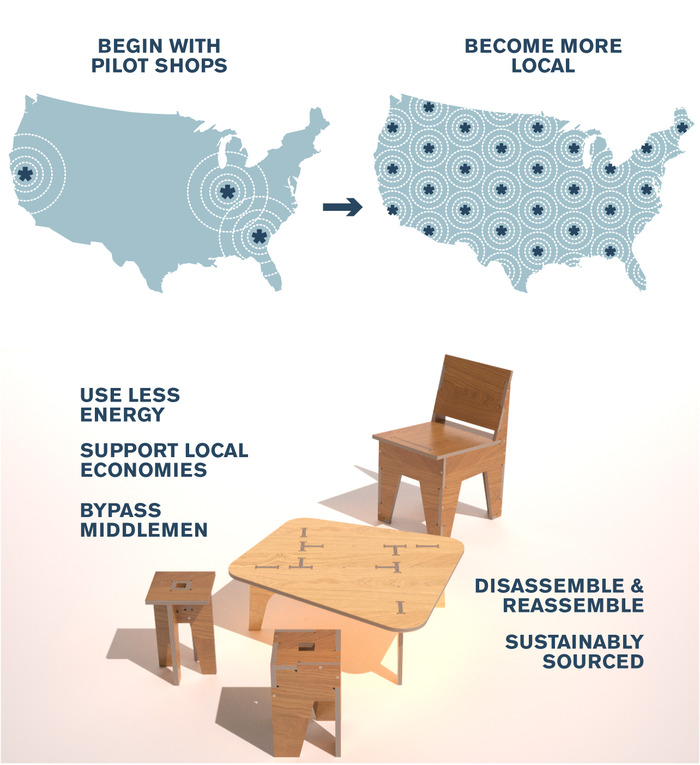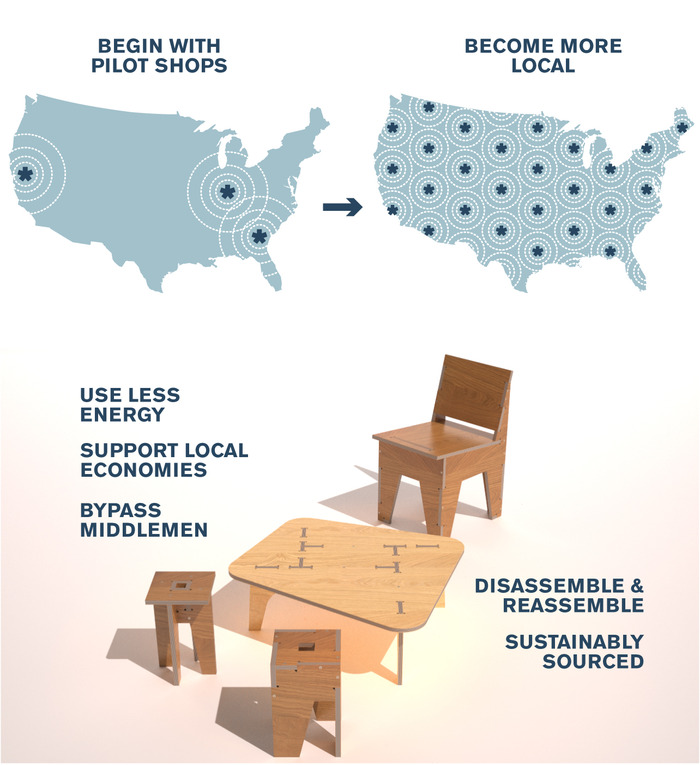 AtFAB has developed a new line of furniture to be produced using locally distributed manufacturing for the consumer market. They are asking for backers through their kickstarter campaign to help fund the first few, pilot, production centers. Later, they will integrate their production with Ponoko and 100kGarages to make their production system truly local.
Locally distributed manufacturing has been around for a little while, but it has been mostly limited to the maker/DIY community. It simply isn't accessible enough for most people. AtFAB already has considerable experience developing digitally fabricated furniture in the maker community, and now they are using that knowledge to launch a line of furniture for the consumer market. AtFAB will deliver flatpacked furniture, complete with hardware and instructions, to your door.

Pledges at $99 or more will receive a piece of furniture from the first production run. If you want to contribute less, don't worry; there are plenty of cool rewards for lower pledges.
We founded AtFAB, our design firm, to produce simple, well made objects in an environmentally sound way, and to connect more directly with the people we design for. Inspired by the optimism of the growing DIY/Maker Community, and convinced by the power of CNC fabrication tools, we designed a few pieces of utilitarian furniture that could be digitally fabricated anywhere, and easily assembled by anyone.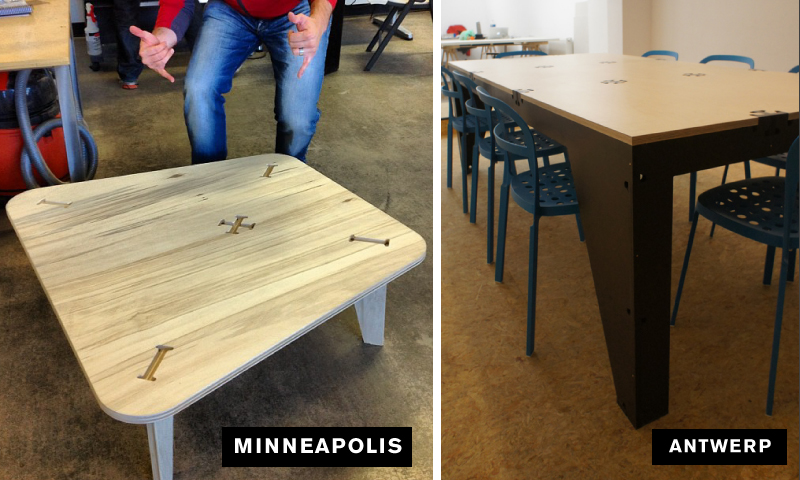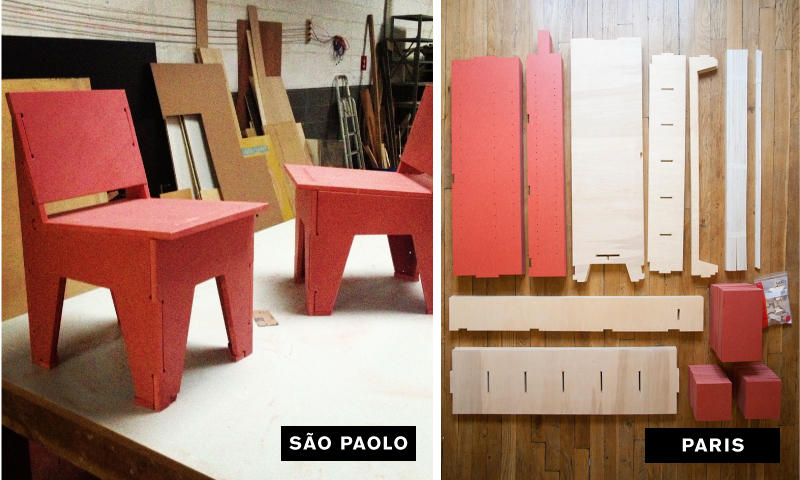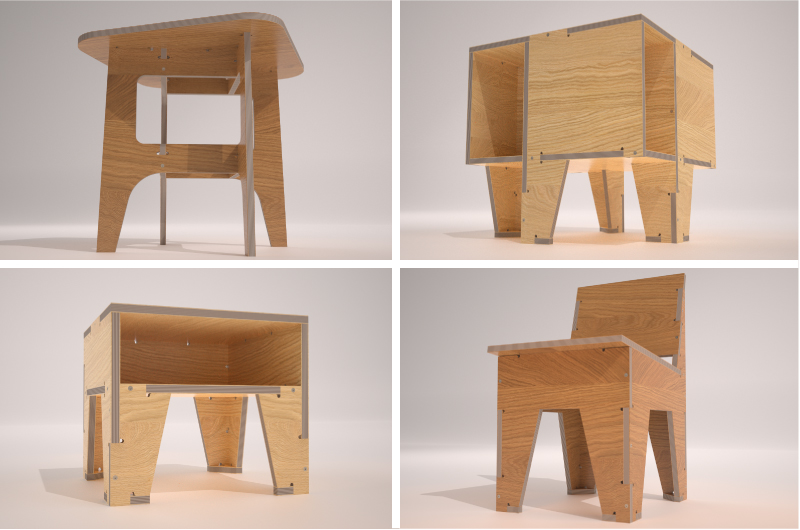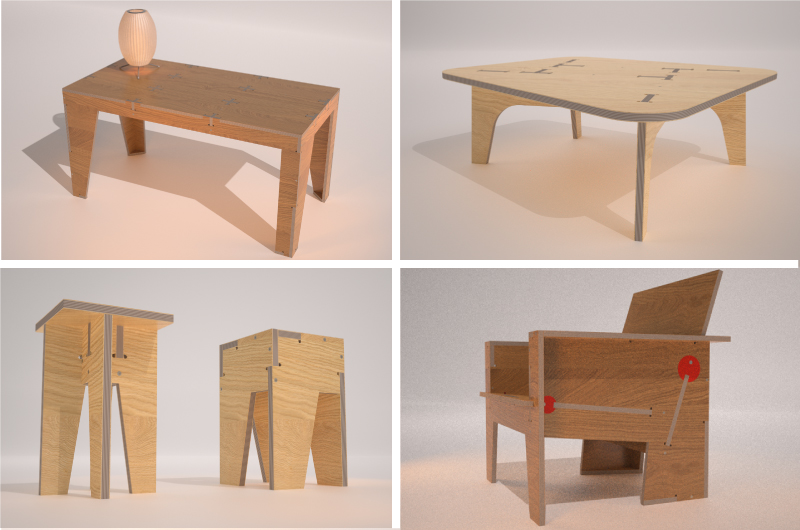 Via Treehugger