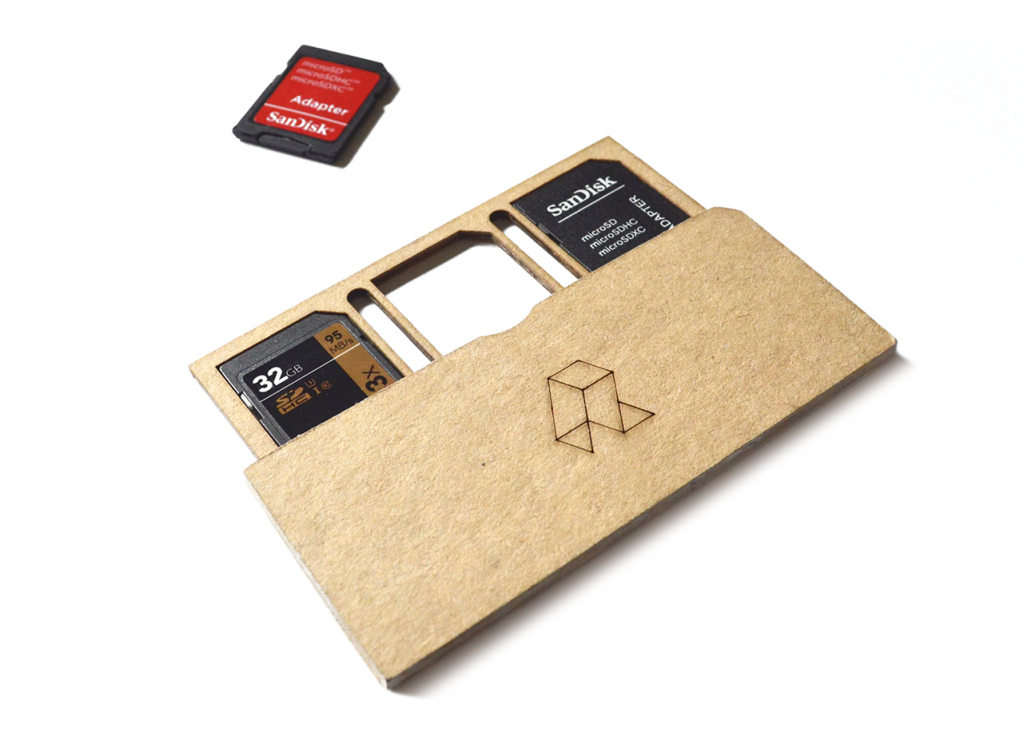 Hey – Stop Losing Your Memory Cards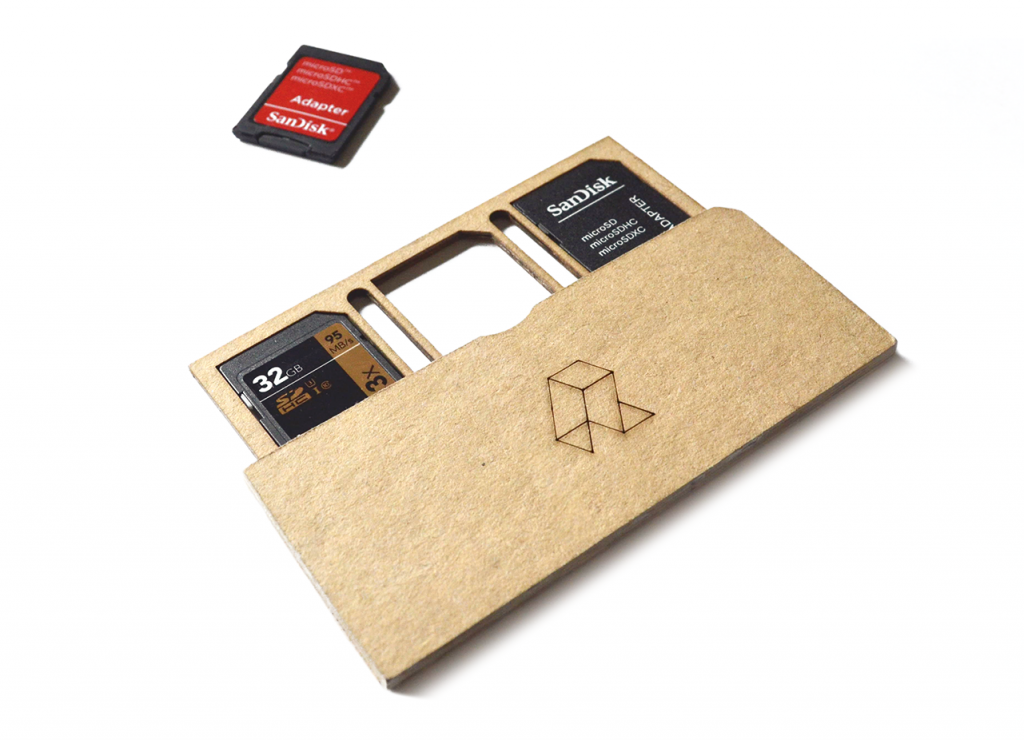 There is a good chance that Barcelona-based Industrial Designer Róger Zambrano isn't the only one out there concerned about losing his memory. While (for now, at least) his mind may be very much intact, it's keeping track of those diminutive memory cards that prompted him to come up with this neat laser cut storage solution.
The drawer-like system contains slots for three SD cards, providing physical protection in a compact package. In fact, the design (which he has made available to download for free on Thingiverse) allows for two of the neat SD card holders to be cut from a single A4 sized sheet of 2mm cardboard. There is also plenty of space for some custom laser etching on the surface.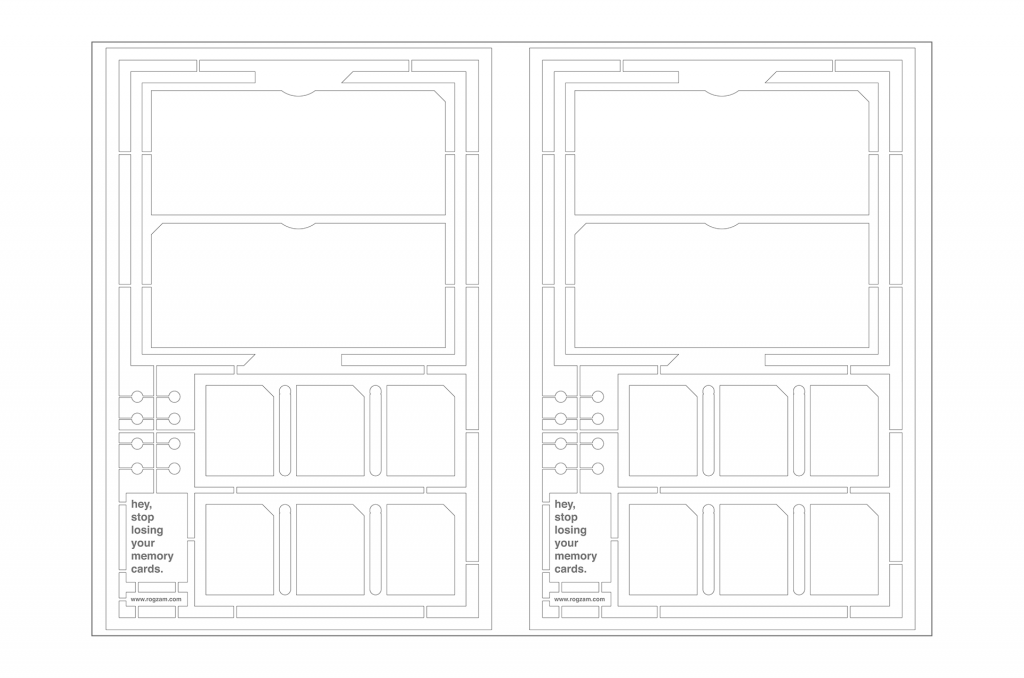 In a bold reminder to himself, Róger has called his card holder HSLYMC which is a truncated version of the phrase: Hey – Stop Losing Your Memory Cards.
via Róger Zambrano