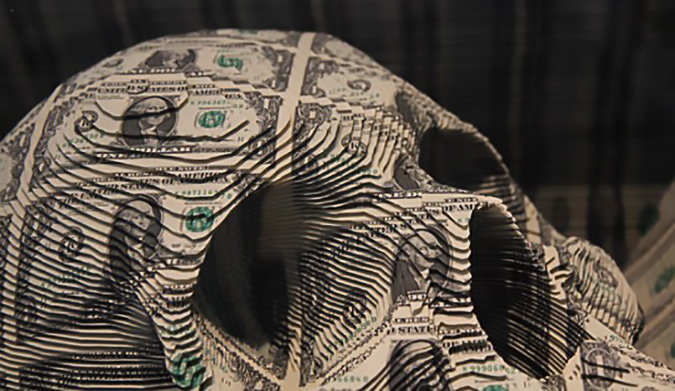 Scott Campbell's Laser Cut Skull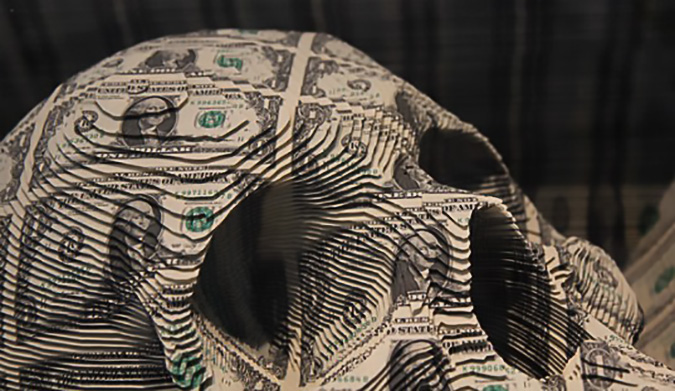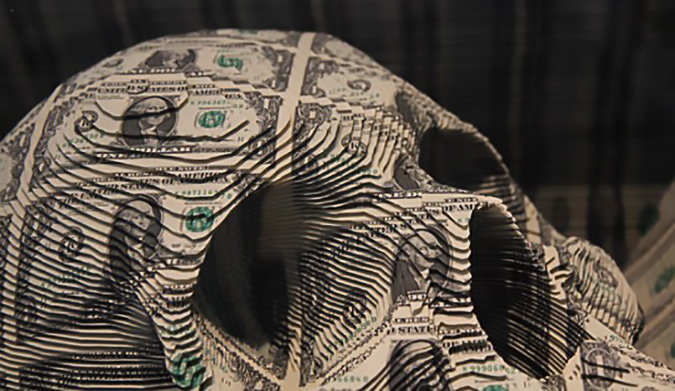 At a time of year when spending patterns can make it seem like people have money to burn, this laser cut skull by Scott Campbell sends a sobering message. Produced as a one in a series of laser cut US currency sculptures, the thought-provoking collection pokes fun at all those cashed-up buyers with their wallets out.
Highlighting the arbitrary nature of money
The leering skull featured above is an image familiar in the world of tattoo art (Scott happens to be a former tattoo artist himself). By placing this iconic form into a dead-man's chest made out of $11,000 in real, legal currency, the value of money is brought into question as we reconsider how much the items that we buy are really worth.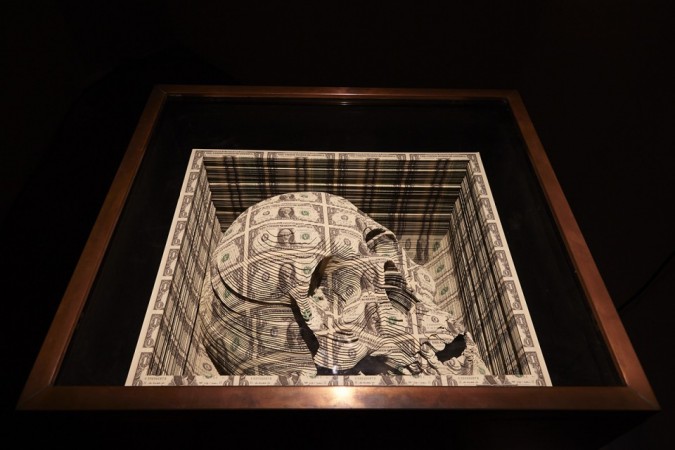 Laser cut layers
Using the technique of layered construction creates a solid three-dimensional object from the 2 x 2 foot sheets of currency. This is an effective way to generate 3D forms, as it takes advantage of the precision enabled by laser cutting and (as Scott shows here) the resulting topographical layers create a distinctive visual texture.
For further pieces that challenge the big spenders, you can find additional skulls laser cut from dollar bills at Scott Campbell's Studio.