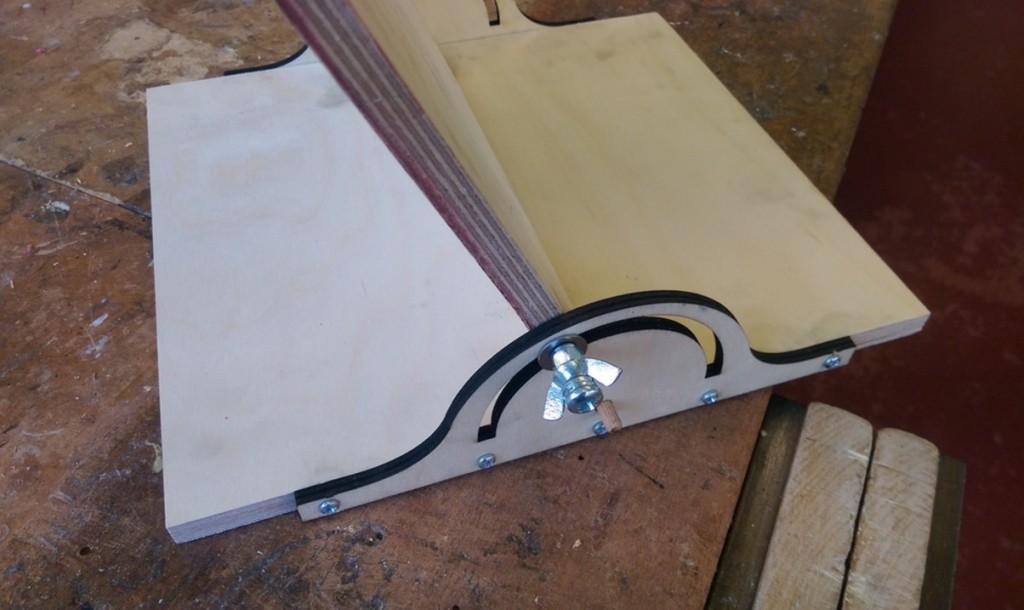 Quick approach to controlling acrylic forming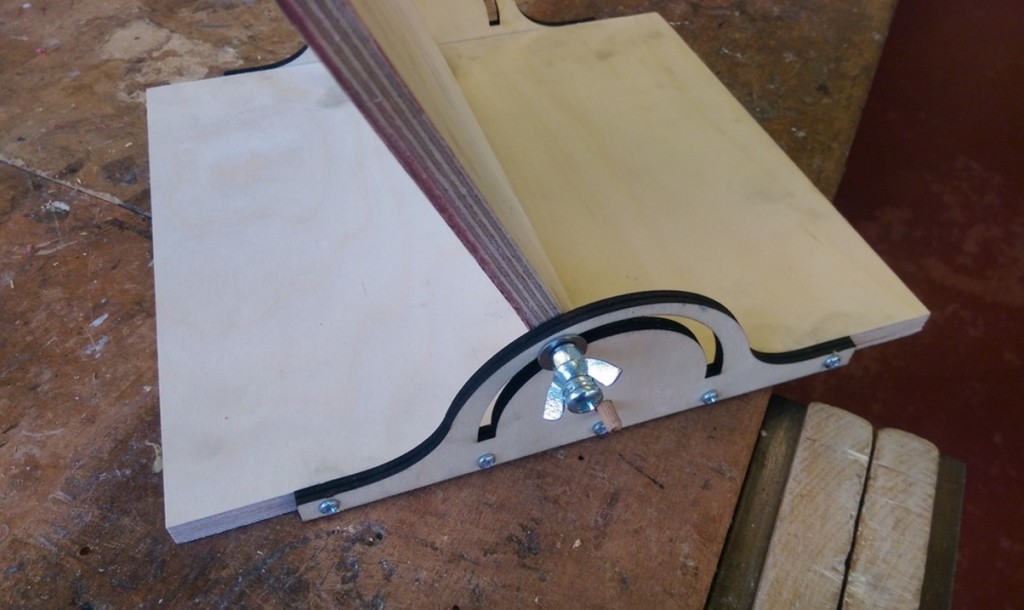 Laser cut acrylic has so much going for it, which is why this material's variants are among the most popular of all the options in the Ponoko Materials Catalog. Designs for laser cut acrylic tend to follow a familiar pattern; boxy shapes, notched and stepped joins and slotted connections. But what happens when your form doesn't fit this mold?
Ceramicist Chris Donnelly used laser cutting to build himself a basic bending jig that would enable the secondary manipulation of acrylic for his students at the Edinburgh Academy. Consisting of two laser cut side panels that are bolted onto a horizontal platform, the device allows for precise control across 180 degrees of movement thanks to a vertical plane that can pivot and lock into position.
Exactly what the students are making with this jig is yet to be revealed, but it's great to see how some quick thinking and a clever laser cut design can upgrade the capabilities of their school workshop.
For those inspired to make a laser cut bending jig of their own, the Chris has shared the files on Thingiverse.