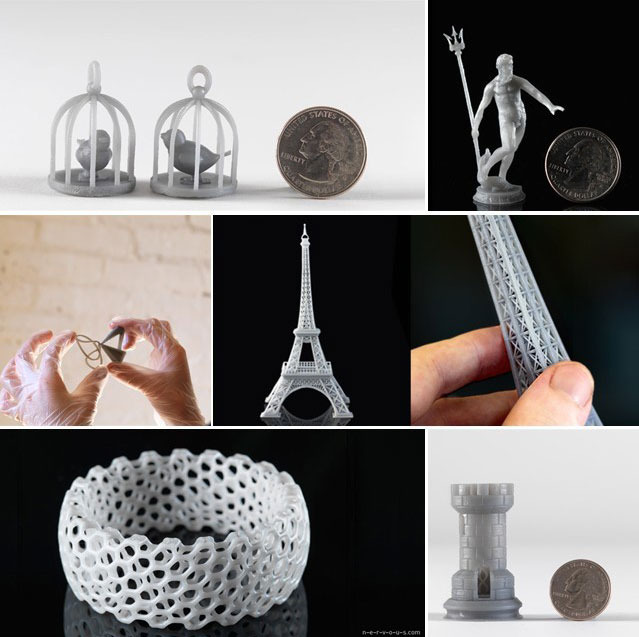 Formlabs announced today the release of the Form 1, their "prosumer" desktop printer that uses stereolithograpy to produce highly detailed models.
"The Form 1 marries high-end stereolithography (SL) technology and a seamless user experience at a price affordable to the professional designer, engineer and maker."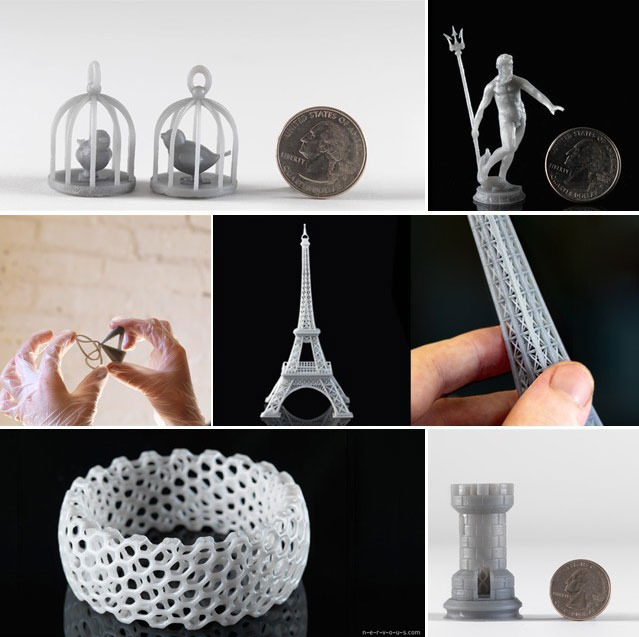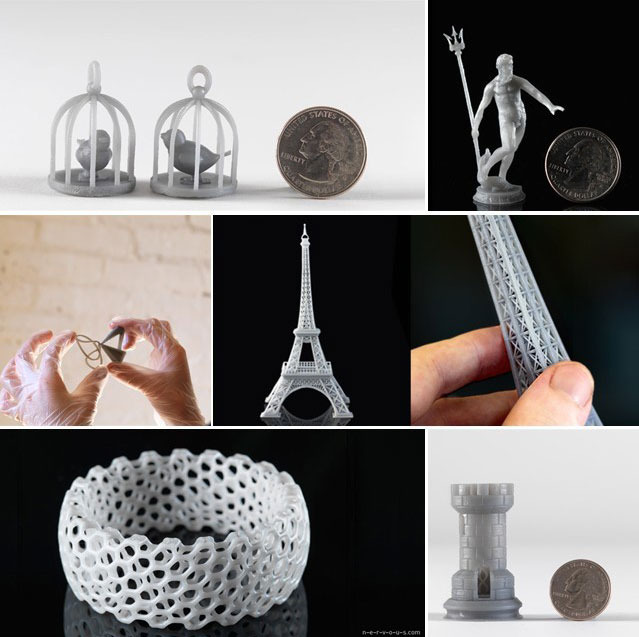 A common complaint of current desktop printers like Makerbot, Ultimaker, and RepRap that use FDM extrusion technology, is that the print quality is too low. The Form 1 tackles this head on and the high quality results speak for themselves. Another printer in the "at home" printing market is great news for consumers too. The Form 1 promises to be "An end-to-end package. Printer, software, and post-processing kit that just works. Right out of the box."
The price is affordable though the regular retail price has not been announced. At $2499 it is comparable to the price of the Replicator 2.
They have a kickstarter campaign to manage pre-sales and generate funds to ramp up production. The machines are selling fast! They have reached their goal of 100K in 2.5 hours.
Formlabs is a Boston-based start-up founded by a trio of MIT grads with impressive backers like Eric Schmidt and Mitch Kapor. They've also enlisted Dragon Innovation, a manufacturing consultancy, to assist with the production of the printers and hopefully avoid the kinds of hurdles we've seen other successful kickstarter campaigns face.
Nice work guys. I'm excited to see the results!