Forget ice cream, I want plastic!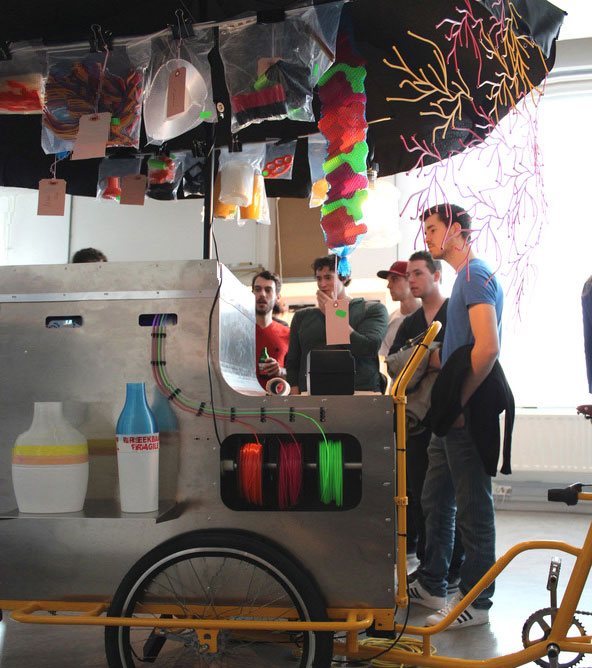 Unfold, a design studio in Belgium, put together a mobile kiosk for 3D printing near the end of last year. Recently, they've has been showing off an amazing redesign of the project at Istanbul Design Biennial called Kiosk 2.0.
Equipped with a 3D printer and 3D scanner, both versions of Kiosk are meant to explore a potential future where such equipment is so commonplace that popping over to a street vendor for custom goods is done without a second thought.
Version 2.0 looks even more like an authentic street cart, and has pre-printed items on display: (more…)