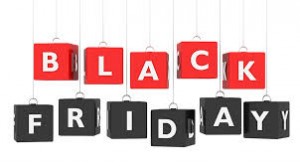 At first glance, the term 'Black Friday' has a slightly menacing ring to it, possibly the title to the latest horror zombie film. On the other hand, 'Cyber Monday' sounds like another name for Judgement Day from the Terminator series – a day when the machines finally take over the world. Thankfully, the truth is a lot less ominous but not entirely scare-free, if you're a seller.
That's because Black Friday signifies the unofficial start of the holiday shopping season. Held a day after the Thanksgiving holiday, this tradition dates back all the way to 1925 when Macy's held its first Thanksgiving Day Parade. As for the name, that actually has a reason to make you smile – Black Friday is so named because business was said to be so brisk on this day that it actually pushed many retailers back into profit or into 'the black' as they say in business terms.
The term 'Cyber Monday' is a relatively new phrase, making its debut on November 28, 2005, in a Shop.org press release entitled 'Cyber Monday'. Since then though, it has come to signify a push by retailers and marketing companies alike to persuade people to shop online. And from one look at numbers, they clearly didn't have to push very hard. In 2014, Cyber Monday online sales grew to a record $2.68 billion, compared with the previous year's figures of $2.29 billion.
Right, now that we have the history out of the way…let's move to the present. As we mentioned earlier, both Black Friday and Cyber Monday do bring with them a certain sense of apprehension for sellers because come these two days, people don't just flock to buy stuff, they practically rampage to get ahead. And businesses need to do everything they can to batten down the hatches and prepare for this wave of customers.
Don't wait to start planning
Just because the sale isn't for a few weeks, doesn't mean you can put planning off until later. If you hope to make the most of these two days, here are a few tips to bear in mind:
Customers start researching earlier than you might expect
The holiday season can be as stressful for a customer as it is for a seller. And when you add FOMO (Fear of Missing Out) to the mix, you're left with an anxious customer who starts scouring the web and stores to fill up his gifting list as early as he possibly can. In fact, according to research from NFR last year, every year , 40% of customers begin researching and doing their holiday shopping as early as October.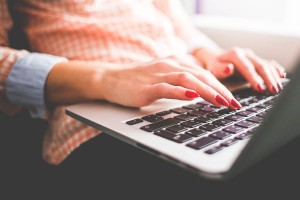 That's why you need to prepare your holiday sales at least a month or two in advance. And as soon as you do, you should begin letting customers know so that those eager to get a head start on their shopping can begin making a beeline to your business. In fact, don't be afraid to throw in a few gift ideas of your own. Ideas like these help push the procrastinators into shopping early.
Know exactly what your sale will look like
A holiday sale is not a piñata where you just throw in a bunch of items and let customers grab whatever they can when you open up the sale. You have to carefully consider which products to include based not just on their performance through the year but also based on which items might tend to be more popular around the holidays. One way to do this is by creating a 'sales map', which outlines your sale items, lists inventory for each of them and includes approximate shipping costs and delivery estimates.
Learn to create a contingency plan
Now, we don't want you to imagine the worst, but planning for a few unexpected situations won't hurt. For instance, what if your website goes down? Do you have social media messages in place to curb frustration and offer an alternate shopping route? What if your shipping company can't deliver? Do you have an alternate company on standby? Is the email explaining the situation drafted and ready? Without plans like these, valuable hours are lost just reacting to the situation rather than responding to it. Always remember to hope for the best, but plan for the worst.
Be realistic in your ability to handle demand
There's an iconic scene in the movie 'Jingle All The Way' where Schwarzenegger strolls over to the action figure stack and confidently picks up one, only to be blitzed by scores of other dads all scrambling to get their hands on one. While it was funny to see the brawny actor be tackled to the ground, being railroaded by customer demand during the holiday season isn't as much of a laughing matter. To avoid it, here are a few simple precautions you need to take:
Test to ensure your website can handle a surge in traffic.
It happens to the best among us – too many simultaneous website request rush in at one time and boom! Your website comes crashing down. While this does take a LOT of traffic to happen, it doesn't mean it won't. Just to be sure, you should use tools such as LoadImpact.com or Blitz.io to ensure your site is robust enough to handle any spikes in traffic.
Test your brick and mortar store for demand surges too
If you or your team create your product yourselves, then you need to plan a new production schedule to cope with the demand on these two days. This may mean putting non-sale items on a temporary production freeze as a means to free up some time to put together the other items that are going on sale. Alternatively, you may need to ramp up production hours or start working on added production runs right away to keep stock in check.
If you rely on a supplier, you need to have a frank chat with them to ensure they are able to cope with your increased supply requirements. Also, you need to double check on the delivery schedules to ensure there are no bottlenecks, which leave you with shelf stock but limited, inventory.
Don't be afraid to get creative
Remember, on these two days there are literally thousands of brands competing for the attention of customers. If your brand hopes to stand out from this noise and make an impact, you have to leverage your creative skills. Here are some basic tips:
Build banners and hero images specifically for holiday sales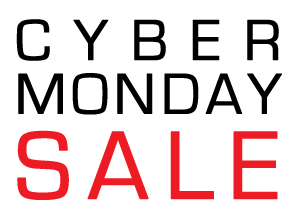 It's a proven fact that people respond better to images. And during the holiday season, showing someone the perfect gifting idea is potentially the best way to lead to a sale. To achieve this, a well-designed and well-placed banner can often help do the trick. Try to use you product as much as possible and keep the copy crisp and to the point.
Another key area to focus on is the header image on your homepage. Given that it is the first thing customers see when they come to your site, it is a great place to grab those first few seconds of attention and guide them to your best-selling products.
And even if you aren't able to design these banners or site headers yourself, there are plenty of free templates and resources available to help you. Or if you are really pressed for time, consider hiring a freelance designer to put together something creative.
Stay prepared by planning your ads ahead of time
Creativity is not a faucet that you can turn on minutes before you need it. Especially when you need to churn out something really unique and eye-catching for Black Friday and Cyber Monday. That's why it's better to plan your banner and search ads ahead of time so that closer to the day, you can spend more time focusing on timing and placement.
It's also important to remember that bids can get more expensive during the competitive holiday season depending on your niche. This means you may need to increase your bid price on certain keywords to increase visibility of your ads during this time. Now is also the best time to plan your holiday sale ad budgets as well.
Add suspense to your sale and try to build buzz
There's little fun in just announcing your Black Friday or Cyber Monday sale. This simply lets people know that you are running a sale. But you haven't given them a compelling reason to come.
Instead, what you can focus on is building anticipation. Start by sending out teaser emails, which offer snippet previews of what will be on sale. Use your social channels to post sneak peeks of your warehouse to show how much your overall stock is or how limited your stocks are for certain products (to drive home the 'limited editions' feel). By doing this, you retain top-of-mind recall for your brand and give customers something specific to look forward to at your sale.
Get down to the brass tacks of your website
Both Black Friday and Cyber Monday are now heavily driven by online traffic. This means your website is often the first place customers land. Given the high dependence on this medium, you need to optimize every pixel and squeeze the most value from every corner of your site, not just the shopping cart. Here's how:
Design an easy-to-use website.
This may seem like stating the obvious. But if you've ever encountered a website that's badly designed or difficult to use, there's another Hollywood blockbuster which sums up your frustration at that point – Fast and Furious.
To get your website past this obvious stumbling block, here's a list of the things you need to check for in your usability rundown:
How simple is the navigation? At this stage, you need to look at the design of individual navigational features such as menus, search boxes and sidebar widgets.
Is your site easy to read and understand? This includes every bit of text on your site from the product descriptions to the image text. You need to ensure you've used web-friendly fonts and that all necessary text is easy to zoom into. In terms of content, you must make sure all language is simple and the descriptions kept concise because a large percentage of your users will be reading the copy off a mobile device.
Are your design elements consistent? You need to check that all headers, subheads and body text are consistently designed in terms of colours and fonts. Each of these elements should also be placed in the right areas in order to maintain a consistent visual language. Also, they need to be the right size across the various pages of your site and adapt accordingly for different screens.
Is your website speed sufficient? This refers to the average time taken for a page to load on your website. If you have demo videos on your site, you need to check the load times for these too.
Is there a clear access to support? In the event that a visitor has a question, you need to ensure that he or she can easily contact your business for help. This is especially important during the holiday sale season when people have technical or aesthetic questions about your product simply because they are giving them as gifts.
Is your website user friendly? The simple act of being user friendly can have a significant impact on visitor retention. It also has a positive impact on conversion rates and even affects the overall size of checkout.
Keep optimizing your efforts
There is no magic bullet guaranteeing better sales during Black Friday and Cyber Monday. The road to success lies in your ability to simultaneously run multiple aspects of your promotional machine and optimise at every stage. Here are some of the things you need to consider for this process:
Focus on creating abandoned cart emails
Shopping cart abandonment is very real and a very serious problem. Especially during Black Friday and Cyber Monday. That's because given the number of sites a consumers switch between during these two days, their attention span is severely limited and fickle. In fact, according to a report by Barilliance, the average cart abandonment rate during these two sale days was as high as 65% in 2014.
An easy way to short circuit this process is by setting up compelling abandoned cart emails. These emails are targeted based on the product (as much as possible) and offer clear, distinct reasons for them to come back and complete their purchase.
Keep testing your site and getting fresh feedback
Imagine being able to sit behind a potential customer as they navigate your site. Just think of all the wonderful insights you could glean from that process. But since it's not possible to track down and physically monitor interaction with your site, the next best thing is to use a tool to do the job. One that we recommend is UserTesting. This tool lets you watch a random user go through your website and listen to their feedback. You can also get a video of the process in action. If you can repeat this process a few times, you may spot a few recurring kinks in your site and address them immediately before the sale days.
Get smarter results by using tracking pixels
If you use paid advertising such as Facebook Ads or Google Adwords, you should place retargeting pixels on your website so you can re-market to your holiday sale traffic. This may seem like digital stalking but on a day when every brand is out to get the most share of mind space and share of wallet, tracking pixels help you outsmart the competition.
Build with a 'mobile first' strategy in mind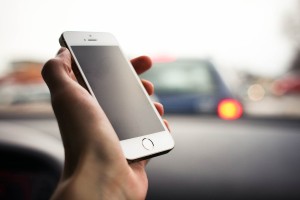 Consumers continuously shift between smartphones, desktops and tablets throughout the day. This means they expect their digital storefront and shopping cart to sync across all these devices. Proving this point, a 2014 IBM report claimed that mobile traffic surpassed desktop traffic on Thanksgiving for the first time. Plus, according to Custora, Black Friday and Cyber Monday weekend in 2014 saw over 26% of orders come through a mobile device. This means if your website isn't fully set up for a seamless web experience, yow won't just miss traffic, but revenue.
To minimize the chances of this happening, you need to begin by examining what your website's UX looks like on a mobile device. You need to begin by ensuring your site is mobile optimised. Because as per a 2015 update by Google, websites that are not mobile optimised will actually be ranked lower by the search giant. Meaning that long before users decide your site is hard to navigate, they move on to your competition because they haven't even found your site.
You also need to see if your mobile shopping experience is intuitive and leads customers to not just the right products, but also unobtrusively nudges them toward the products you want to push. Finally, you need to check the shopping cart experience to make sure the process is seamless and doesn't have any glitches, which may lead to cart abandonment.
Mobile ecommerce revenue stood at $42.13 billion in 2014, and forecasts indicate that number could grow to $132.69 billion by 2018. By optimizing your site for mobile, you make it easier for customer to transition their shopping experience across devices and thus increase your chances of closing a sale.
Make social media matter in every way necessary
We now live in a world where consumers are more connected with the brands and the things they purchase, than ever before. The nerve centre of this interconnectedness is social media. But while connectivity is always a good boost for sales, sellers now have to be doubly careful to set the right level of customer expectation (especially on big days like Black Friday and Cyber Monday) and maintain full transparency during the process. Here's some the key stepping-stones sellers need to tread to nail their social media efforts.
Build a spreadsheet to see the broader picture
Social media is not a one-trick pony. But just because there are multiple channels to choose from, it shouldn't become a carousel either. To ensure you have the right marketing mix, make a spreadsheet of all the social channels you are present on and the ones you think you need to establish your presence on. Next, put down the number of hours you spend per channel on your active social accounts. Then put down an estimate of how much time you intend to spend on the new channels. This allows you to have a realistic overview of the time needed to maintain a successful social presence across channels. If the number looks too unrealistic given your other time commitments, then (take a deep breath) and consider dropping a few channels from your mix.
Have a mission for each social channel
Your brand needs are bound to change with every social channel. So, it's a good idea to evaluate your messaging priority and brand objective for all your social media profiles individually. For example: your Instagram profile may be for sharing in-store customer interaction. Pinterest may be your online sale catalogue. And Facebook may be a mix of the two.
Last but not least, do a brand check
During a sale, a customer is looking at dozens of brands. To make sure your brand is not lost in the crowd or worse, giving out mixed messages across different social platforms, you need to ensure all your accounts speak the same language. This includes profile photos, cover photos, icons, bios and product descriptions.
In our next blog of the series, we'll look at working in seasonal batches and getting your easy-to-ship products out the door faster. But for now, when it comes to planning for Black Friday and Cyber Monday, remember to plan ahead, stay consistent and adapt quickly. Do you have any tips for these big sale days?  Let us know in the comments below.