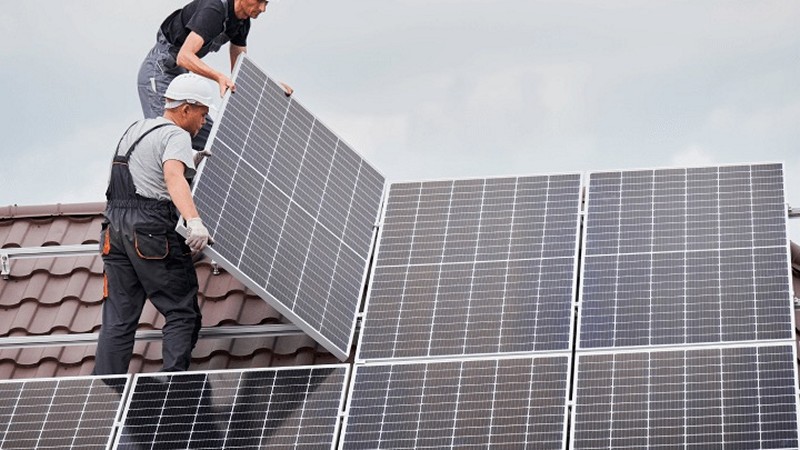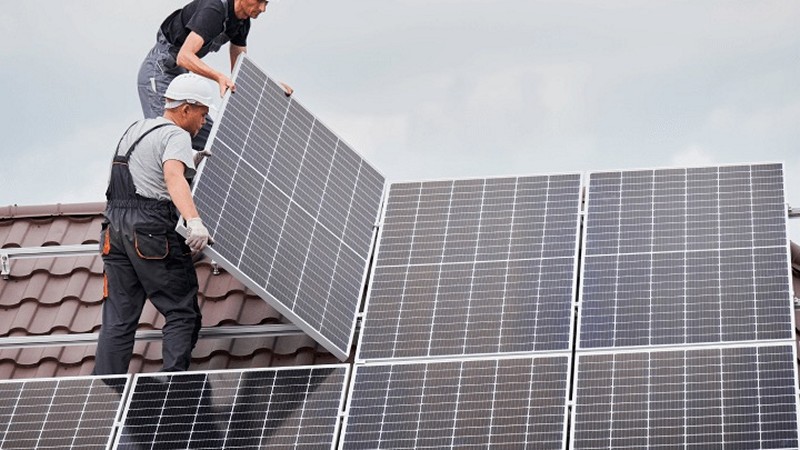 Solar panels have long been championed as a cornerstone of the green energy revolution, offering a promising pathway towards a more sustainable future. However, a new report has cast a shadow over this perception by revealing that the carbon footprint of solar panels may be significantly higher than previously believed. While these panels harness the sun's energy to generate electricity, the process of manufacturing, deployment, and eventual disposal is not as environmentally benign as it appears. What are the primary reasons behind the carbon-intensive nature of solar panels, how does the new report challenge the conventional understanding of solar panel emissions, and considering the revealed carbon footprint of solar panels, what potential consequences might this hold for the global push toward solar energy adoption?
Top Stories This Week
Hardware Business News
---
Intel Opens New Chinese AI Chip Center Despite Biden's Concerns And Potential Dangers To US Security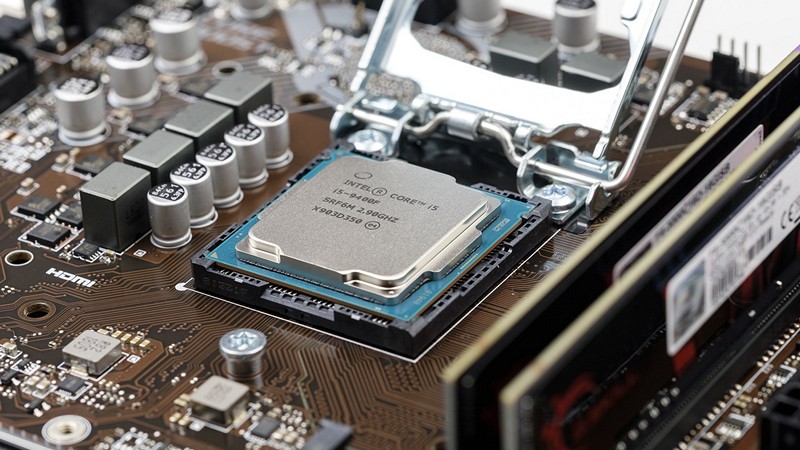 The global race for supremacy in artificial intelligence (AI) has intensified as the United States and China vie for technological dominance. Amid this high-stakes competition, Intel Corp.'s surprising decision to establish an innovation hub in China has sent shockwaves through the tech world. This move, aimed at nurturing local technology startups, comes at odds with the Biden administration's efforts to curb China's advancement in potentially disruptive technologies. As the AI battlefield evolves, this development underscores the dynamic and unpredictable nature of the ongoing rivalry between these tech giants. How does Intel's decision to open an innovation hub in China reflect the shifting dynamics of the US-China technology rivalry, in light of the Biden administration's concerns about China's technological advancement, what challenges might the US face in maintaining its competitive edge in AI and related fields, and with China's ambitions to dominate the semiconductor market using mature process nodes, how might the strategy of flooding the market with inexpensive chips impact global supply chains and dependencies on China?
Pragmatic Downplays US Exit Concerns, Commits To Scaling UK Manufacturing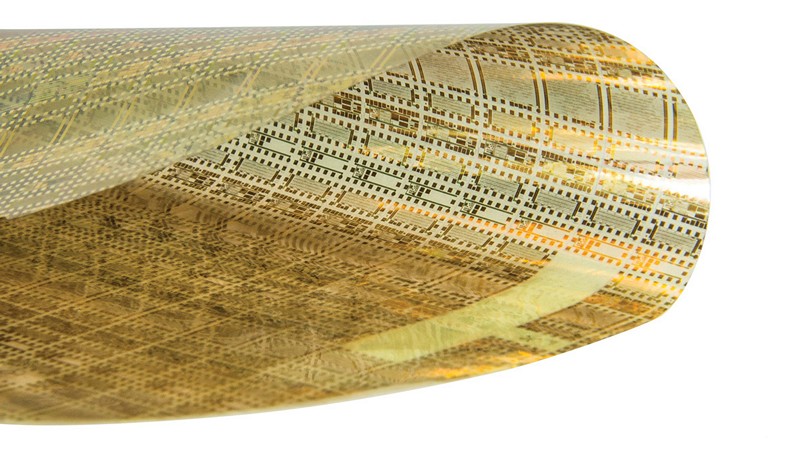 As semiconductor company Pragmatic embarks on an ambitious £100 million fundraising campaign to propel its expansion into the United States, questions arise about the potential implications for its UK operations. While the US semiconductor industry enjoys substantial financial backing through initiatives like the CHIPS Act, the UK has adopted a distinct approach that has garnered mixed reactions within the microchip sector. Pragmatic, however, is keen to emphasize that its fundraising efforts are not indicative of a move away from its British roots. Amidst these developments, the company aims to navigate the intricate balance between its growing global presence and its commitment to the UK's semiconductor manufacturing landscape. How does Pragmatic's fundraising initiative reflect the evolving strategies of semiconductor companies in response to divergent government approaches in the UK and the US, what factors contribute to Pragmatic's confidence in pursuing both UK-based manufacturing scaling and its expansion into the US market, and in what ways does Pragmatic's stance on its UK expansion align with or diverge from the sentiments expressed by its founder and the broader semiconductor sector?
The AI Stock Bubble May Be Popping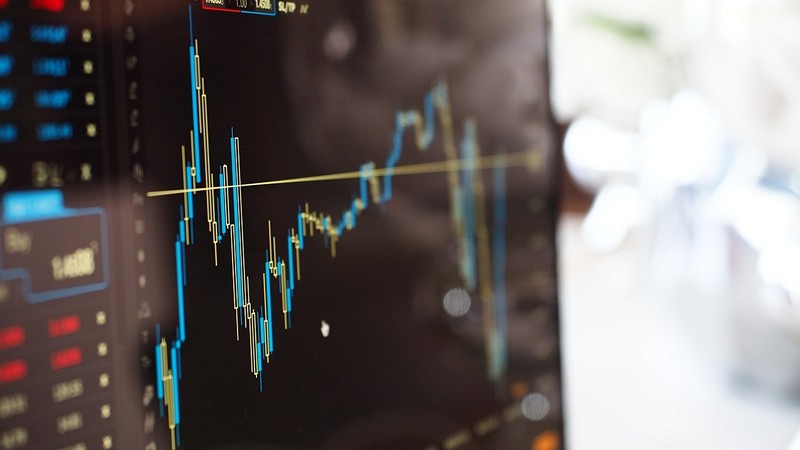 The exuberant surge in artificial intelligence stocks that captivated markets in recent months is encountering turbulence as companies unveil their second-quarter earnings. Amidst growing optimism around AI's transformative potential, industry giants such as Microsoft and AMD are revealing measured expectations for AI contributions to their revenues, triggering skepticism. As Wall Street witnesses the Nasdaq Composite's recent dip and concerns of a potential AI bubble begin to circulate, industry dynamics and investor sentiment are taking center stage. What lies ahead for AI stocks and the sustainability of their meteoric rise, how have recent earnings reports from major tech companies like Microsoft and AMD impacted investor perceptions of the AI stock market, and what factors are contributing to the skepticism surrounding AI's revenue potential?
China's Plan To Rule The World's Smart Devices, FCC Urged To Act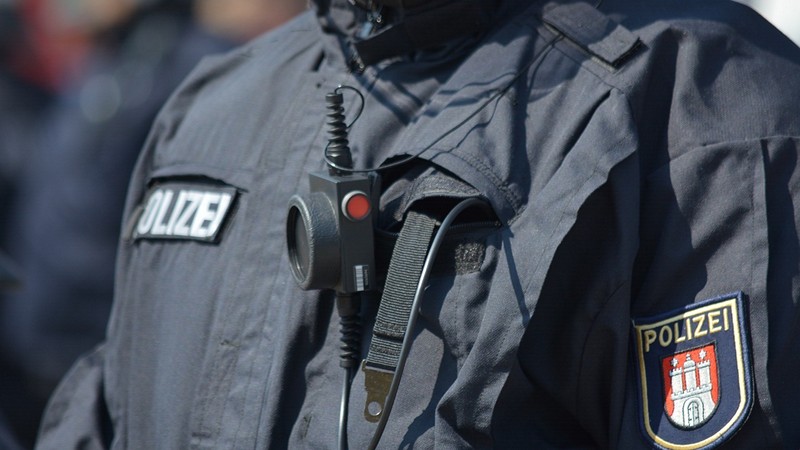 As the reliance on Internet of Things (IoT) devices grows in critical sectors such as emergency response, a disconcerting security issue is emerging: Chinese-made cellular connectivity modules embedded in devices used by first responders on the federally managed FirstNet public safety network are raising alarms due to potential data transmission to servers in China. These components, used to connect objects to the internet, could pose security risks and enable unauthorized data access by Chinese actors. The infiltration of Chinese technology into these crucial systems has sparked concerns within Congress and the industry, adding a new layer to the ongoing tech rivalry between the United States and China. How do Chinese-made cellular connectivity modules in IoT devices used by first responders raise security concerns and potential risks, what are the implications of the close ties between Chinese tech companies and the Chinese Communist Party for the security of critical infrastructure and sensitive devices, and how are policymakers grappling with the challenge of securing critical infrastructure while acknowledging the complex interdependence of global technology supply chains?
Hardware Engineering News
---
IBM, NASA Launch Open-Source Geospatial AI Model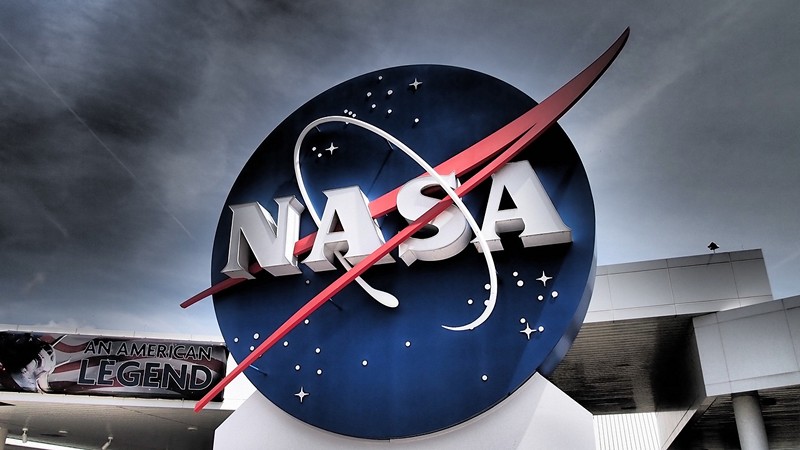 The synergy between artificial intelligence and climate science takes a significant leap forward as IBM releases its watsonx.ai geospatial foundation model to the open-source AI platform Hugging Face. Developed in partnership with NASA, this model harnesses satellite data to enable AI-driven insights into climate and Earth science. By democratizing access to this innovative tool, IBM aims to accelerate research and foster collaboration to address critical challenges like climate change. How does the collaboration between IBM and NASA signify the increasing importance of open-source technologies in advancing scientific discovery, how might the application of this AI model extend beyond these tasks to address broader environmental concerns such as deforestation, greenhouse gas monitoring, and predicting crop yields, and how can open-source AI models like watsonx.ai contribute to a more informed and engaged public in addressing global challenges like climate change?
Chipmakers Hunt For New Compound To Replace Silicon
As the demand for improved energy efficiency and performance in modern technology intensifies, chipmakers are delving into the realm of compound semiconductors, investigating alternatives to widely used silicon and germanium. Among the frontrunners in this endeavour is Samsung Electronics, which has embarked on recruiting researchers to explore materials relying on electronic features like silicon, gallium, and germanium. With ambitions to capitalize on compound power semiconductors, Samsung's recent announcement regarding gallium nitride (GaN)-based power semiconductors signals a significant leap towards innovation in sectors ranging from consumer electronics to automotive applications. What role do compound semiconductors play in addressing the energy efficiency and performance demands of modern technology, how does Samsung Electronics' foray into gallium nitride GaN-based power semiconductors reflect the industry's pursuit of more efficient and effective semiconductor solutions, and as electric vehicles gain popularity, how might the adoption of compound semiconductors, such as silicon carbide and gallium nitride, impact the efficiency and performance of EVs?
"Downfall" Bug Affects Years Of Intel CPUs, Can Leak Encryption Keys And More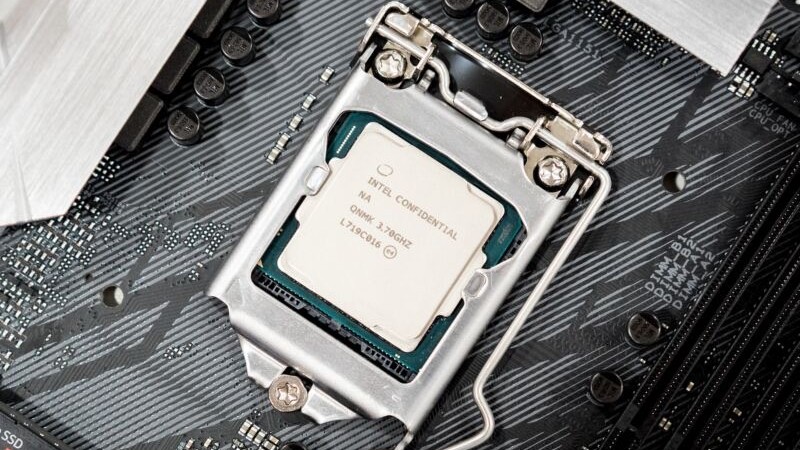 The landscape of CPU security vulnerabilities is once again under scrutiny, as two distinct vulnerabilities have come to light, impacting processors from industry giants Intel and AMD. These vulnerabilities, named "Downfall" and "Inception," respectively, stem from the exploitation of speculative execution, a technique extensively used in modern processors. While not currently being exploited in the wild, both issues pose significant risks and are rated as of "medium" severity. How do the newly disclosed vulnerabilities "Downfall" and "Inception" exploit speculative execution, what potential risks do "Downfall" and "Inception" pose to users of consumer, workstation, and server CPUs, and how do Intel and AMD plan to address these vulnerabilities through microcode updates?
Hardware R&D News
---
New Wearable Technology Helps Deaf People Enjoy Music By Feeling It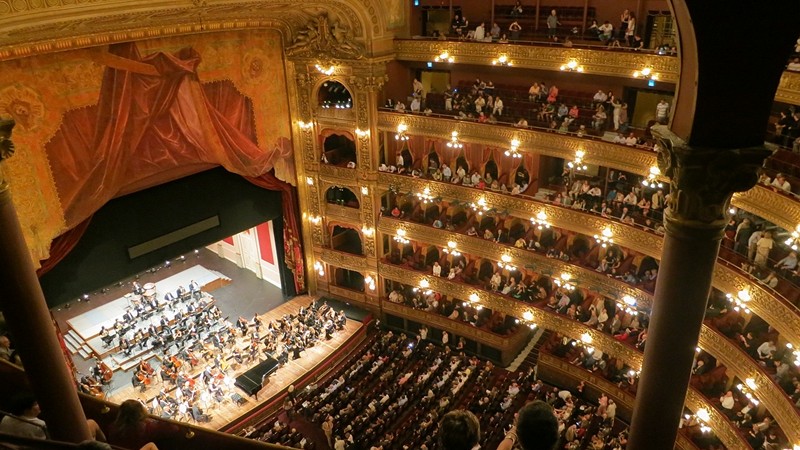 The world of music, often celebrated for its ability to stir emotions and connect people, has taken a significant step towards inclusivity and accessibility. Thanks to the innovative work of acoustics expert Patrick Hanlon, individuals who are deaf or hard of hearing can now experience the enchantment of orchestral concerts in an entirely new way. Hanlon's groundbreaking solution, showcased at a recent classical music performance at New York's renowned Lincoln Centre, involves tactile jackets equipped with 24 vibration points. This ingenious technology replicates the sensation of sound vibrations, traditionally perceived through the eardrum, and allows participants to immerse themselves in the auditory realm. How does Patrick Hanlon's project "Music: Not Impossible" leverage tactile jackets to revolutionize the concert experience for individuals who are deaf or hard of hearing, what is the significance of involving the body in the music-listening experience for those who cannot hear in the traditional sense, and how can the technology behind these tactile jackets be adapted to enhance the enjoyment of other musical genres?
Qualcomm Claims Sub-6 GHz Speed Record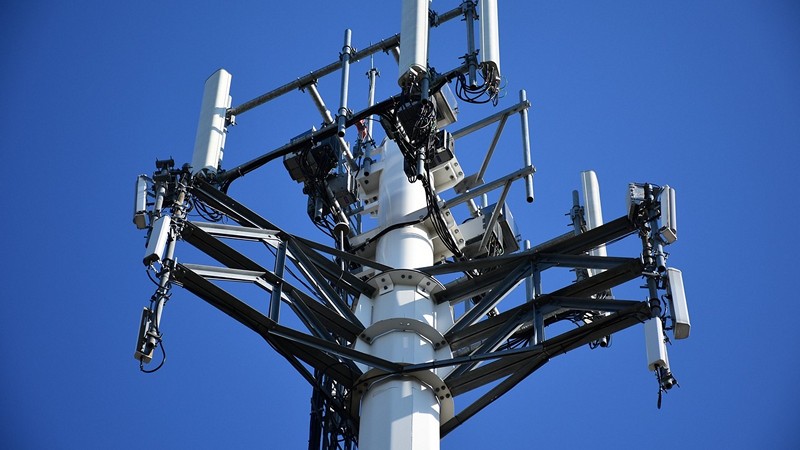 The momentum behind 5G Advanced is rapidly gaining traction, with Qualcomm, a prominent chip maker, showcasing its remarkable capabilities through a groundbreaking achievement. Utilizing its first 5G Advanced modem, the Snapdragon X75, Qualcomm successfully aggregated four carriers of sub 6-GHz spectrum, amassing a total of 300 MHz bandwidth. Coupled with the incorporation of 1024 quadrature amplitude modulation (QAM), this feat resulted in a staggering peak downlink speed of 7.5 Gbps. How does Qualcomm's Snapdragon X75 5G Modem-RF System harness 4x carrier aggregation and 1024 QAM to achieve an unprecedented peak downlink speed of 7.5 Gbps, while the demonstration offers a glimpse into the potential of 5G Advanced, how might this substantial increase in bandwidth impact user experiences, such as video streaming, downloads, and online gaming, and how might the introduction of advanced features like slicing and standalone capabilities influence the reception of 5G Advanced among consumers and businesses alike?
Open-Source Hardware News
---
STM32 Oscilloscope Uses All The Features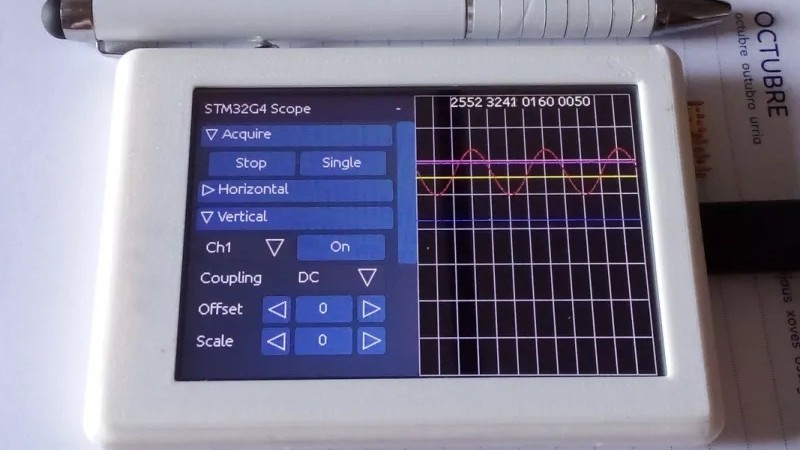 [jgpeiro], known for creating small and cost-effective oscilloscopes using common microcontrollers, has once again demonstrated his prowess with an innovative design. His previous creation, based on an RP2040 microcontroller, boasted two channels operating at 100 MSps, rivaling commercial oscilloscopes in terms of sample rate but at a fraction of the cost. Seeking to push the boundaries further, [jgpeiro] embarked on a new endeavor, resulting in an STM32-based oscilloscope. The objective was clear: harness the inherent capabilities of the STM32 microcontroller to create a more compact, cost-effective, and versatile oscilloscope. How does [jgpeiro]'s STM32-based oscilloscope showcase the efficient utilization of the STM32 microcontroller's built-in features, how does the microcontroller's integration of operational amplifiers contribute to programmable gain amplification and enhanced scope capabilities, and how does this STM32-based oscilloscope compare to [jgpeiro]'s previous RP2040-based creation in terms of speed, functionality, and overall performance?