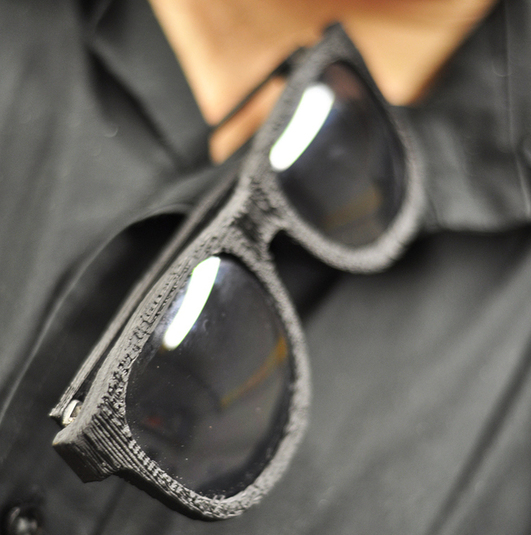 Custom UI for custom eyewear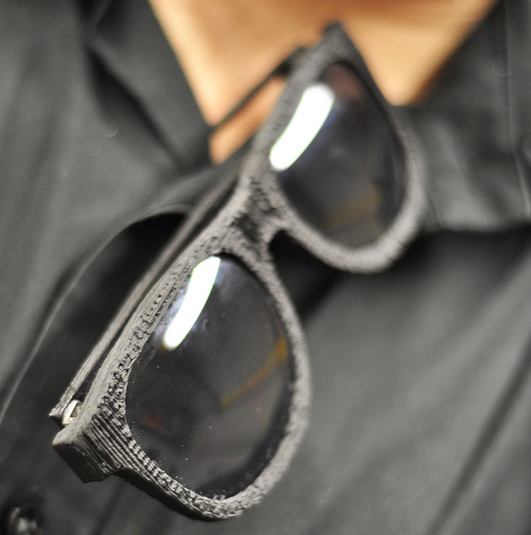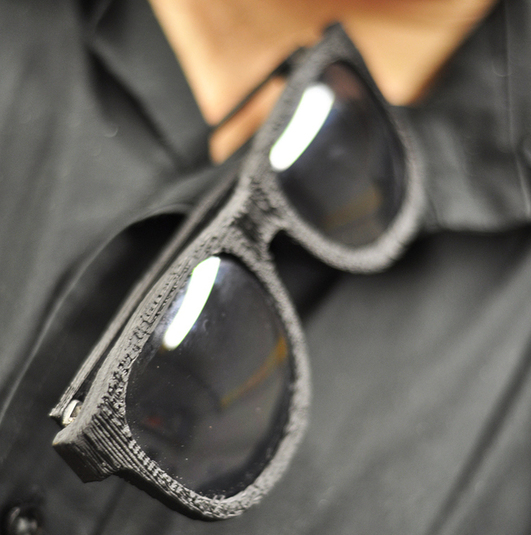 Beehive is a digital making service that wants to make 3D printed eyewear design easy for everyone. They've launched a campaign on Project Powerup (similar to Kickstarter) to raise funds for the effort.
Basically, users will be able to choose a template and then customize it by dragging and stretching with their mouse. What I think is really cool is that users will also be able to upload designs that can be embossed or cut from the frames, as in this screenshot: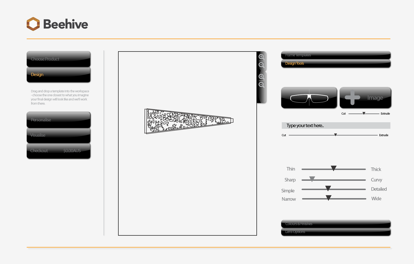 The organizers explain more in this video:
You can get a taste of the project now by downloading the first frame template on Thingiverse. (You might need to do some slicing with Netfabb Studio, depending on your printer's build envelope.)
If you'd like to support the fundraising effort, there are a number of rewards available and just over a month left to go: http://projectpowerup.com/projects/26
---
Derek Quenneville is a 3D printing evangelist who posts weekly on the Ponoko blog. Follow him on Twitter @techknight.