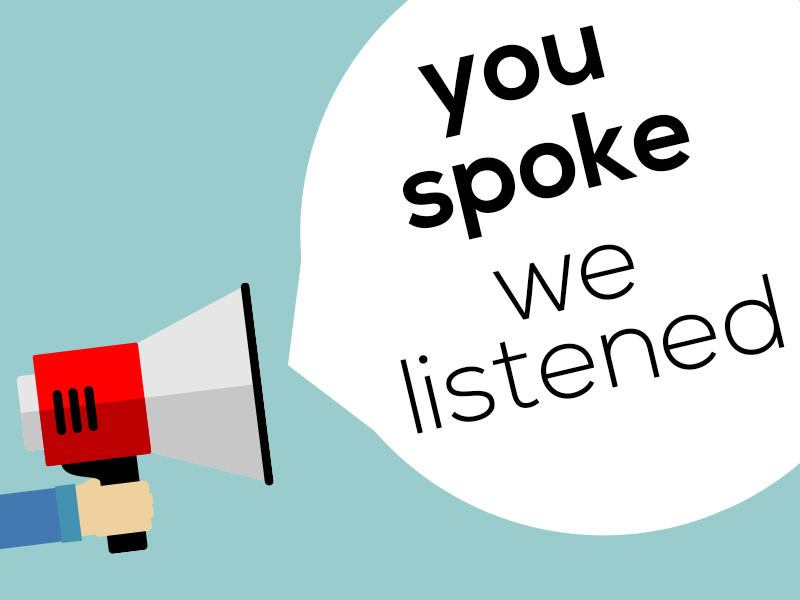 Building Our Annual Content Calendar With Your Requests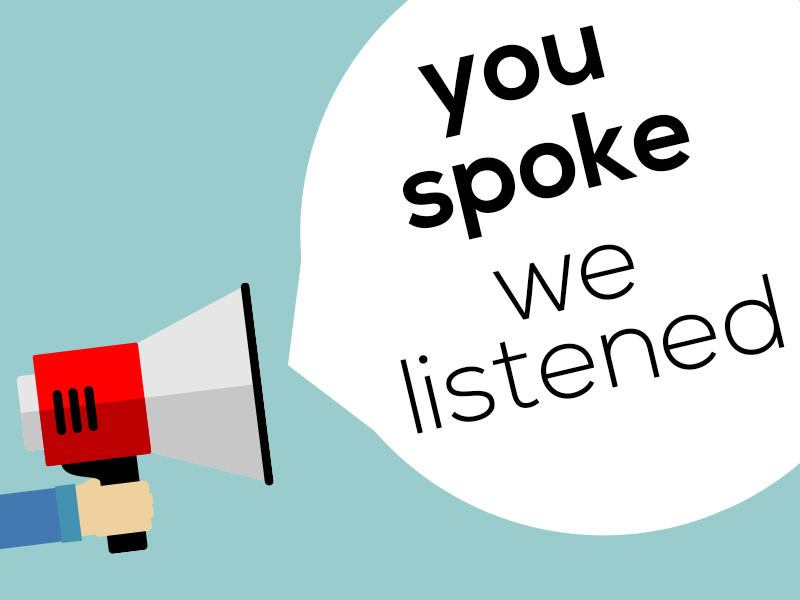 A couple of weeks ago, we shared the top stories of 2016 and invited you to vote for the kind of content you wanted to read in 2017. The survey results are in: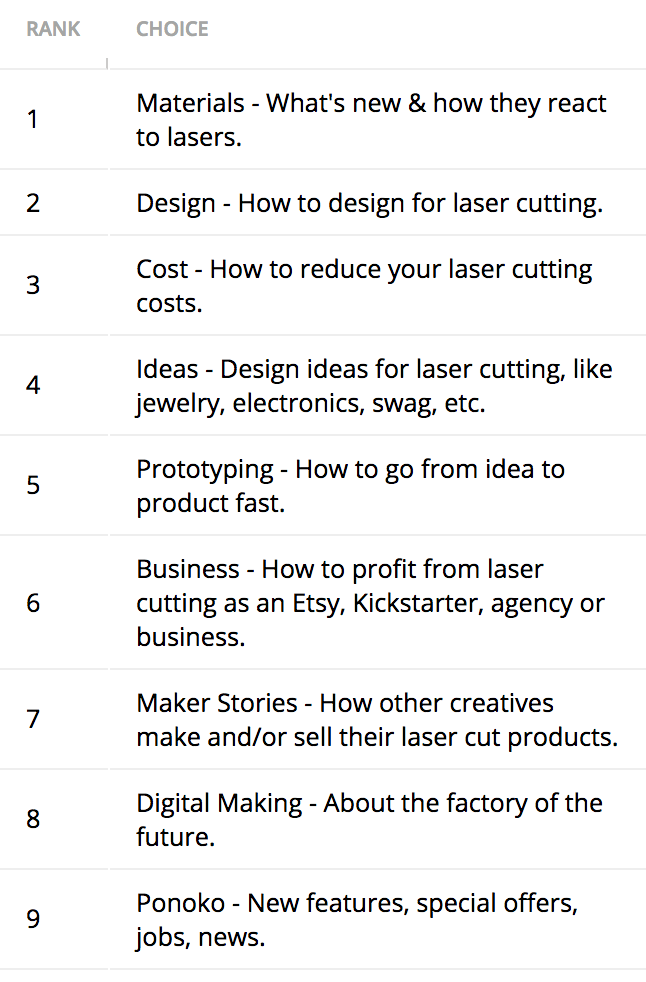 As we complete our content plan for 2017, we'll weight the coverage so your top three—new materials and what you can make with them, designing products for laser cutting and how to reduce your laser cutting costs—get ample attention while still offering a nice variety of articles for your reading pleasure.
Thanks so much for supporting the blog and responding to the survey. We hope you enjoy reading our posts as much as we enjoy writing them. And look for a new blog design that will launch this spring. We think you're gonna love it!