promotion ends June 30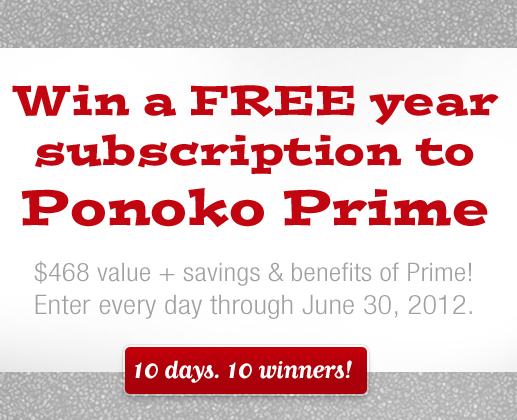 We love to run promos that get people excited about making stuff with Ponoko. But the best deal around at any time is Ponoko Prime.
Ponoko Prime is a monthly subscription with tons of benefits like:
• cheaper pricing on laser-cutting, cnc routing, and 3D printing
• free shipping on orders over $100 within the continental USA or NZ
• your laser-cutting orders placed in the faster Prime queue
• request manual design file checks before you order
• bulk pricing for orders over $3,000
• request materials that aren't available in our catalog
Many of the folks featured in our Retail Ready series use Ponoko Prime to help run their small businesses more cost-effectively. And even if you're just making a handful of hobbyist projects, the savings really add up.
So here's your chance to win a FREE Ponoko Prime subscription for a year!
(Already on Prime? You win; you continue your subscription for free.)