Unexpected uses expected


MilliMount, an expandable smartphone mount that recently launched on Kickstarter, was prototyped early on using Ponoko's 3D printing service.
If funding is successful, the combination phone stand/tripod mount/windshield mount will be manufactured through traditional means. But during development, Spatial Studios used one of the great strengths of 3D printing: iteration. That enabled creator Randy Ganacias to make changes over and over until the design was declared finished.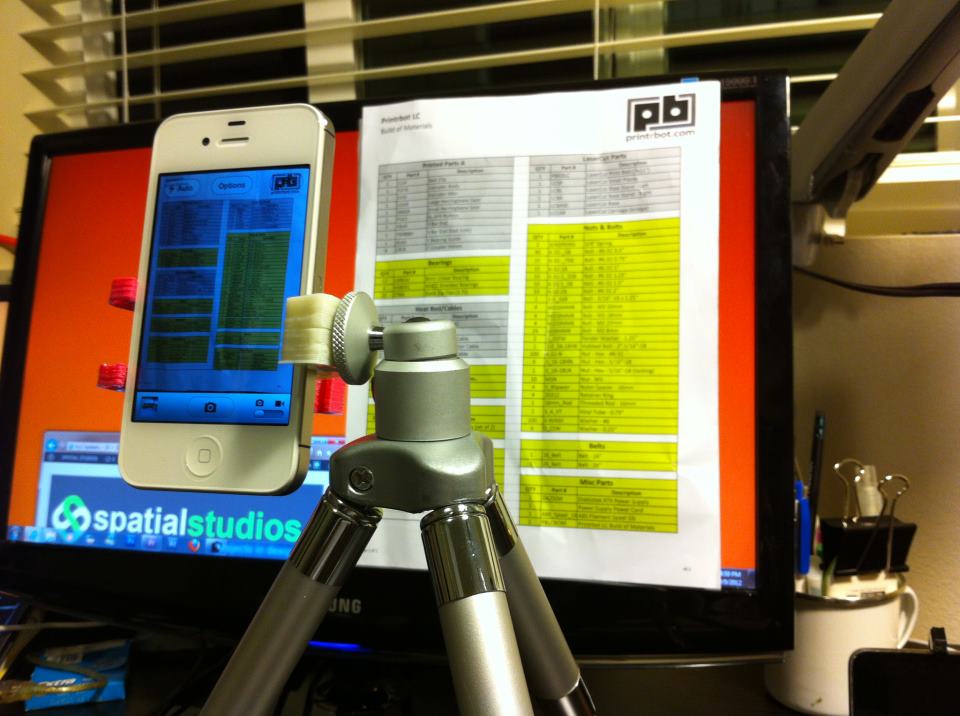 What's neat is that although many use cases have been planned for (such as book scanner, above), it's the unplanned ones that are most intriguing. The MilliMount has space to accommodate metal rings, elastic bands, and bolts… All in service of connecting up whatever odd thing you can think of.
Check out the pitch video for the campaign:
If that's got you interested, you can visit the MilliMount project page for more information here: http://www.kickstarter.com/projects/1832782518/mount-your-smartphone-for-millions-of-uses
---
Derek Quenneville is a 3D printing evangelist who posts weekly on the Ponoko blog. Follow him on Twitter @techknight.