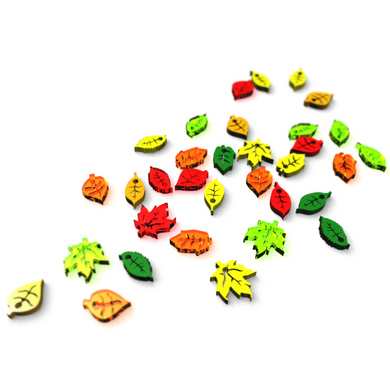 It is with great pleasure that today we announce the Invitation Round Winners of the Ponoko Jewelry Design Challenge. We'll be emailing all winners individually but below are images and links to each design and the designers page on Ponoko. Many of the designs are now for sale so feel free to click thru and get a unique gift for yourself or someone you love.
Comments are from our judges Dan Emery and Jennifer Perkins, of the Naughty Secretary Club on their thoughts on each design. Congratulations to all the winners and thanks to all participants who made this such a great success. We're planning more challenges for the near future so you can all stretch your designing talent again.

Grand Prize Winner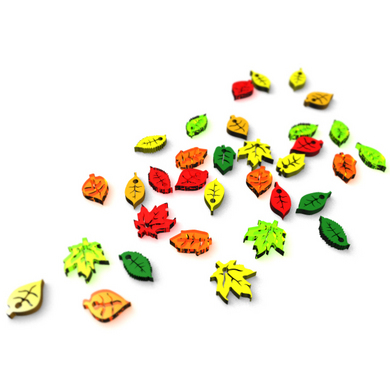 "This idea takes the concept of beading into the digital and makes it even more customizable. It is interactive and playful with the potential to make all types of jewelry. Color and material are treated with sensitivity that relates well to the concept of the changing seasons".
"Since we don't have a real fall in Texas the multi colored leaves of seeingthingsconz Season Change Necklace caught my attention".

Runner Up Winners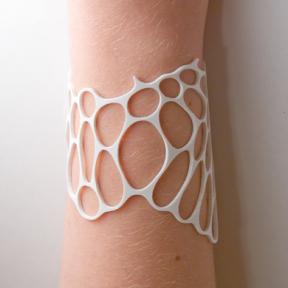 "Simply beautiful and well resolved. The relationship to the body is treated with sensitivity and care".
"I was quite drawn to her bubbly Radiolaria Bracelet. The combination of the satin ribbon and the plastic, not to mention the adjustable factor was quite nice".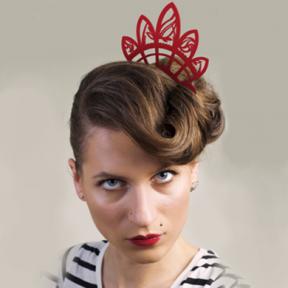 "The Hair comb by Schofe was a very close second place. I love the vintage look of the comb as well as the fact that they were the only people that submitted something to be worn in your hair".
"A great take on body ornamentation".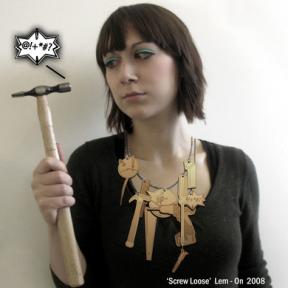 "Quirky and clever ode to industriality, both in object and materiality. A stunning presentation as well".
"I chose this necklace for several reasons. Fist being that it caught my attention more than the other designs and is something that I would wear. Statement necklaces are the must have accessory for spring and summer 2008 and Screw Loose definitely counts. I thought the project was a perfect combination of materials, design and a sense of humor. A screw loose is "a reaction to the frustrations of building flat-pack furniture". Anyone who has ever made a trip to IKEA feels their pain. The large necklace has charms for everything you will need including: hammers, saws and drills. There is of course some assembly required, but this gives you a little liberty with the design so that each necklace can be different for each person. I also thought that Lem-On had the best pictures of their necklace. When selling jewelry online at a place like Ponoko it is important to not only have pictures of the entire piece, but also close up detail shots as well as images of the jewelry on an actual person to get a feel for the size. When I saw that Screw Loose was big and chunky and more like a collar, I was sold".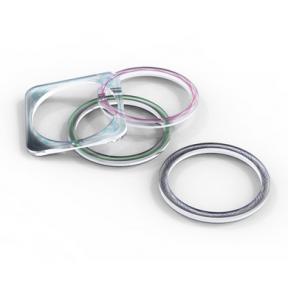 "Good sensitivity to material and colour. Well presented design".
"I enjoyed the fact that Megan Ellis took her Raya bracelet a step further by rubbing colored inks into the engraved patterns".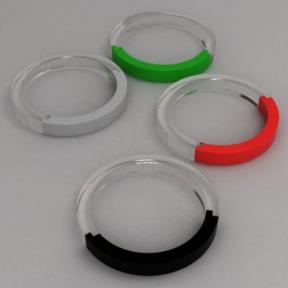 "Well presented and eye-catching design".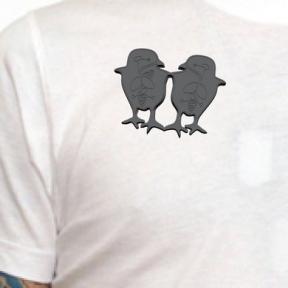 "Humorous concept that provides some light relief to the world".
"Siamese Chicks Brooch made me giggle".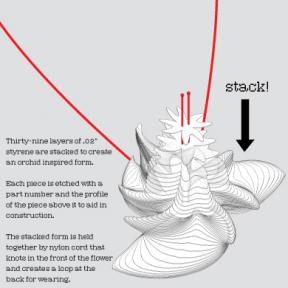 "Great use of 2D profiles to build up an interesting fluid form".
"There is something very lovely and organic about the Orchid Necklace by Nervous".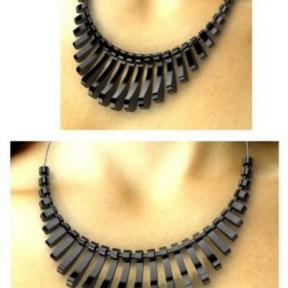 "The laser cut edge is treated and celebrating in a way I have never seen before. Very intriguing idea".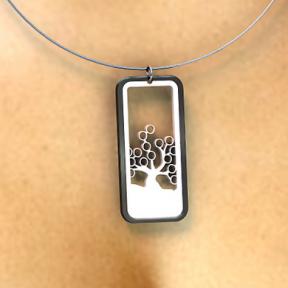 "An attractive delicate design".
"I loved Collin Francis and his Tree Oddity Pendant with it's super clean style and feel".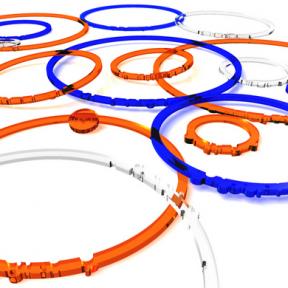 "Clever use of the laser and material which results in a versatile range of products".
You can check out all the winners for the open round with images on our blog. And you can check out all entries to the competition within the Ponoko showroom.
And lastly a big shoutout to all of the Invitation Round finalists.