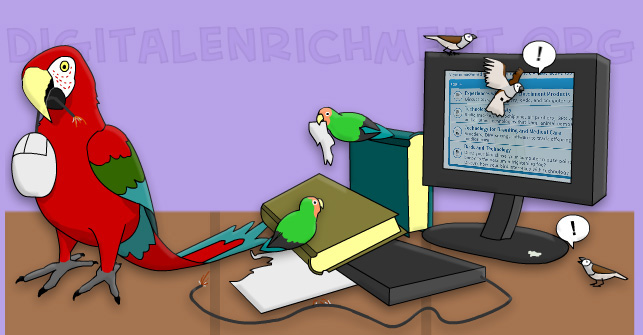 How a prize from Ponoko is turning one idea into a multi-institution beta test.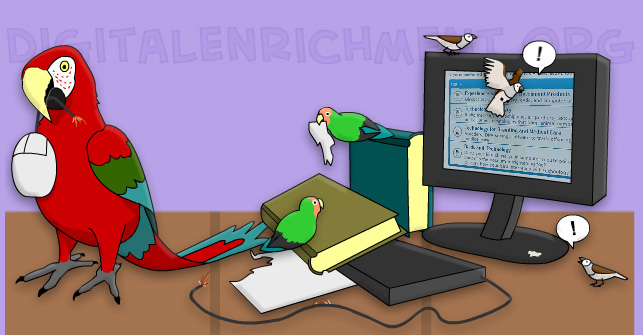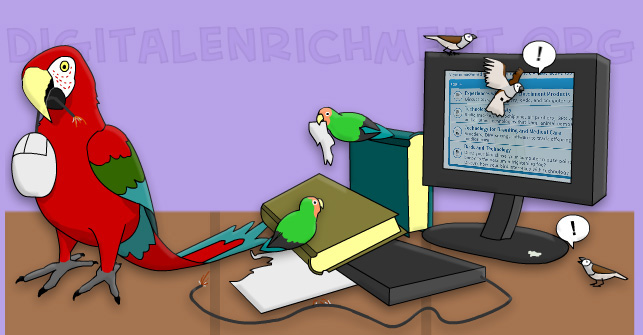 We asked what you would do with a free 24-month prime subscription to Ponoko's Personal Factory 4, and in just 5 days we received nearly 90 entries describing some truly incredible ideas and compassionate causes.
It wasn't easy, but in the end there was one combination we couldn't resist: parrots and robots!
At Binghamton University BERG lab, parrots are using "squawk-activated" computer games to control robotic animal feeders.
The project is lead by lab coordinator Constance Woodman and 7 researchers examining animal communication networks.
Connie and the lab needed an affordable way to make prototypes and custom robots. With their free Ponoko prime subscription, they can source the bulk of their robot building materials all from one place, have them cut to exact specifications, and shipped directly to the lab.
After fabbing a working design, Connie plans on giving away robots to other labs and pet owners. She also wants to release a how-to video with free SVG files so anyone can make or improve the robot.
To thank Ponoko for the free subscription, Connie has put together a fantastic video that's as smile-inducing as it is astonishing.
"We're so excited to receive the 24-month subscription to Ponoko's Personal Factory!" said Connie.
"As explained it the video, we'll use the subscription to further develop the Digital Enrichment project by making compact, parrot-proof robot casings to mount on the outsides of bird cages."
More about how parrot controlled robots work, after the jump.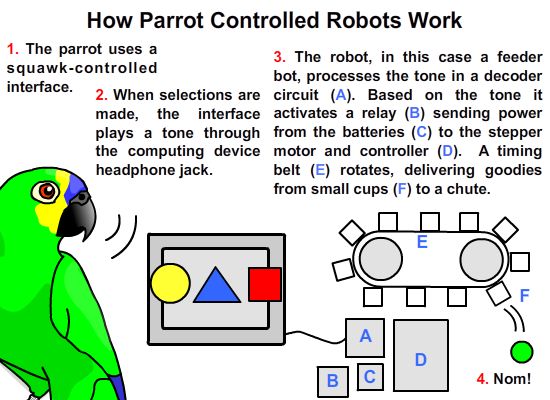 First, the parrot interacts with a squawk-controlled interface such as flash-based game. (You can play these sound activated games yourself.)
The robot receives input from the headphone jack of any device and then runs the appropriate action based on the tone it recieves.
So if the bird can match pictures in a card game on your laptop or tablet device (propped up safely outside the cage), the bird will get a goodie.
Or you can set a playlist on your ancient Zune MP3 player to randomly give the bird toys or treats throughout the day.
More information can be found at DigitalEnrichment.org
Congratulations to Connie!! We can't wait to see your ParrokoBots!