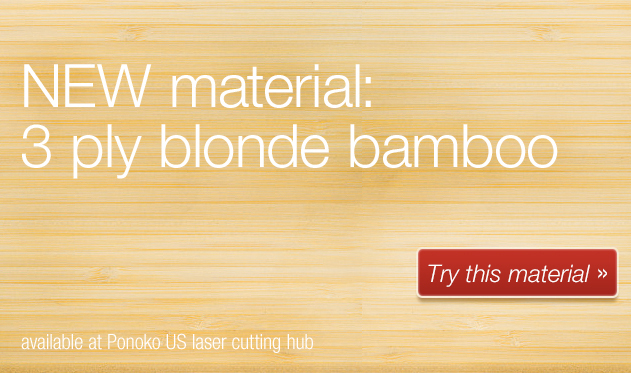 available at the Ponoko US laser cutting hub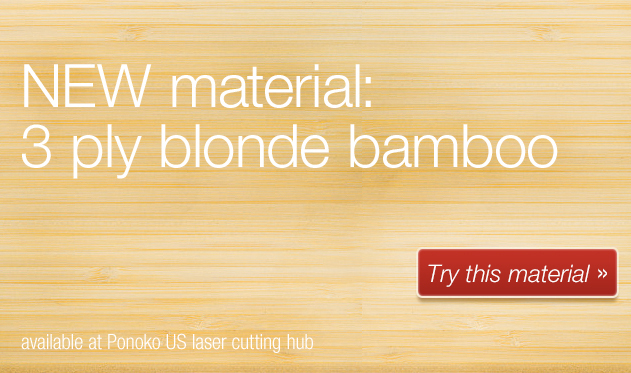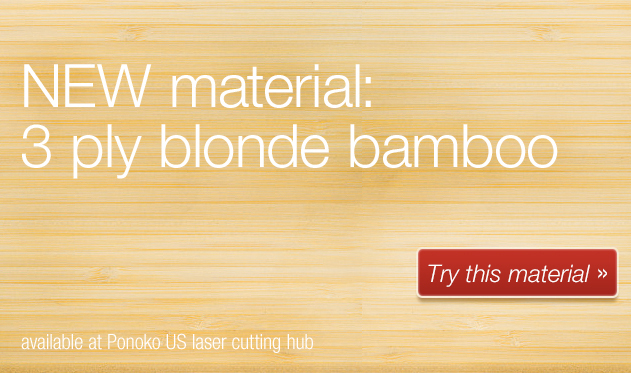 We've expanded our wood material selection with a thick, 3 ply version of our blonde bamboo.
This 3 ply bamboo is 6.7mm (about a quarter inch) thick with a thickness tolerance of +/-10% , making it a great option for home decor designs like coasters, clocks, table top surfaces, and wall art. It's double sided, so you could also make bangles.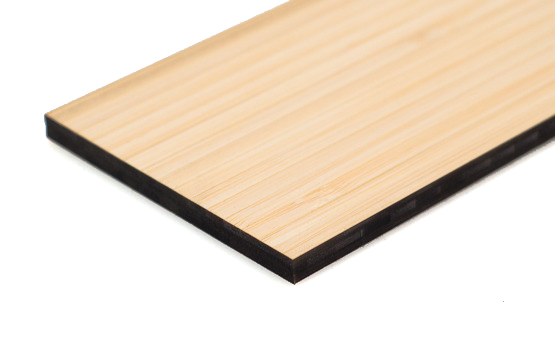 Pricing starts at $5.50 for a P1 square size sheet (181x181mm / 7×7″)
Get all the details on the 3 ply blonde bamboo material page.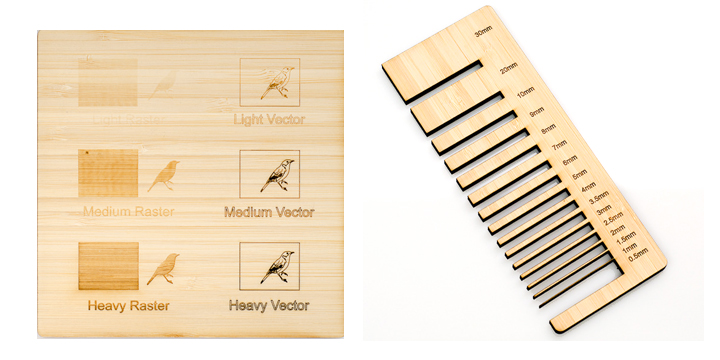 You can also check out our 12 other wood materials including more bamboo colors and thicknesses.