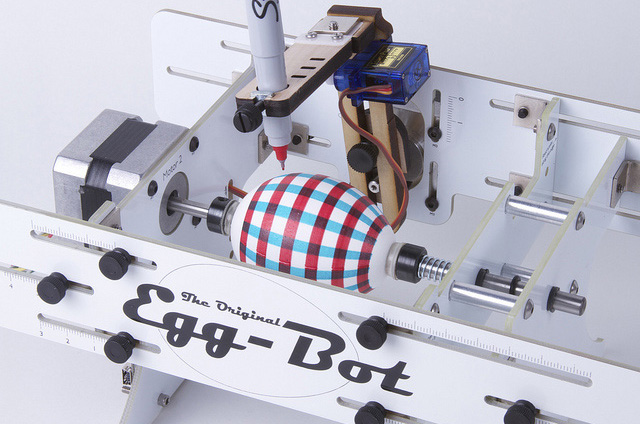 best thing ever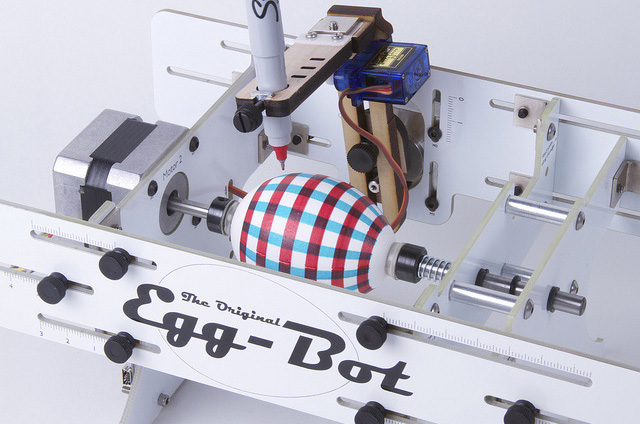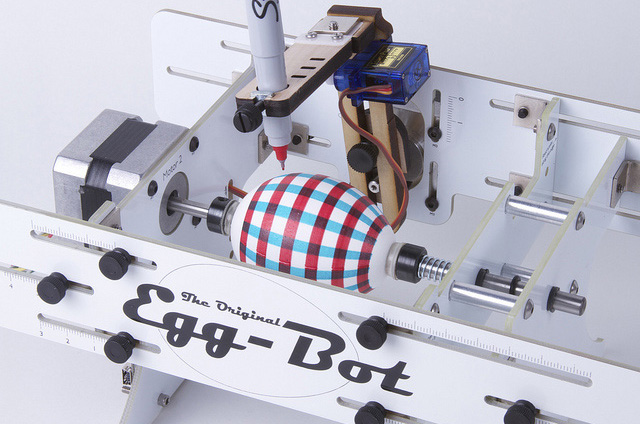 The Egg-Bot from Evil Mad Science decorates eggs — or any spherical object like light bulbs, Christmas ornaments, even little pumpkins.
I fell in love with this little CNC miracle when Guy announced that the Egg-Bot was up for pre-order back in September.
Then I got to see it in action on the Martha Stewart Show.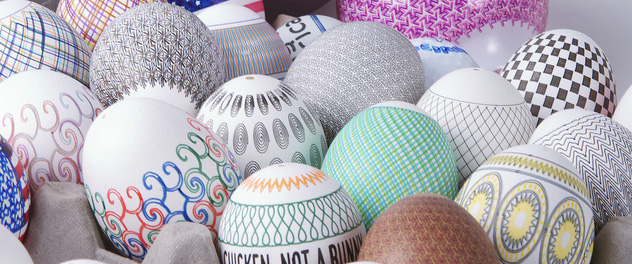 The awesomeness of the Egg-Bot is self-evident, but what's even cooler is that it's available as an open source kit — that you can use with Inkscape!
The Egg-Bot Kit is a super-fun, beginner-friendly introduction to motion control, CNC, and robotics. And it doesn't look all messy and ugly.
The kit even comes with a fully assembled EBB (EiBotBoard v2.0) so there's no soldering or programming needed.
Assembly takes just a couple of hours. Then you download some software (Windows and Mac compatible) just like you would for a new printer.
Using a set of open-source extensions for Inkscape, you can create a design and the Egg-Bot will draw it.
You can use pretty much any pen or marker about the size of a Sharpie. And the Evil Mad Science inventors will soon have an engraving tool you can buy.
Make it a 21st Century Easter and hook yourself up with an Egg-Bot Kit. Fun for all ages!
Standard kits are $195 and deluxe kits are $220. (Or you could score one for FREE by entering our Spring Time Design Challenge.)