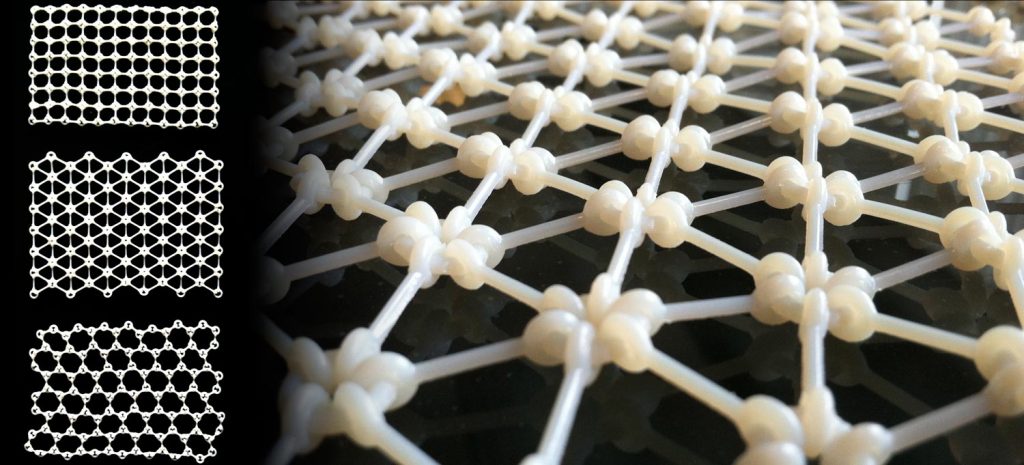 Chain meshes made with 3D printing and Grasshopper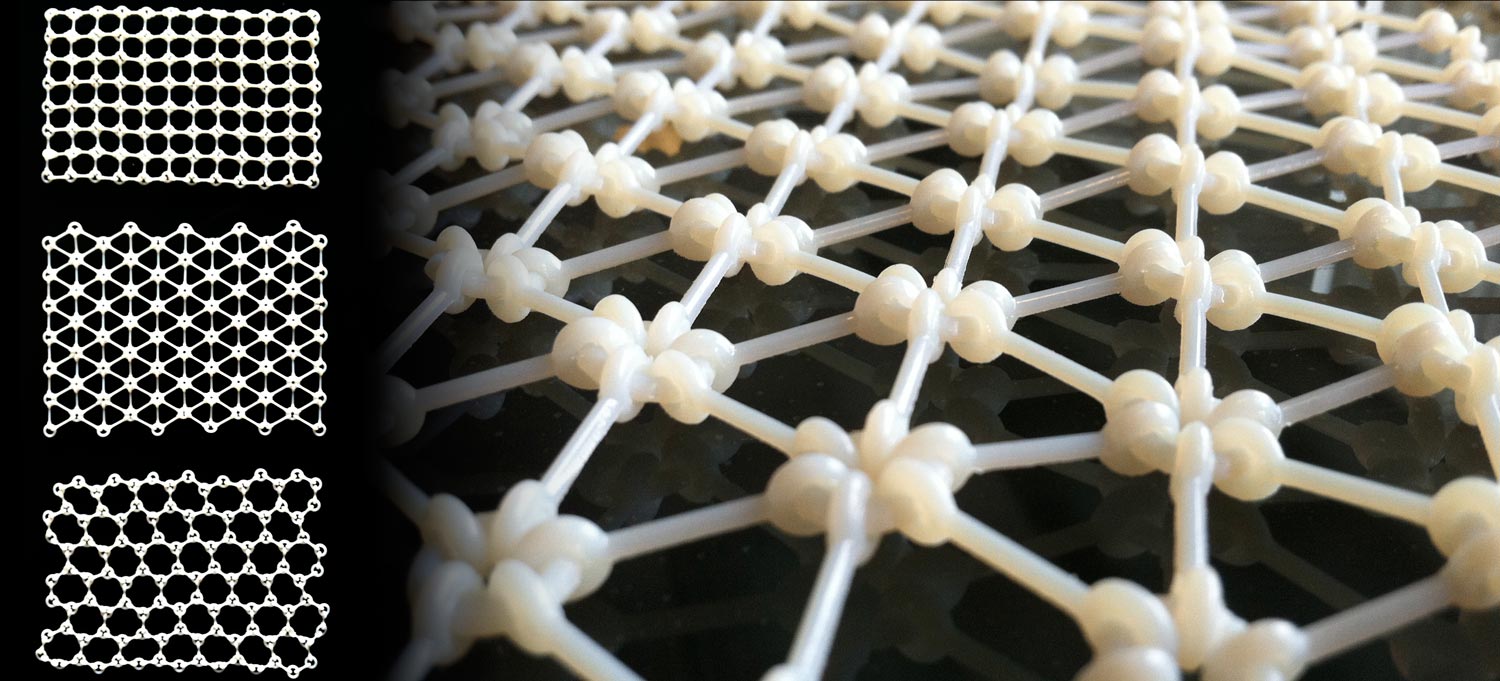 LMN Tech Studio has been experimenting with 3D printing flexible meshes. They created a Grasshopper definition to quickly produce repeating grids of different types. So far they have managed to reduce the gap between the parts to 0.003″ (less than 0.1mm), which is already impressive, but they are aiming for an even smaller gap.
Some their experiments have as many as 600 individual moving parts, but there is no assembly required since it comes out of the 3D printer fully connected. Keep reading after the jump for more images of the grids and a video of the 3D printing process.