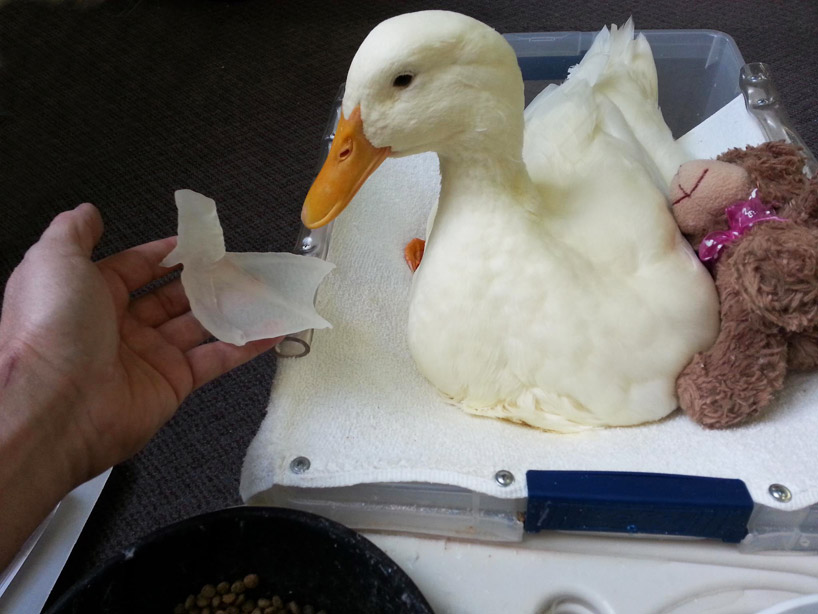 Digital fabrication helps Buttercup to walk and swim.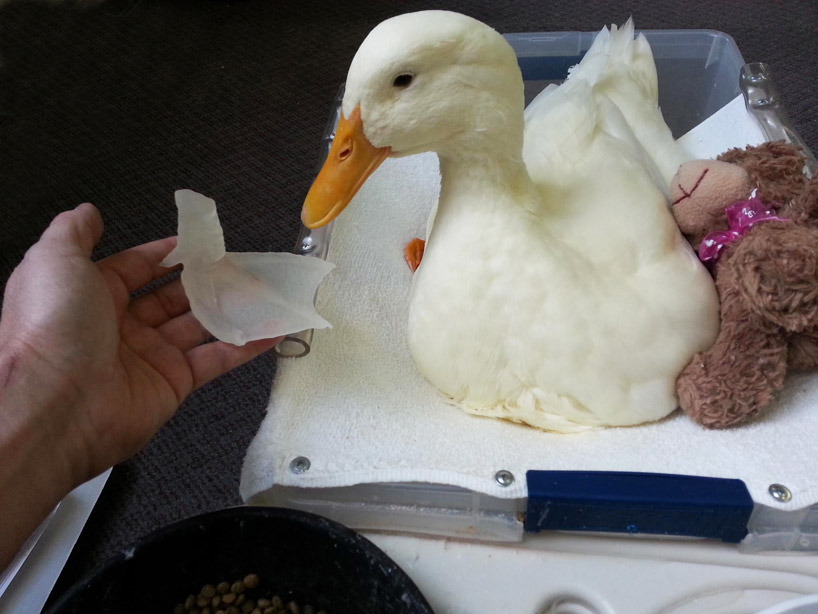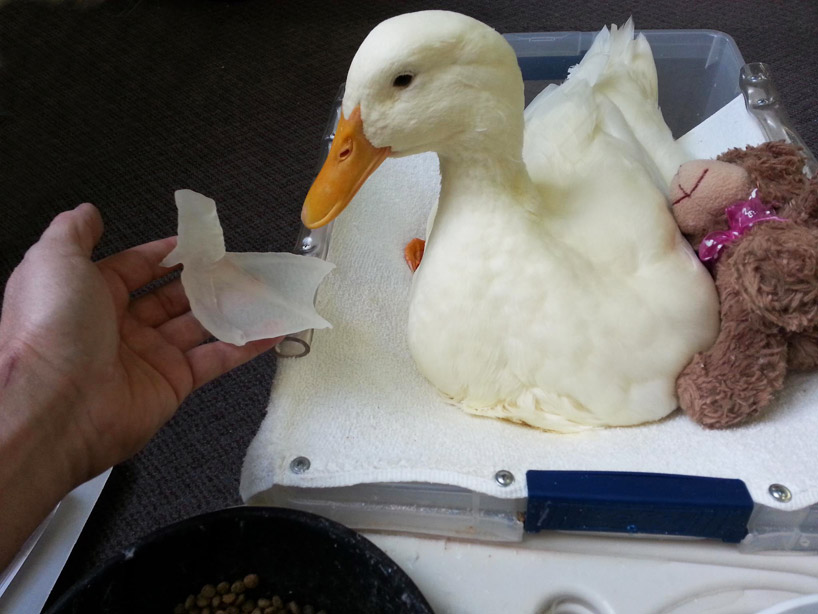 Buttercup the duck was born in a high school biology lab in November 2012 with one foot turned backwards. Since this birth defect rendered him unable to walk or swim, Buttercup's foot was amputated in preparation for a prosthesis.
After the leg healed, engineers at NovaCopy produced a new foot 3D printed in ABS plastic that will be used to make a mold and then a permanent silicone rubber prosthesis for Buttercup. Follow the story as it continues to unfold on Buttercup's facebook page.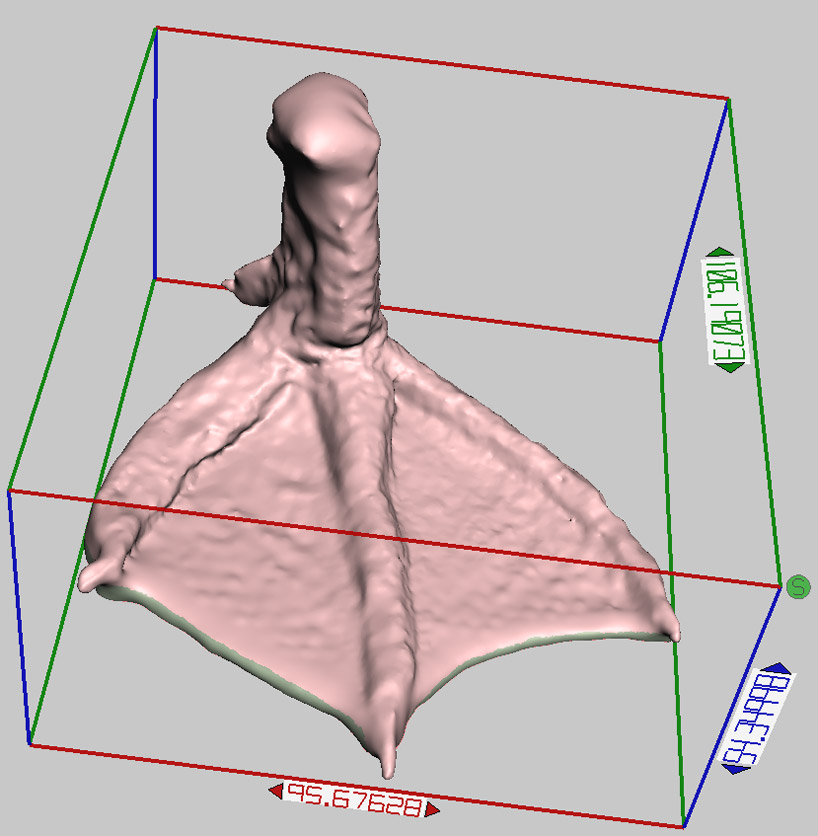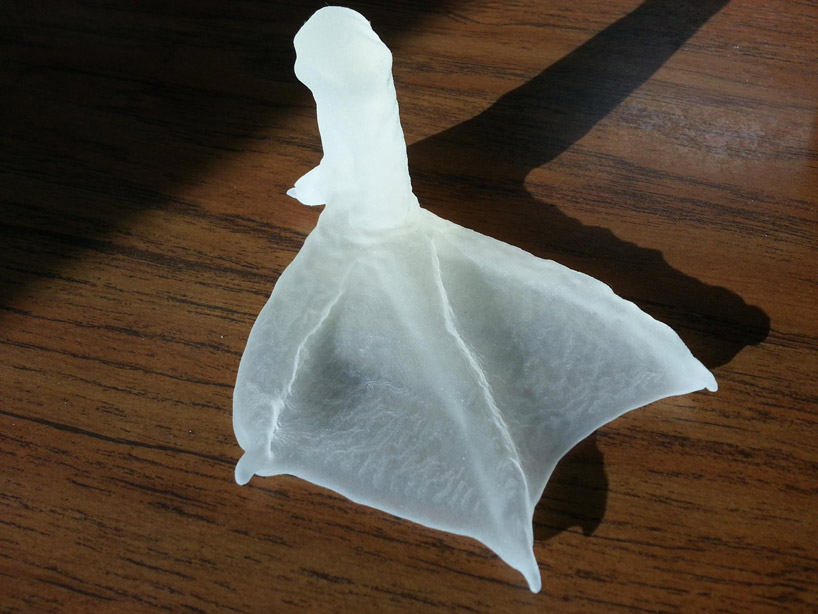 Via designboom