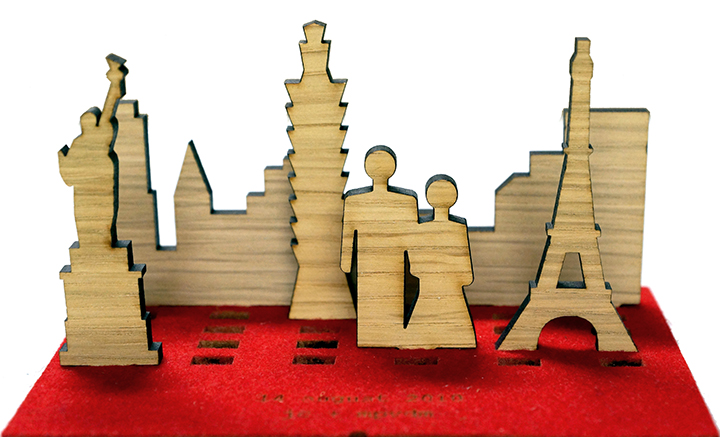 Ponoko-made project by Michiel Post van der Molen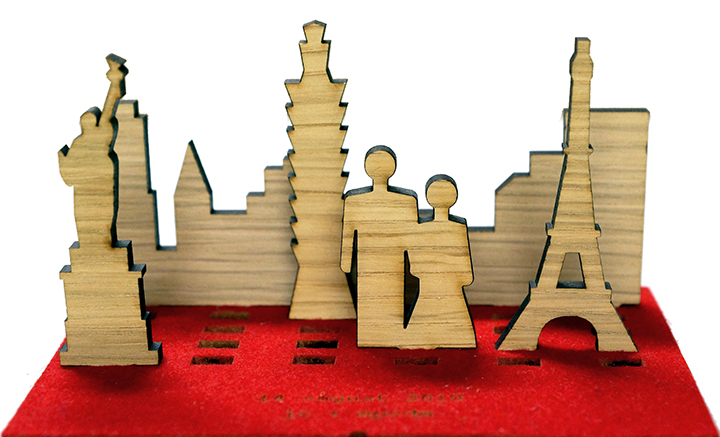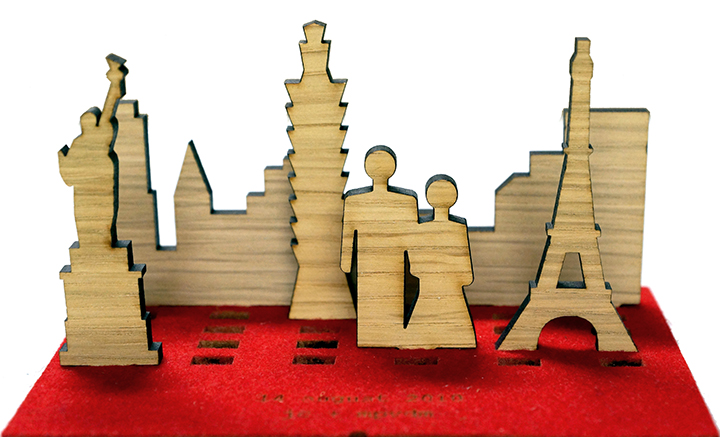 "I had known about Ponoko for a long time," says Michiel, "but never had a great reason to use the service."
That reason finally came while he and his soon-to-be wife Jo-Ann planned their Berkeley, California wedding. "Many of our guests were traveling from different countries, and we wanted to give them something special to say thanks for making the journey," Michiel explains.
His idea was to use our laser cutting service to create a DIY kit that let people build their own honeymoon scenes.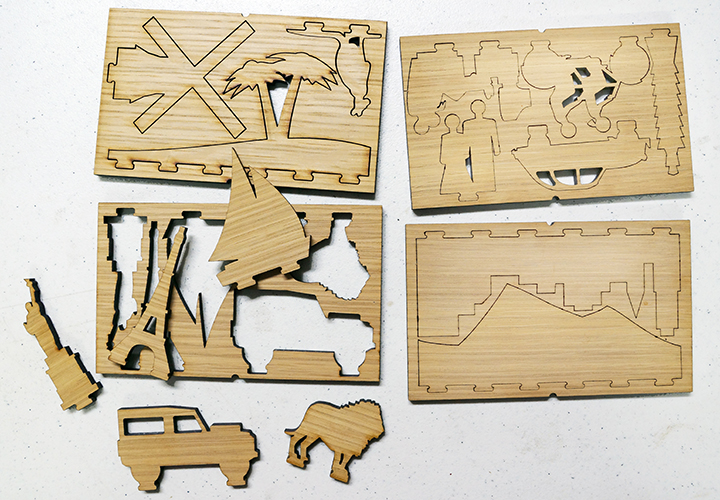 "I was trained as an engineer, but working in management. So it was fun to work on something creative," he says. Those engineering skills were especially handy in designing the bottom tabs of the pieces to fit into the felt slots. "I did have to prototype that part," he says.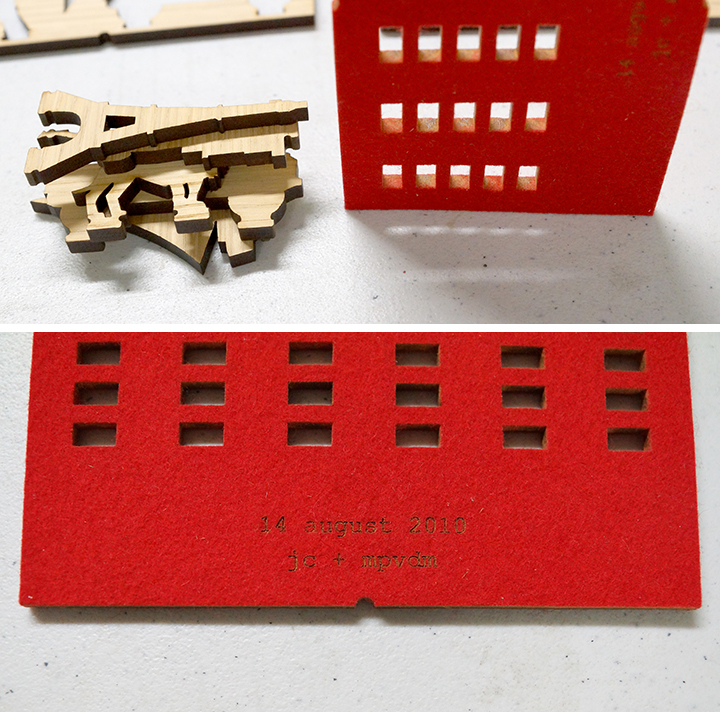 "The various shapes were inspired by our guests, where they lived, what they liked to do," Michiel tells me as I assemble my own scene with the windmill and bicycle cut from one of Ponoko's bamboo materials.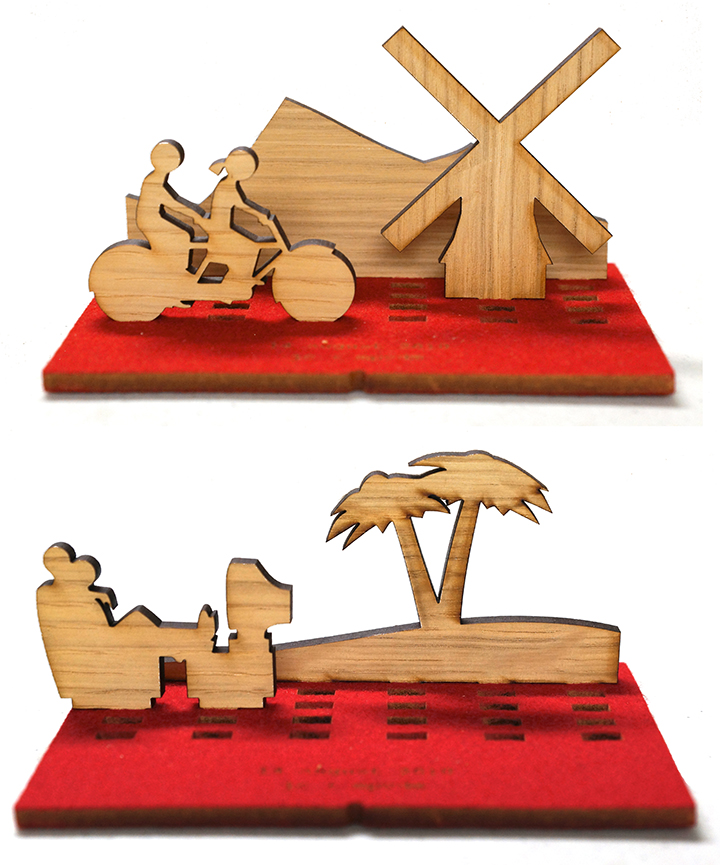 When I asked how the guests liked the kits he says, "Oh they really liked them. But the day before the wedding my wife and I were peeling the paper off and packaging ninety of these things," he says laughing.