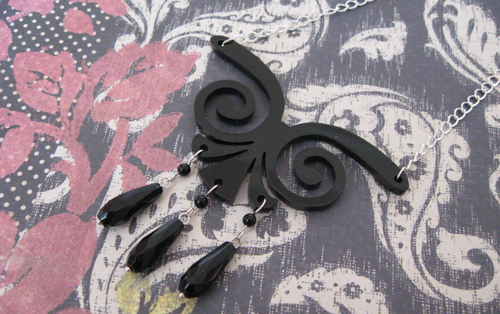 Londoner Nadia Arbach got hooked on Ponoko two years ago, starting off with Christmas ornaments after teaching herself how to use Inkscape.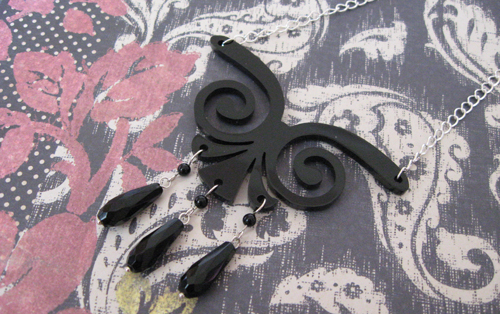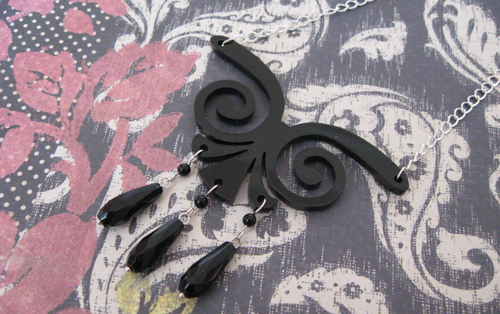 How did you used to make products before Ponoko?

I opened my own jewellery business in 2007 and always made pieces by
hand, using semiprecious stones and sterling wire and chain.  I love
doing things with my hands – making jewellery, sewing, drawing, cooking,
etc – but I also love digital design and wanted to explore that some
more, so Ponoko came along just at the right time.
What have you made with Ponoko?

I've made jewellery, coasters, desk items, and even a grave marker for a much-loved dog.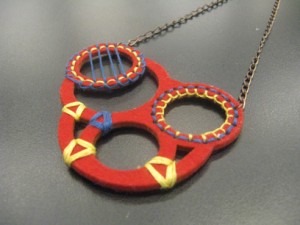 How would you describe your creative process?

I am incredibly lucky that I have the Victoria and Albert Museum as my base for both work and creative pursuits.  I have a little notebook I carry around the
galleries with me sometimes, and I draw some of the details and shapes
in our collections.  I like to focus in on very small elements of things
– for instance, the pattern on a harpsichord stool – and use them as the
main idea in a piece of jewellery.
What material/s do you use/ have you used/are interested in using and
why?
I've mainly used acrylic, wood, and felt.  I was excited about using
the acrylic because it's a material I'd never use if I didn't have
access to laser-cutting – one example of how Ponoko opened me up to
something new.  I'd love to try the leather, too.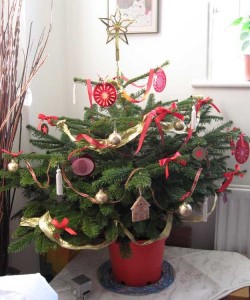 Have you been surprised by anything in the Ponoko
process:positives/negatives?

I've always been surprised at how quickly I receive my order – and the
big 'Yippee!' on the package makes me squeal with glee when I receive it
in the mail.  The Ponoko team have always been very helpful when I've
had design issues, too.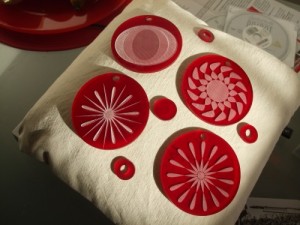 Do you have any tips for other users?

Yes: use as much of the space as you can on your template, but don't
beat yourself up if you can't fill every little cranny.  I'm a bit of an
efficiency freak and I get really mad at myself if I haven't maximized
my use of space, but don't be like me, folks.
http://smaboutique.wordpress.com.