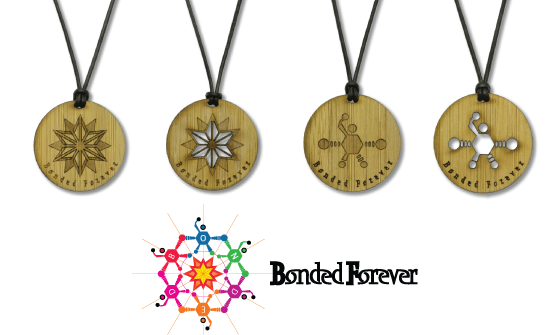 Bonded Forever designs and sells jewelry for cancer patients, survivors and their families. A portion of the proceeds from every sale are donated to cancer research and patient care.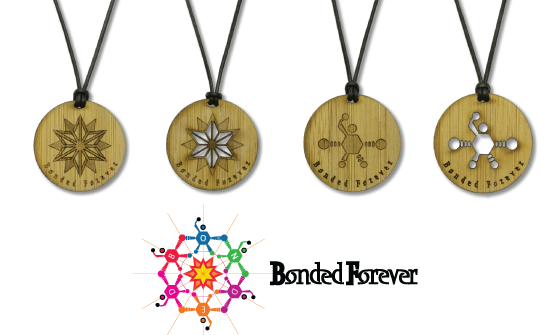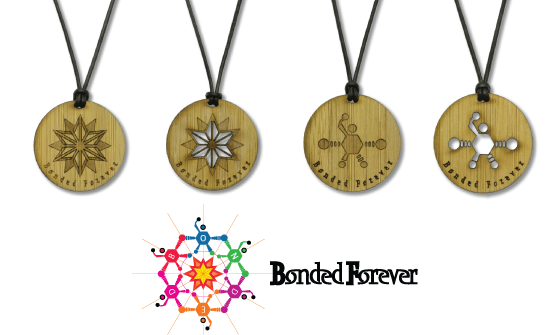 In September 2010, Cassandra Hoo faced a difficult situation that ultimately served the as inspiration behind her jewelry company, Bonded Forever.
When her mother was diagnosed with stage IV cancer, Cassandra Hoo wanted to give her a gift that would help her feel grounded, safe, & surrounded by love. "I designed and made a beautiful pair of earrings, a bracelet, and a necklace with semiprecious gemstone beads that I thought would create a soothing, nurturing, and positive effect on her."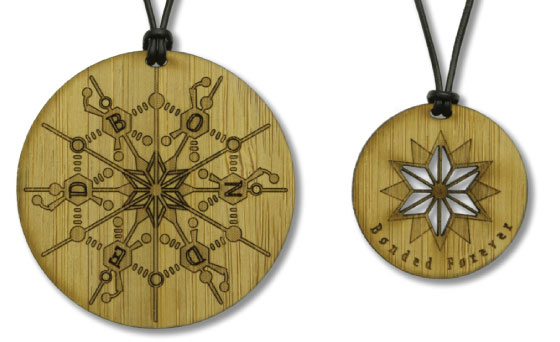 Soon the jewelry became a hit with friends and family, and Cassandra was inspired to create an entire line of jewelry that could help bond people together during hard times.
With her mother 100% cancer-free, Cassandra teamed up with Ponoko to do her part to help cancer patients and their families.
"A friend of mine, who is professional jewelry maker and designer, suggested that I try Ponoko. I was really pleased that Ponoko offered so many materials and the flexibility of making as much or as little product as I wanted."
With a little help from her graphic design inclined father, Cassandra created a new laser-cut jewelry line that showcased her beautiful logo.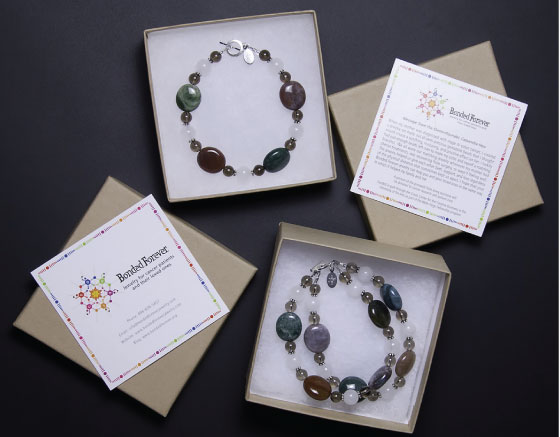 In addition to her site, Cassandra sells her jewelry at trunk shows and craft fairs locally in the Philadelphia area. Cassandra is also raising funds by participating in this year's "Get Your Rear in Gear" Philly run.
You can purchase Bonded Forever pendants and more at Bonded Forever Jewelry, and read her blog at bondedforever.org
Inspired to design your own product line? Make it with Ponoko!