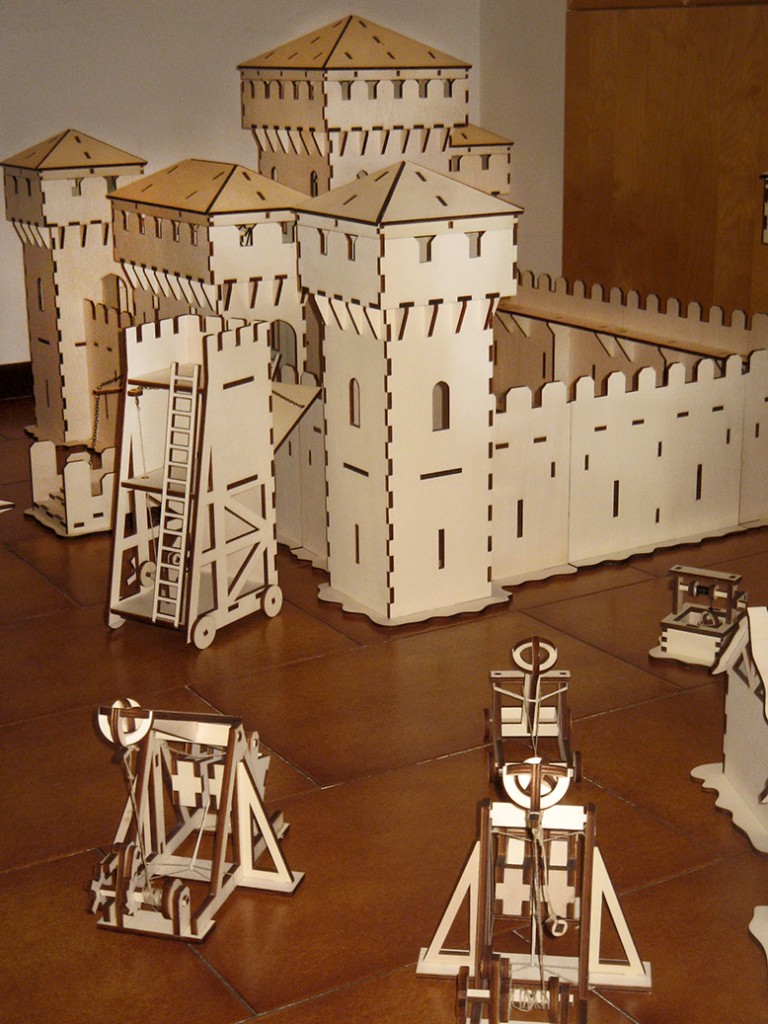 Ponoko-made project by Andrea Garuti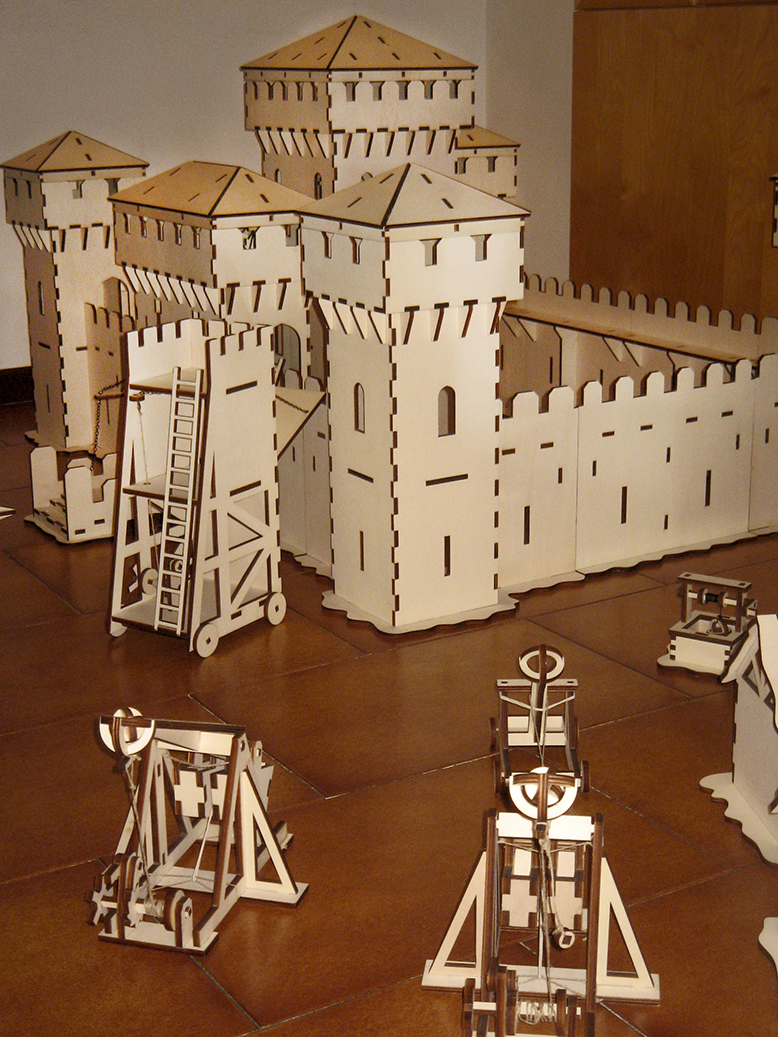 Andrea Garuti's engineering skills earned him the grand prize in the GrabCAD/SolidSmack laser cut toy design competition.
His castle-under-attack toy model — complete with draw bridges, trebuchet, catapult, battleram, and a basilica — blew away all the judges.
Andrea's inspiration came from the medieval history surrounding his home near Modena, Italy. "It's not a strict reproduction of a real castle. I wanted to include as many medieval elements as I could," he says.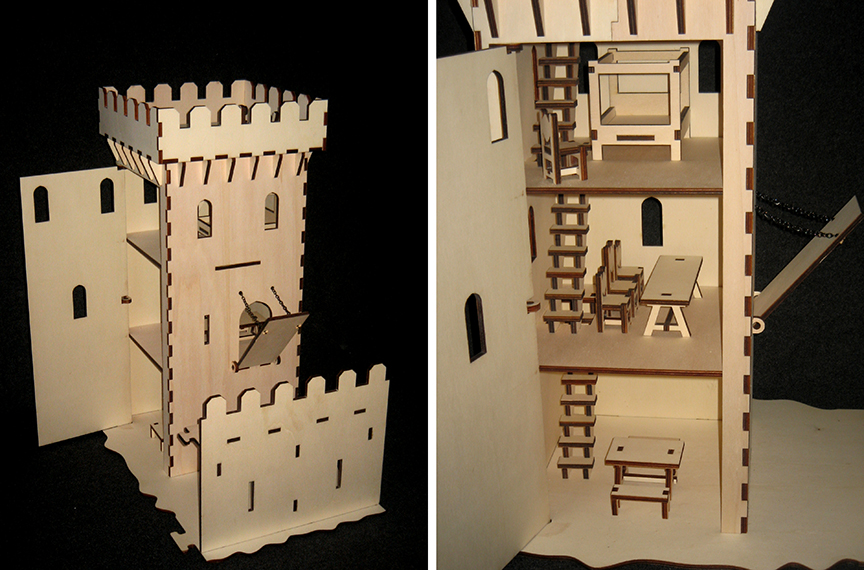 As part of the prize, Ponoko sponsored free laser cutting for the winner. Andrea's epic design required thirty-two P3 (about 31″x15″) size sheets. Rather than ship an entire castle battle over from the US, we worked with our friends Vectorealism, a laser cutting service based in Milan, to have Andrea's design made closer to home.
The picture below of Andrea's son standing behind the castle walls demonstrates just how big this toy is!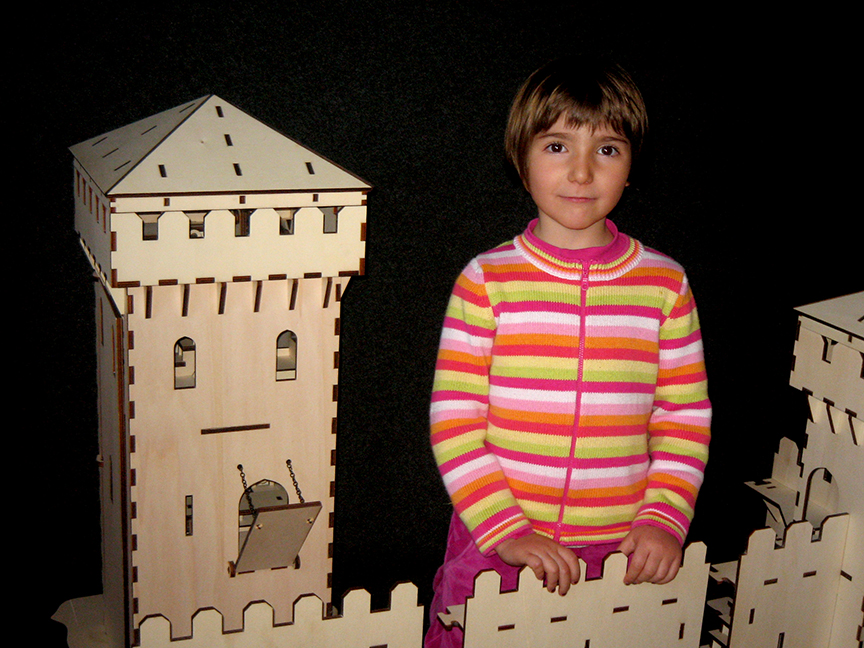 "I am very happy with the result," says the castle creator. And so are we! Making *any* interlocking 3D shapes with laser cutting is very difficult because of varying material tolerances. But Andrea's crazy good engineering skills made this work.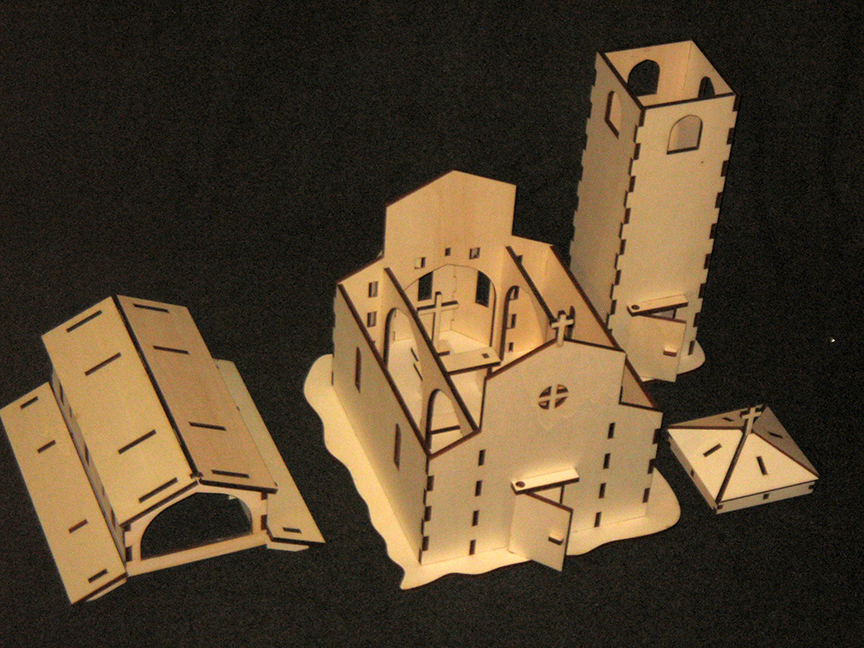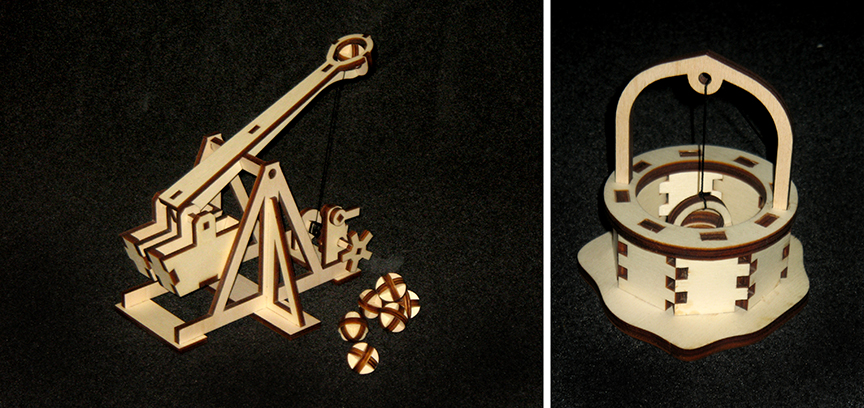 Check out the video below of the catapult in action!

It wasn't entirely perfect though. "I had some problems with the the trebuchet: the friction caused a weak shot. I had to add an elastic to increase the range and slightly modify the release mechanism," Andrea explained.
The trebuchet is pretty amazing. Take a look at this video.

I asked if Andrea had an plans for future projects. "A grandfather clock made of wood. The gears would be perfect for laser cutting," he tells me.