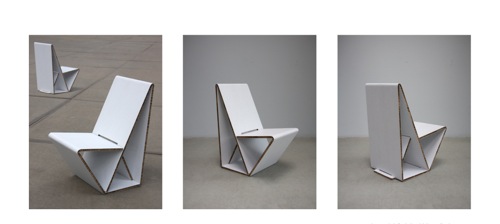 The Thonet Mart Stamprijs 2009 chair design competition went to Maartje Nuy and Joost van Noort for their chair design VOUWWOW.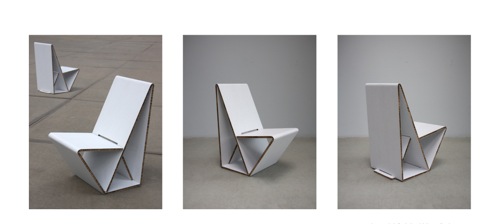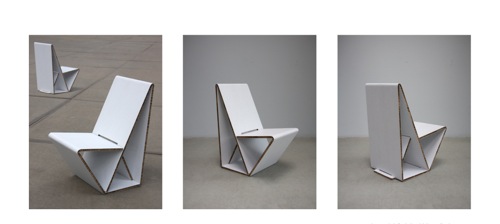 The VOUWWOW is a practical foldable chair, made of recycled honeycomb paperboard. By means of some simple operations the chair can be folded to a flat, compact form, lightwight and easiy to carry. The Thonet jury believes unanimously that the VOUWWOW stood out by the design, comfort and the sustainability in every aspect,
"….an enrichment is of the current repertoire and fantastically late use themselves in interiors."
I think that means the jury thought the chair is a well considered contemporary design that will enhance an interior???
Apples Dutch to English translation engine may not do the subtleties of grammar any favours.

It is an interesting design that deals with being 'flat pack' in an intelligent way in that it folds down to a smaller form, rather than being made from parts that need to be assembled. As with any cardboard/paper furniture, durability is an issue, so perhaps the short lifespan of the chair may negatively offset its 'recyclablity' but perhaps it could be constructed from dibond or a similar aluminum composite to last longer.
via the chair blog